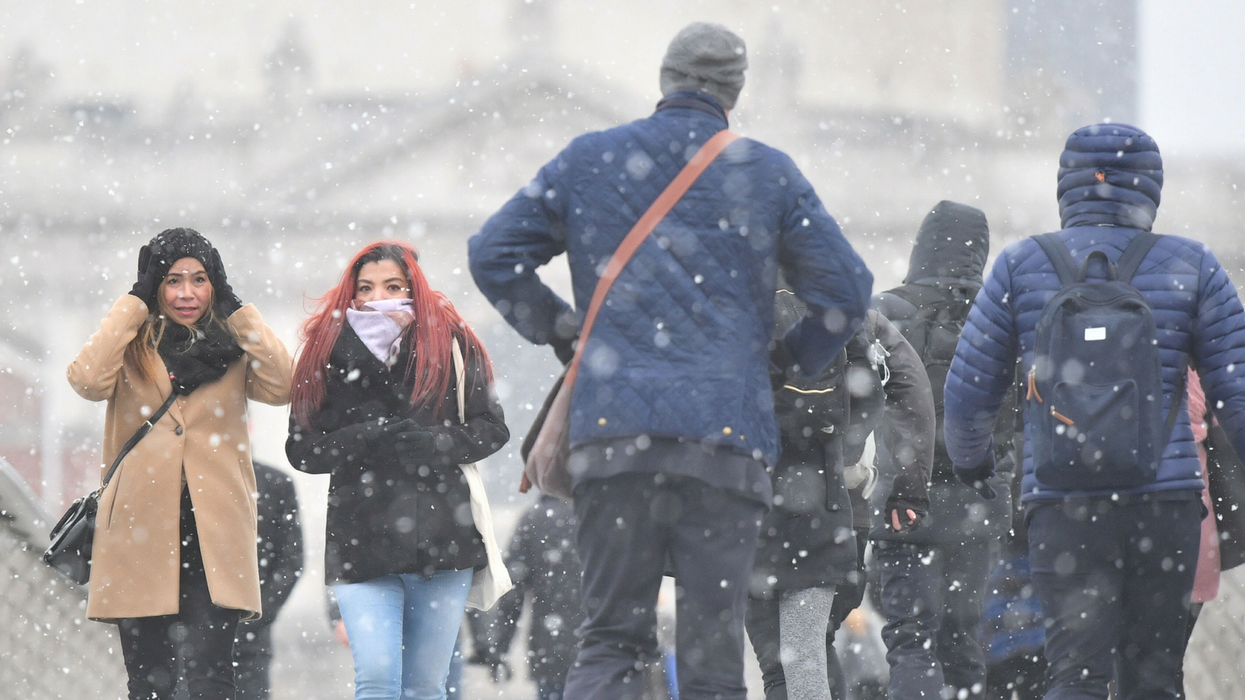 Victoria Jones/PA
Parts of Britain are colder than the Arctic as a snowy blast dubbed "the Beast from the East" hits the country.
While conditions plummet across much of Europe, the weather is even weirder in the Arctic where temperatures have reached shocking highs.
In Greenland, the northern tip was above zero for more than 24 hours as warm air spilled into the area. A Met Office spokesperson said the highs are due to contortions in the jet stream driven by a sudden stratospheric warming.
In other parts of the Arctic Circle like Longyearbyen in Svalbard, temperatures will likely reach 4C today, according to Accuweather.
Met Office meteorologist Charlie Powell said:
The UK is on track for some really cold weather this week.

It's not going to be record-breaking, but it'll be pretty exceptional – winds are going to make it feel -10C to -15C during the day.

We will see the first signs of that tonight in the shape of snow showers working all the way down the east coast.
#Snowmageddon
The fallout in Britain has already caused disruption on some of the UK's road and rail networks on Monday as people tried to make their way to work and school.
Trends about the weather surfaced on Twitter, with many users sharing pictures and videos of the snow and travel chaos of what some have called #Snowmageddon.