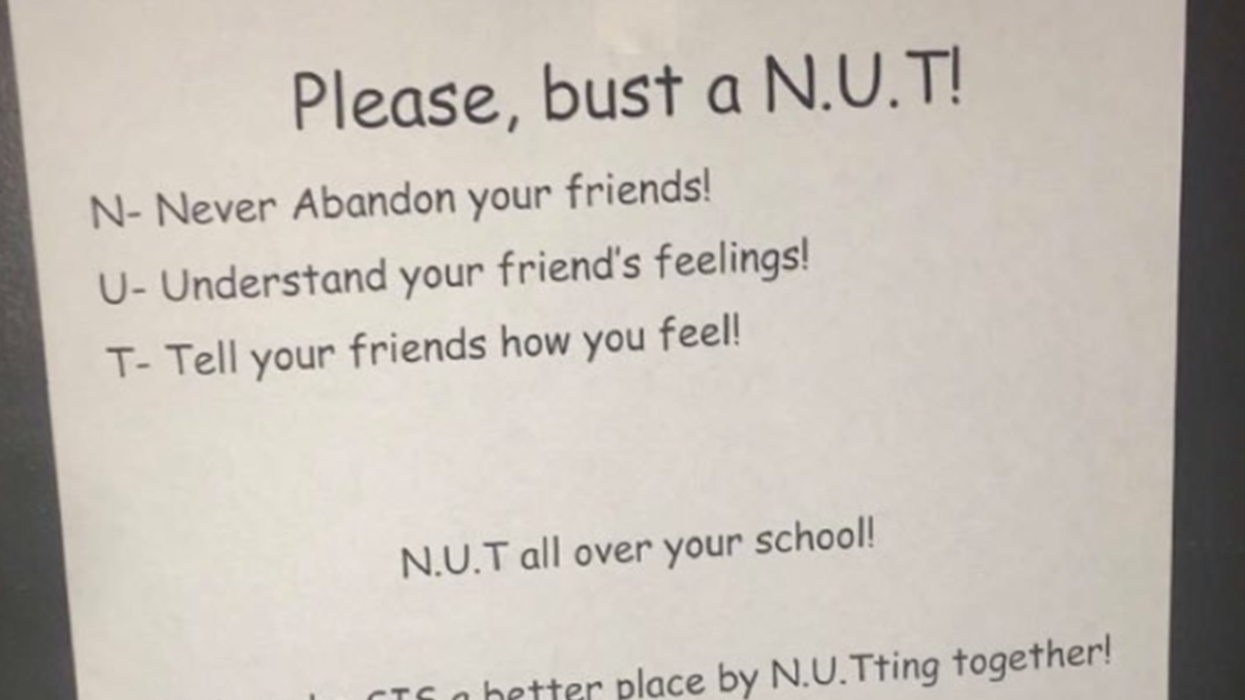 Check your maturity at the door before you read this article.
A poster has been hung around Seabrook Intermediate School in Texas asking pupils to 'Please, bust a N.U.T.'
Yes, really.
In full, sign reads:
Please, bust a N.U.T

N- Never abandon your friends

U- Understand your friend's feelings

T- Tell your friends how you feel!

N.U.T all over your school!

Let's make SIS a better place by N.U.Tting together!

Thank you.
It remains unclear if the flyer was posted around by a student or a member of staff.
Read more: 16 surprisingly sexual Disney movie quotes