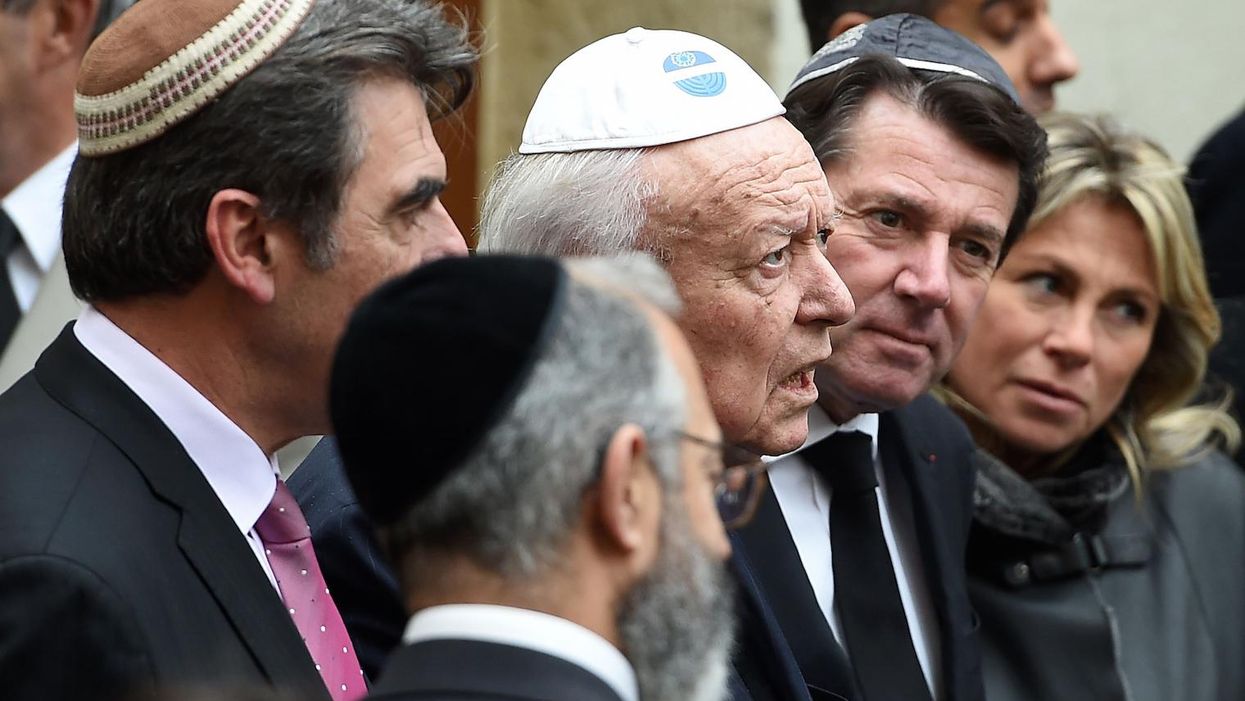 Earlier this week, Zvi Ammar, the main Jewish leader in the French city of Marseille, urged men to stop wearing the skullcap "to avoid being identified as Jewish" following anti-semitic attacks.
He said the advice was an "exceptional measure" needed to protect Jewish lives "to avoid being identified as Jewish".
The advice came following a violent anti-semitic attack on Benjamin Amsellem, a teacher, on Monday 11 January.
Amsellem was left with an injured shoulder and hand, while a 15-year-old boy has since been charged with the attack, accused by prosecutors of carrying out the crime in loyalty to Isis.
A campaign has since been started by two French women in response to the comments, using the hashtag #TousAvecUneKippa ("Everyone with a kippah"), calling on French people of all backgrounds to don the skullcap as a show of solidarity.
Sophie Taieb, who is Jewish and Kerima Mendes, who is not, told the BBC Trending:
We wanted to do something funny. There was black everywhere, so we wanted to do something funny.

The idea is that everybody - Jewish or not - should wear a kippah, because it everybody wears one, nobody is a target anymore.
The campaign has been prominent on French social media, trending on Twitter:
Johan Sfar, a cartoonist who has collaborated with Charlie Hebdo in the past, also contributed his input in characteristic form:
The translation of the defiant cartoon reads:
I have always detested/hated religious signs. But now that in France I see that we're advising Jewish people to not wear a kippah 'for their security', I fancy wearing a kippah, bunches and to have the Rabbi Jacob at full blast on my walkman. Yes, I said walkman.
The 'Rabbi Jacob' reference appears to be in reference to a 1973 French comedy about a bigoted man who has to impersonate a popular Rabbi while on the run from a crime syndicate and the law.
France's Chief Rabbi Chaim Korsia dismissed the call to abandon kippah's, saying:
We should not give an inch. We should continue wearing the kippah.