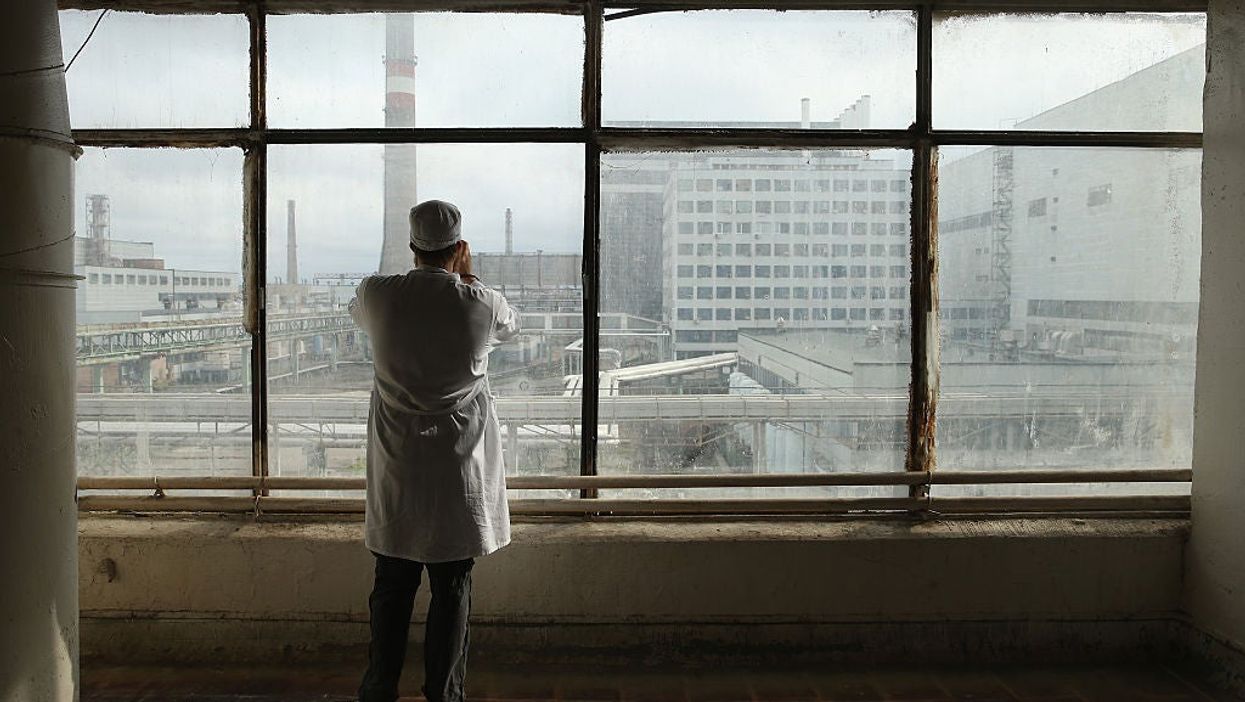 Sean Gallup/Getty Images
Chernobyl: a byword for death, destruction and environmental devastation. But it could also become a solar power source.
When a nuclear power plant in the Ukraine (then part of the USSR) exploded due to a combination of human error and a flawed reactor, it released four hundred times more radioactive material than the Hiroshima atomic bomb.
It subsequently became known as the worst nuclear power plant disaster in history.
The explosion immediately killed 30 workers, and the radiation exposure caused an estimated 4,000 deaths by cancer, as well as innumerable birth defects.
In addition to the tragic human impact, the environmental effects were atrocious.
The disaster poisoned a hundred thousand square kilometres of land in the Ukraine, Belarus and Russia, as well as immeasurably contaminating water supplies, rain and even air over vast swathes of Europe.
A ray of sunshine
But surprisingly, the remaining wasteland could actually be suitable for a solar farm, due to the low cost of the land and high levels of sunlight.
According to Bloomberg, the Ukraine is looking for investors to develop a solar power farm in the 1,000 square miles of 'exclusion zone', where human habitation or farming is forbidden.
That's an area the size of Luxembourg.
Bloomberg quotes the Ukraine's environment minister Ostap Semerak:
The Chernobyl site has really good potential for renewable energy.

We already have high-voltage transmission lines that were previously used for the nuclear stations, the land is very cheap and we have many people trained to work at power plants.
The Ukraine has better solar resources than Germany, and thus is increasing its focus on renewable energy sources.
They also wish to decrease reliance on importing natural gas from neighbouring Russia.
According to Grist, there are already a number of investors in the United States and Canada who have shown interest, and the Ukraine hopes to begin installing panels on the site by the end of the year.
It's an idea filled with such hopefulness that there's even a petition to support it.
The 'Ukraine, Make Chernobyl a Solar Farm!' petition actually targets Ostap Semerak, and has already garnered more than 14,000 signatures.
Investing in solar energy will not only help wean Ukraine off of its dependency on natural gas, which should help ease conflicts with Russia and improve public opinion of Ukraine among those in conflict zones along the Russian border.

It will also send a powerful message to the world about the future of clean energy.

Signing this petition will help demonstrate public support for this project and help keep it on track.