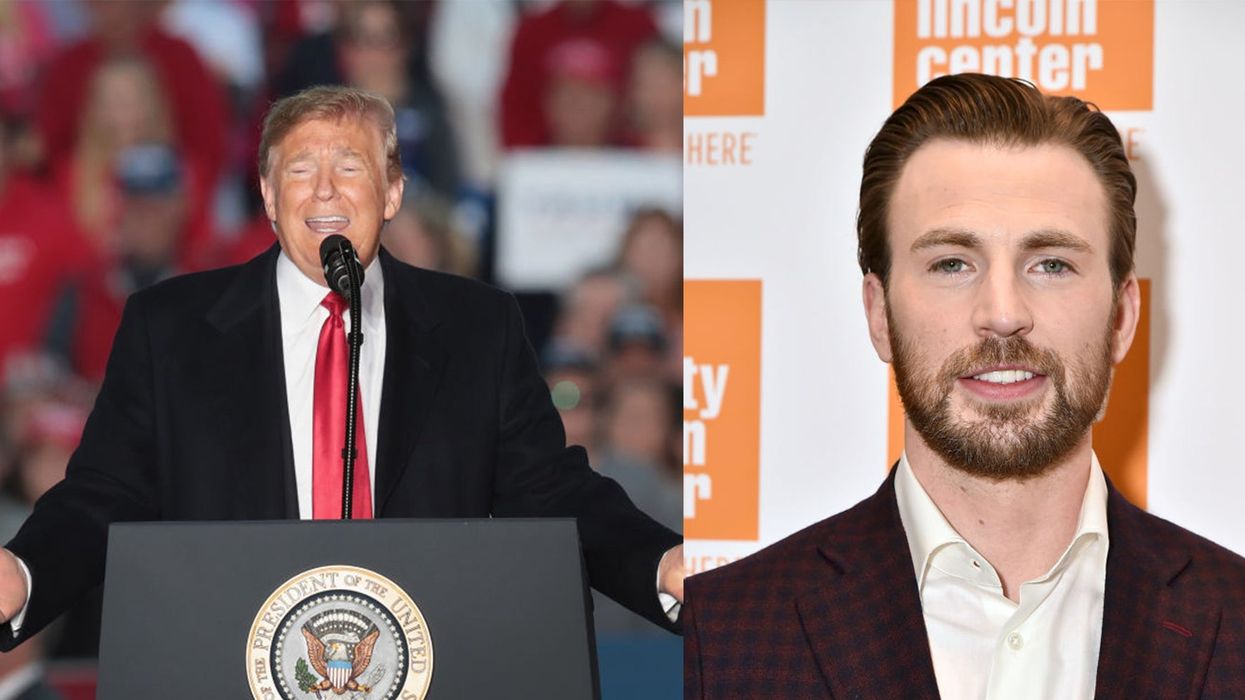 Scott Olson/Theo Wargo/Getty Images
Chris Evans doesn't pull any punches when he plays Captain America and he's even more relentless on social media.
The 37-year-old Marvel actor often speaks out on Twitter against Donald Trump and his supporters, often using strong words to condemn them.
Now, he's possibly offered his harshest assessment to date of the president.
This comes after a quote from Kellyanne Conway, who was attempting to defend the president's words after he launched another attack on the 'Fake News Media' on Monday.
In response to this, Evans gave his followers a rough translation of what he thought Trump was trying to say.
Around an hour later, Evans retweeted a quote from Kellyanne Conway, the counsellor to the president, where she claimed that Trump is "trying to heal the country".
Evans responded to this by comparing Trump to something that would come out of his backside.
Needless to say, the internet absolutely loved this scathing put down from Evans.
Some people event want Evans to run for president.
HT The Wrap