Comedians Michael Che and Colin Jost opened the Emmy Awards with a set of predictable topics in their repertoire.
The pair joked about sexual harassment, Ronan Farrow's coverage about the Harvey Weinstein allegations and diversity in television.
One of the first things the pair dragged was the show Roseanne. Che said that Roseanne Barr, who was fired from her own show following racist statements, had a 'rough year', and sarcastically congratulated Laurie Metcalf for her supporting actress nomination in the cancelled Roseanne revival.
Jost remarked:
As we all know, TV has always had a diversity problem. I mean, can you believe, they did 15 seasons of ER without one Filipino nurse?

Have you been to a hospital?
They went on to bust jokes about TV representation, as Che added:
There's even more diversity coming to TV: There's a Latino magnum PI, there's gonna be a black Samantha in a rebook of Bewitched.

But it's going to be balanced out by an all-white reboot of Atlanta called 15 Miles Outside of Atlanta, and it focuses on white women calling the police on the cast of Atlanta.
Some people in the audience cringed into their seats at the awkward jokes.
People like Chrissy Teigen​...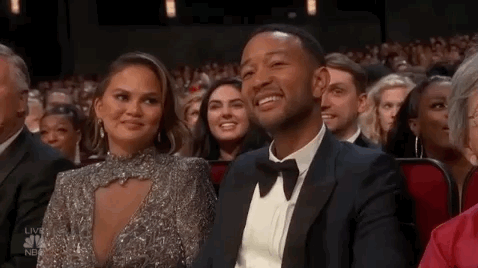 And Atlanta actor Bryan Tyree Henry...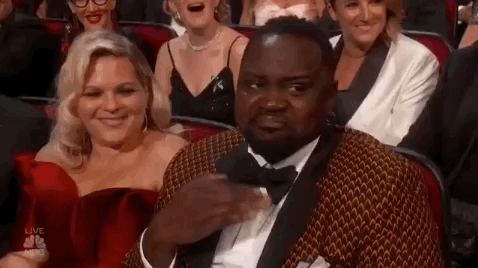 The awkward fact of the matter is that despite the jokes, the Emmys was not diverse. Of the awards, 22 out of 26 were given to white performers, directors, writers and producers.
Yeah. People noticed.
It was a bit awkward for the Emmys, to be honest.