ANGELA WEISS/AFP via Getty Images
In New York, shocking images have emerged of iconic tourist spots empty as the city deals with thousands of cases of coronavirus infection, and dozens of deaths.
An order to "stay-at-home" went into effect at 8pm on Sunday as officials step up their response in an attempt to curb the spread of the virus.
It is estimated that the state of New York has roughly 5 per cent of coronavirus cases worldwide, according to Governor Andrew Cuomo. New York state is hardest hit in the country, with 114 deaths and more than 30,000 confirmed cases of Covid-19.
As much of the 8.6 million people who live in New York City self-isolate and avoid the streets, some incredible scenes have emerged in what is usually one of the busiest cities in the world.
A usually busy 42nd Street is seen nearly empty.
A woman arrives after commuting from New York at Paulus Hook terminal in Jersey City, usually packed with people heading to work.
Nobody waiting for a train home at Times Square
42 Street subway station.
The ice skating rink at Rockefeller Center is unprecendentedly empty as it sits closed.
Iconic Times Square is like a ghost town.
Subway carriages take off and arrive empty as travellers follow directions to stay at

home.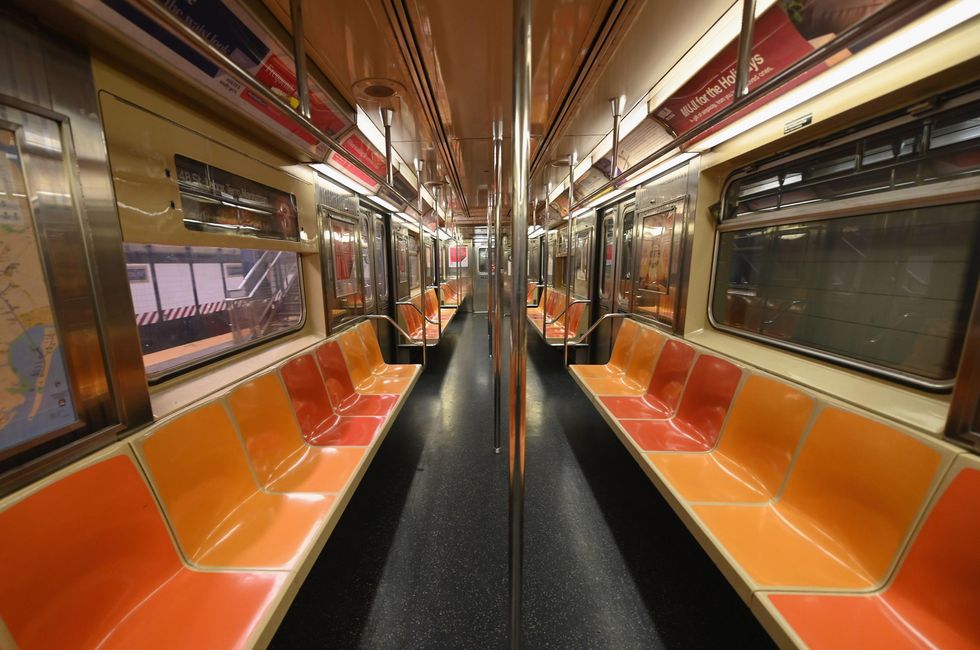 It's almost impossible to believe this is the city that never sleeps...