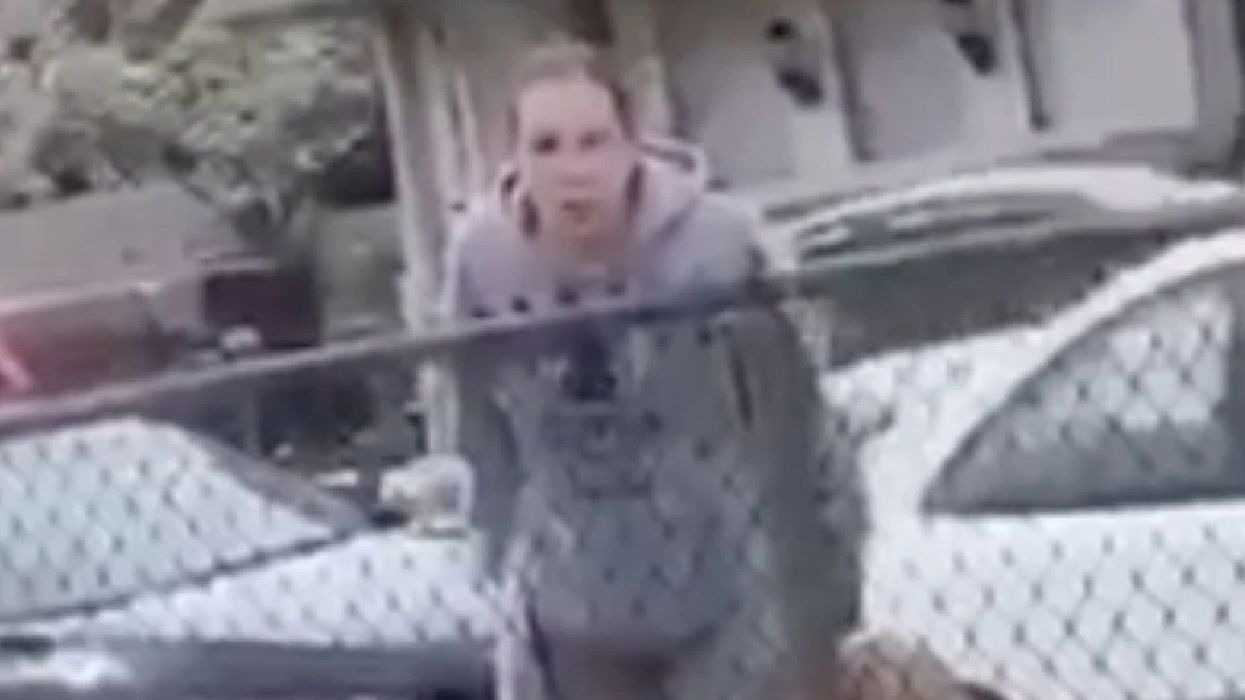 TikTok/ Screengrab
A teacher in New Jersey has been filmed yelling at students who were violating stay-at-home orders and telling them that she hoped they would die from Covid-19.
A clip that has been circulated on TikTok and Snapchat shows a woman who appears to have been walking her dog, leaning over a chain link fence to shout at the two boys who were said to be playing football at the time.
In the short video she says:
Parks closed. The whole area. Get it through your thick head. You are the reason we are in this situation. You are the problem, not the solution.

Go ahead, keep recording. Who are you going to show it to? Post me on social media. 

You're the idiot doing the wrong thing. I'm just trying to save your a** and save your life. But die, OK. I hope both of you get the coronavirus. I hope you both die a long, painful death.
According to The Trentonian ​the woman in the video has been identified as math teacher Nicole Griggs who teaches at the Steinert High School in Hamilton Township, New Jersey.
The report cites that she lives near the park and had reportedly gone after others who had not followed social distancing advice properly.
After the incident, the students conceded that they shouldn't have been in the park but were shocked that the teacher would wish death upon them.
When she said that, I was shocked. I didn't know someone would say something like that, especially a teacher. She should be smarter with her words.
Scott Rocco, the school superintendent for the district said that he had been made aware of the video and that Griggs was under investigation for her comments.
Mayor Jeff Martin admitted that he hadn't seen the video but condemned the seriousness of the comments as the virus was not a subject to be joked about.
[No one should be] wishing death or harm on people. This is a very serious thing. 

We've got at least 50 people who have actually died from it, 50 families.

It's not something to joke around about. Teacher or not, it's unacceptable.