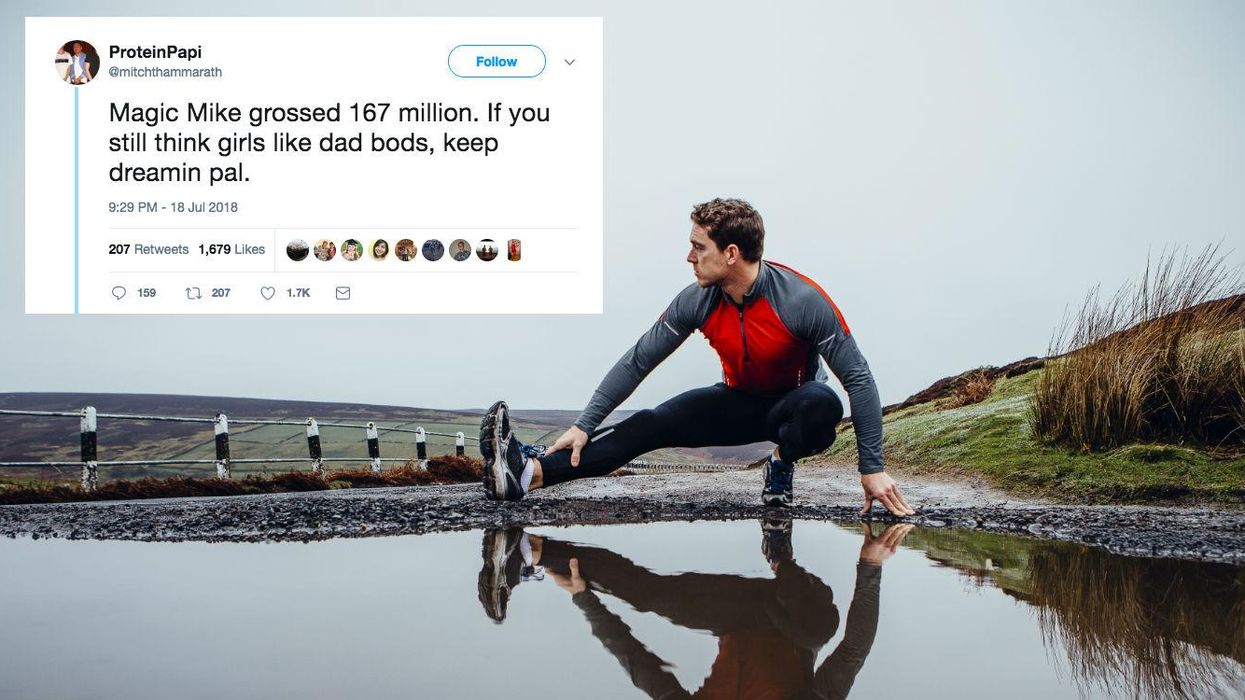 There are plenty of articles written – for good reason – about body-shaming and the pressure women face to conform to narrow ideals of 'beauty'.
In fact, just this week Netflix teased a new sitcom about a fat woman who gets bullied, gets thin and then, gets revenge. How original! But men aren't exempt from the conversation, either – as this tweet from Twitter user @proteinpapi demonstrates.
What was meant to be a light-hearted joke quickly spiralled, as fellow Twitter users began quoting and mocking him relentlessly.
In the tweet, he wrote:
He then went on to clarify in a later thread that people were misinterpreting his words, and "blurring acceptance with laziness." There were further tweets, but they simply rehashed the shaming technique that all too many brands, gyms in particular, have adopted to encourage people that they need a gym membership and ripped abs to "feel better".
It's a well-established fact that this rhetoric can result in feelings of pressure, which can then lead – in extreme cases – to eating disorders.
Basically, body-shaming doesn't work.
Luckily, Twitter was on hand to parody his tweet brilliantly. As always, the internet takes no prisoners.