The Daily Express has published a correction after admitting that four of 11 images published in an anti-EU gallery on its website before the referendum were inaccurate.
The Express' bias as the paper most in favour of leaving the EU was obvious to everyone by their front page dominance of anti-EU stories, as noted by Press Gazette back in June.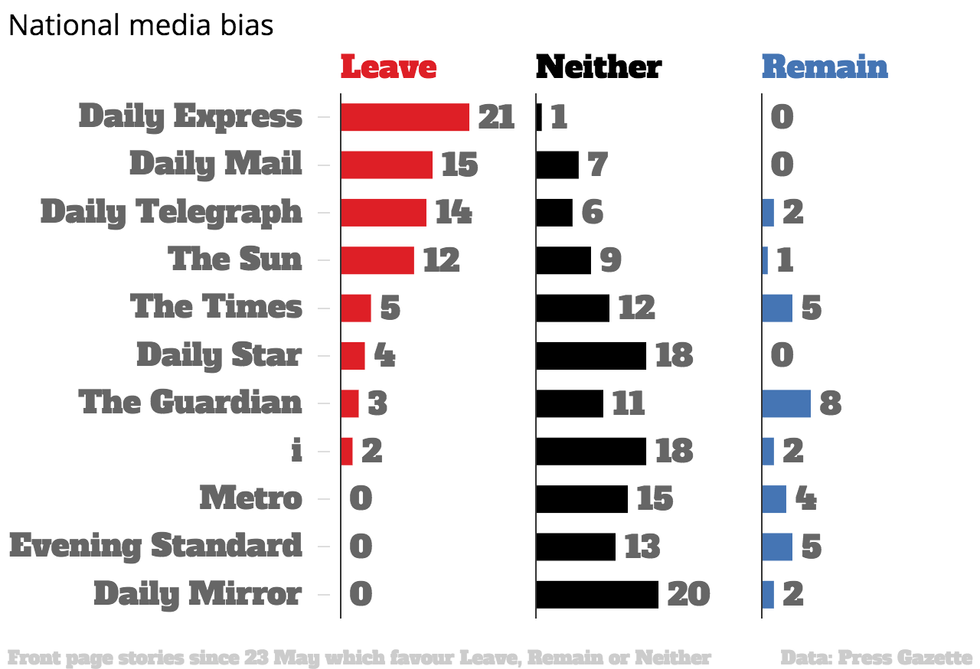 The pro-Brexit publication clarified this week that several captions on a gallery headlined "Amazing things we get back if we leave EU" their website were wrong.
The clarification reads:
The captions for images 3 (eggs), 5 (jam), 6 (water) & 9 (swedes) were inaccurate. In the case of caption 3 (eggs), the caption claimed that "A dozen eggs: In 2010 the EU said that food could not be sold by number but by weight". In 2010 the European Union was considering legislation governing food labelling. In June 2010 Renata Sommer the MEP responsible for steering the legislation confirmed 'There will be no changes to selling food by numbers". In fact a consumer who purchased eggs in the UK would be able to do so by number. Caption 3 (eggs) was therefore incorrect. Given that 4 of the 11 captions were incorrect this gallery has been deleted.
Channel 4's Fact Check blog wrote an article about the widely shared piece in June, in which the article was heavily criticised for inaccuracies.
The article by Channel 4 also pointed out that a vote to leave the EU would not "necessarily mean the end of Britain applying such regulations" because negotiations over regulations as a required part of common market membership were entirely unpredictable. As such, the main points of the listicle were substantially flawed.
Ifhistory isanything to go by, we could see a few more in coming weeks.