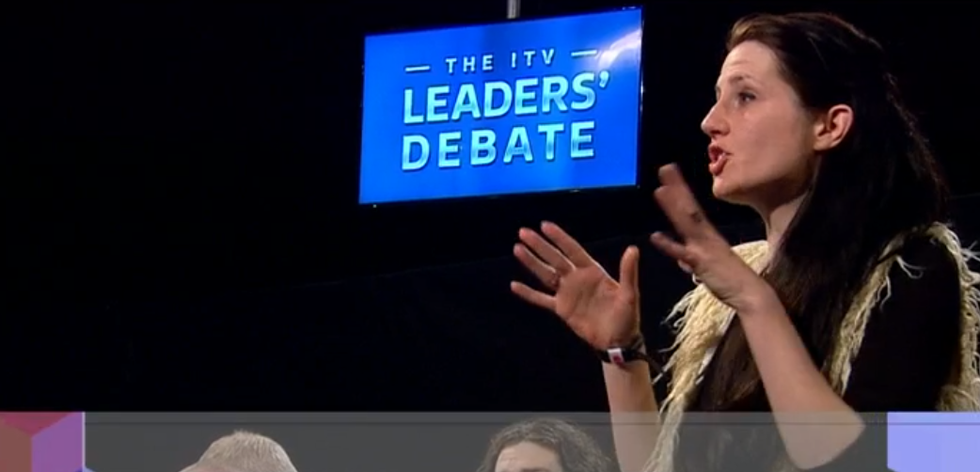 After two hours, lots of shouting and a bizarre outburst from Nigel Farage, the first seven-way leaders' debate is over.
Slightly before the end, David Cameron was heckled by an audience member as he paid tribute to the military.
An woman identified as Victoria Prosser stood up and challenged the prime minister, saying:
How can you talk like that when there's homeless people in the street who've been in the services?

I'm sorry but I have to speak out because at the end of the day I'm worried.. There's more of us than there is of them and they're not listening to our concerns.
A Cameron began to reply, she could then be heard saying "these are soundbites".
The prime minister said: "The lady makes an important point. There are people who come out of our armed services who do have difficulties and that's why we should be putting money into the armed forces charities."
You can watch the moment here.