Mandel Ngan/AFP/Getty Images and Twitter
Donald Trump's Twitter activity is a study in contrasts: One year he says something, another year he completely contradicts himself.
It's business as usual, and he's at it again.
The US president took to twitter to endorse Ted Cruz, who is running for Senate in Texas, and Parkland survivor and anti-gun activist David Hogg is putting his weight behind a GoFundMe campaign to put an old Donald Trump tweet on a billboard.
A few days ago, Trump tweeted:
'I will be doing a major rally for Senator Ted Cruz in October,' he began. 'I'm picking the biggest stadium in Texas we can find. As you know, Ted has my complete and total Endorsement.'
His opponent is a disaster for Texas - weak on Second Amendment, Crime, Borders, Military, and Vets!
There's just one problem with his ringing support, which seems to be an attempt to keep the state Republican red. It falls flat, because on 28 February 2016, he said something rather different about Cruz:
Why would the people of Texas support Ted Cruz when he has accomplished absolutely nothing for them. He is another all talk, no action pol!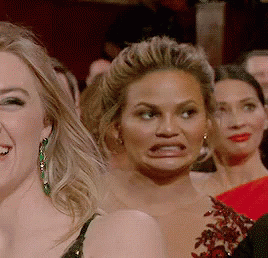 In fact, Hogg pointed out that Trump has unleashed a few anti-Cruz rants on the social media platform...
In fact, Trump popularised the term 'Lyin Ted' that year ...
The GoFundMe campaign, set up by political group USA Latinx, raised $9,760 of their $6,000 goal in hours.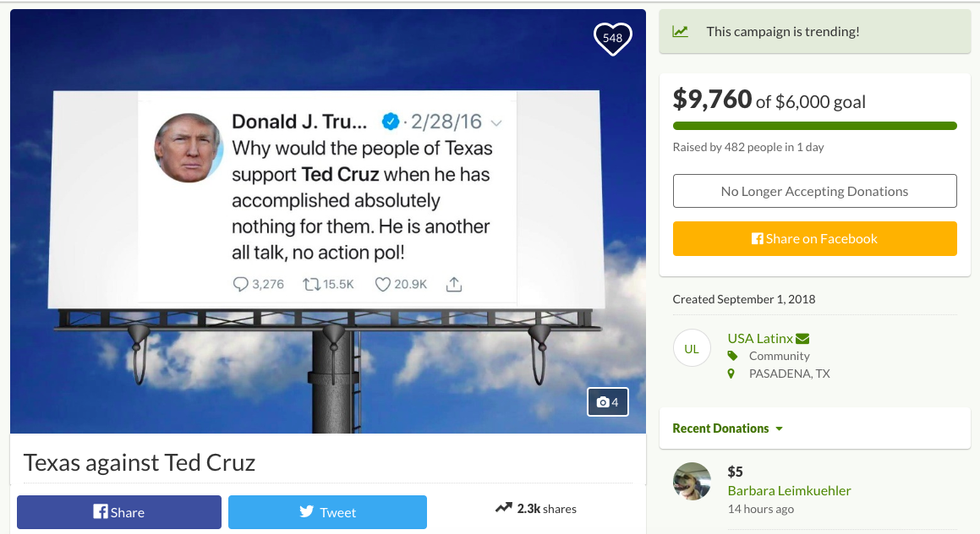 (Picture:GoFundMe)
The campaign also had help from Claude Taylor of Mad Dog PAC, the organisation that recently raised money and put up the 'Impeachment Now' billboard that went up near Trump's Mar-a-Lago resort.
Antonio Arellano, one of the activists involved in the billboard project told Washington Post:
My followers were saying, 'Where can I donate? Let's make this happen.
Now, he says they'll have the remote billboard, in the form of a truck, on the road in the next two weeks.
The route hasn't been planned yet, but you might be able to follow where it goes with the hashtag #TrumpTweetTruck.
More: An NRA superfan wants to arm wrestle David Hogg over gun control
More: A right wing blog 'exposed' a Florida shooting survivor and Chelsea Clinton clapped back