Craig Stone
Author Craig Stone shared an extremely personal post about suicide and depression.
Taking to Twitter, Craig wrote about a moment in which he considered ending his own life.
See that bench. 8yrs ago I sat on it thinking about throwing myself off Blackfriars Bridge. Today, I took this pic… https://t.co/UoHHVZH2Fb

— Craig Stone (@Craig Stone) 1511088318
Days later, Stone added that the response the tweet received had been overwhelming.
Reading through the comments here is a joy. And to think, they said Twitter was full of trolls. All I'm seeing is l… https://t.co/8rES19enrz

— Craig Stone (@Craig Stone) 1511182744
Speaking to indy100, Stone explained;
It's been a waterfall of human kindness. People are sharing their own experiences with depression. People with depression are talking to other people with depression. The conversation is healing. I've received direct messages; several from people who just happened to read my tweet while thinking about acting out depressive thoughts. Which is mind blowing.
Asked why he decided to share such an intimate story, he told indy100;
I wasn't going to share it. I was going to walk past the bench and ignore it. It's a trick of the mind to stay silent; depression demands silence to do its best work, and I'm just as susceptible to that trick as everyone else. But my wife (Carolyn) decided to buy chips from the camper van opposite the bench (of all places). And while we were in the queue Obie (our son) ran around the actual bench. I think I just wanted to share something that expressed how amazing it is being a Dad, but by doing so I also stated that love and time overcome. And they do.
Stone achieved some fame with his own personal story, Writing my way out of living in a park.
The thread, posted to Twitter in December 2016, detailed how Stone became homeless, and lived in a park, during which time he wrote his first book - The Squirrel Who Dreamt of Madness. During this time he also met his now wife, and the mother of his child.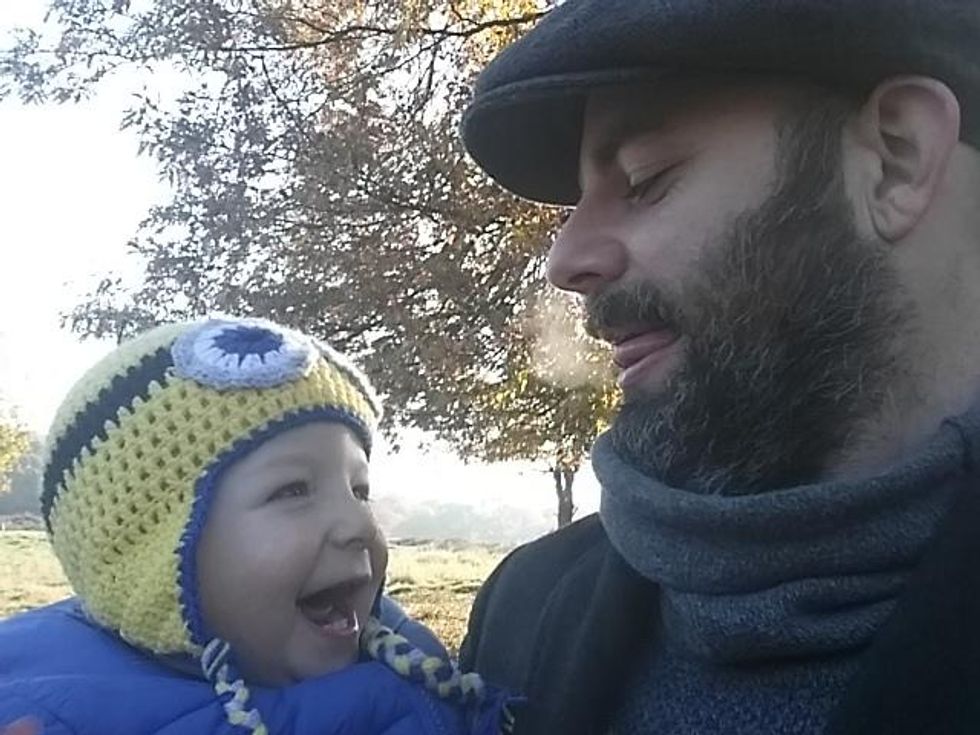 (L) Obie and (R) Craig. (Picture courtesy of Craig Stone)
He uploaded pictures of his time in the park, as 'proof' that it happened.
His first book (available to buy here) The Squirrel Who Dreamt of Madness talks more about depression, poverty, losing your way, and finding it again.
The responses to his tweet encouraged other users share their experiences of depression. Stone reiterated the importance of talking about mental health.
Talking is the most important thing. If depression is the bullet people fire through their heads, silence is the gun. The trick of depression is it sucks you down day by day while telling you to tell everyone else that you're on top of the world, until you reach the point where you can't get back to the surface without a little help. The only way out of a pit is to announce you have fallen. Then look for the hand.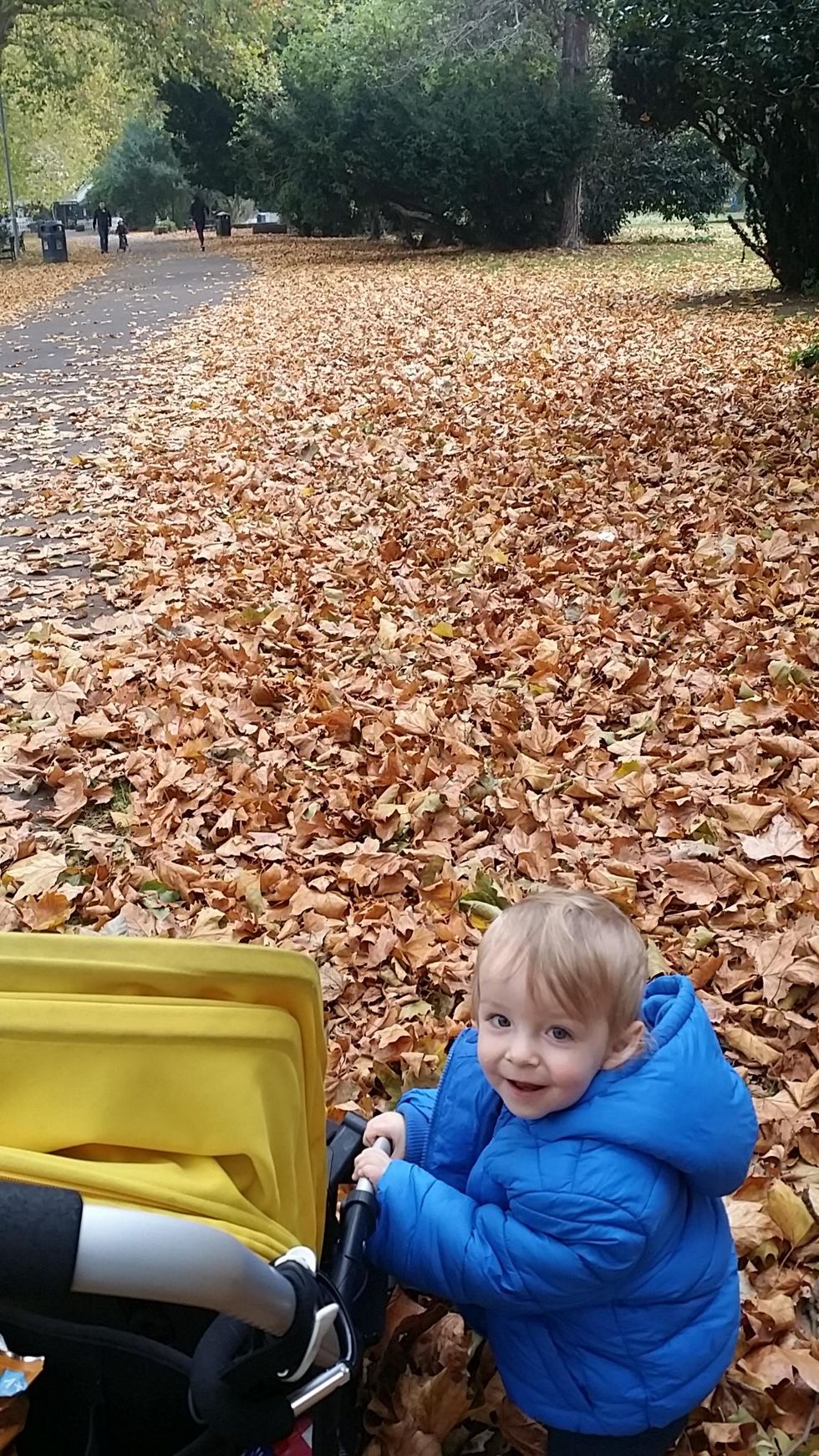 Picture: Craig Stone
Stone concludes:
So talk to anyone – family, friends, people at bus stops if you have to. There's that saying 'it takes a village to raise a child', well, we're all still children. And we never leave the village. And if you're struggling don't try and solve the world in a day because the only thing you need to give yourself today, is tomorrow. If we hang around long enough, all the bad days fade to experience.
If you are feeling vulnerable, upset or depressed there is always someone available to talk and help.
You can contact the Samaritans 24-hours a day for free via their website or phone line 116123
If you're LGBTQI and in need of someone to talk to, Switchboard LGBT offer advice and help every day from 10am to 10pm on their website and on 0300 330 0630
Alternatively, if you suspect a young person might be feeling suicidal, you can call Childlinefor help and advice on 0800 1111.