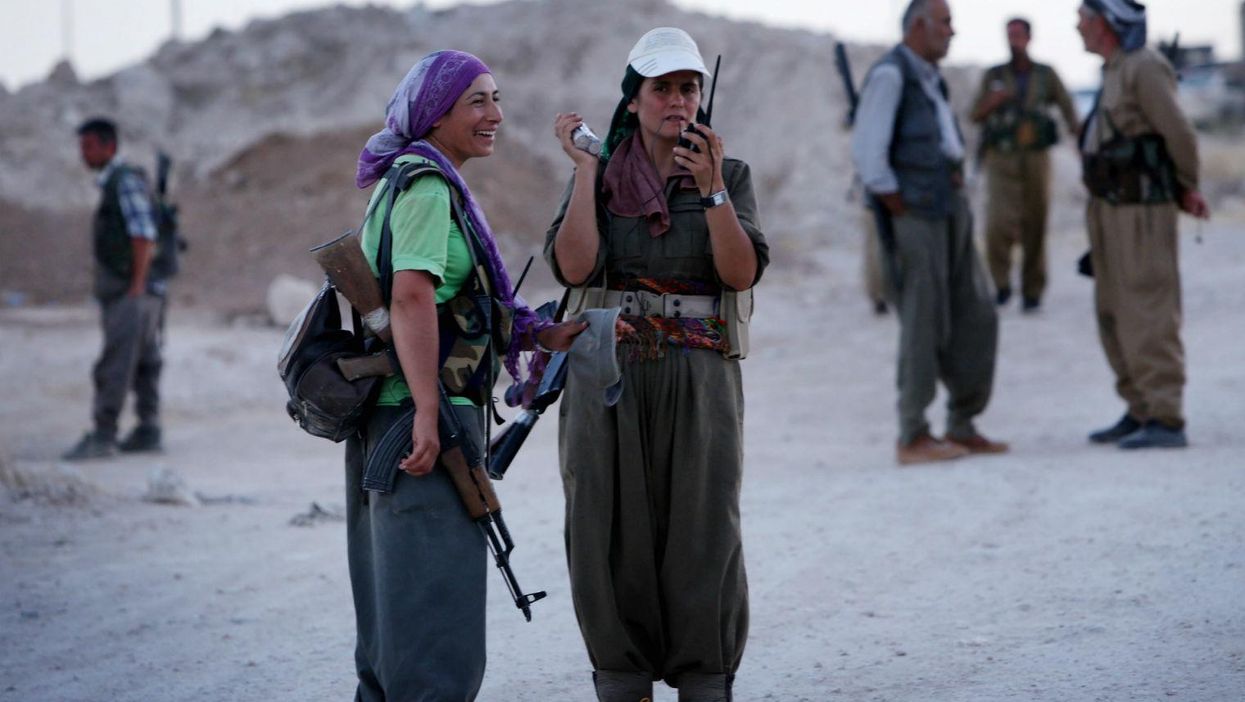 TL;DR version: No more than they hate fighting male soldiers.
In a week when its barbaric actions saw it top news agendas across the world, it was claimed that the Islamic State was actually scared.
Of women.
The Wall Street journal reported that guerrillas linked to the Kurdistan Workers' Party (PKK) had joined other Kurdish fighters, specifically the Peshmerga, in trying to retake Mosul Dam from Isis.
Among the PKK fighters are hundreds of women, one of whom told the WSJ:
The jihadists don't like fighting women, because if they're killed by a female, they think they won't go to heaven.
The claim is, however, almost certainly not true. Isis fighters, in part reflecting the nature of modern warfare, are told they will be martyred if they die in battle, regardless of who killed them.
"They believe whoever kills them - man or woman - it doesn't matter, [they will still go to heaven]," Isis expert Shiraz Maher, senior fellow at ICSR, King's College London, told i100.