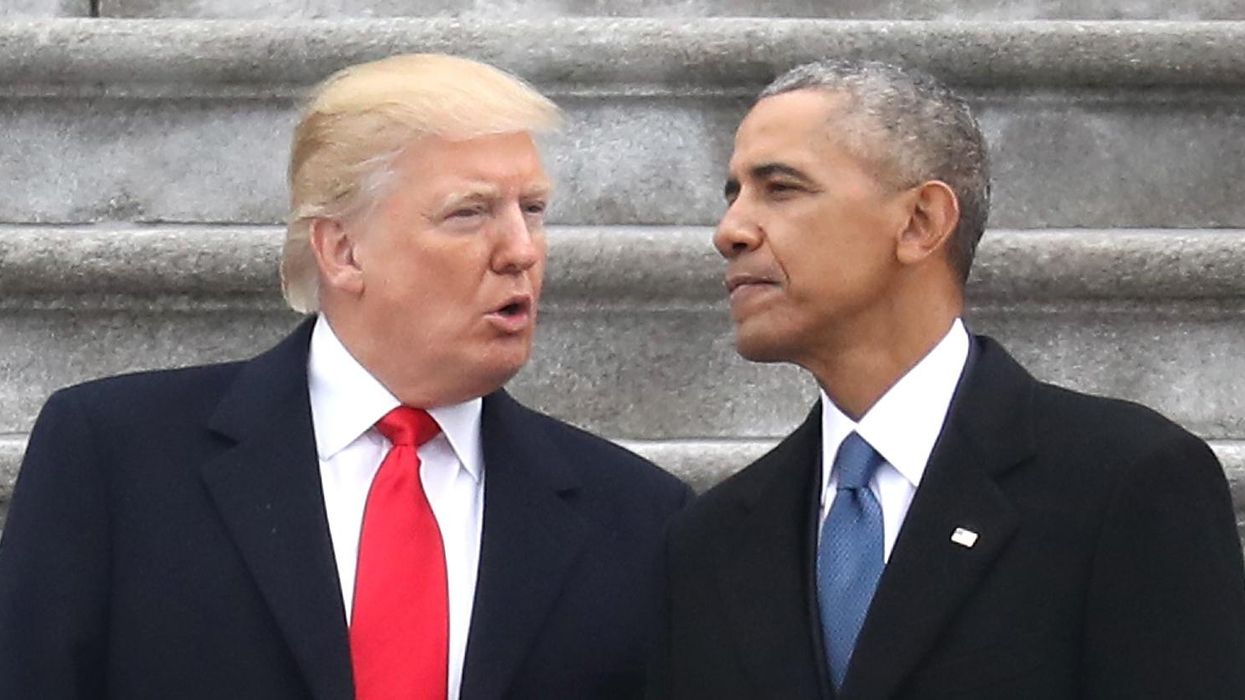 Rob Carr/Getty Images
In December 2011 Donald Trump speculated that then President Barack Obama held the White House Hanukkah​ celebration early for his own benefits.
Mr Trump, who is no stranger to criticising Mr Obama for the most bizarre reasons, claimed in a tweet that his predecessor celebrated the annual Jewish holiday two weeks early so he could vacation in Hawaii during late December.
Like most things Trump said in the past, it has come back to haunt him.
On Thursday the Trump Administration held their Hanukkah celebration, despite the holiday not officially starting until 12 December.
Mr Trump is due to depart for his Mar-a-Lago resort in Florida on Friday and will miss the official start of the Hanukkah celebrations.
People have been pointing this out on Twitter.
Flashback to 2011. Tonight, Trump hosted the annual White House Hanukkah celebration... but Hanukkah begins next we… https://t.co/0GeyhIDnu6

— Kyle Griffin (@Kyle Griffin) 1512705262
While he is down in Florida, Mr Trump will attend a rally in Pensacola before travelling to Mississippi on Saturday to open the Mississippi Civil Rights Museum and Museum of Mississippi History.
Newsweekreport that the President will then return to Mar-a-Lago and spend the rest of the weekend there before leaving on Sunday.
HT The Hill