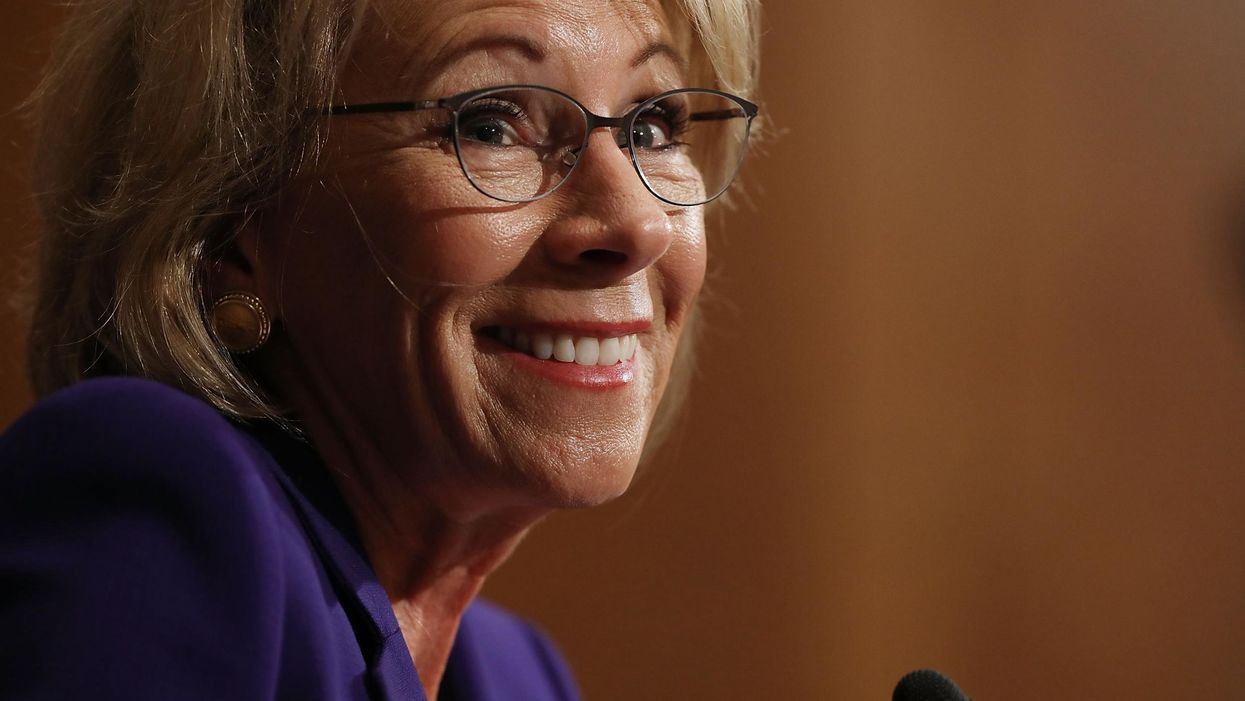 Chip Somodevilla/Getty Images
Donald Trump's pick for Education Secretary attended her Senate confirmation hearing on Tuesday.
She said that local authorities should decide whether guns should be barred from American schools.
She was questioned by Senator Chris Murphy on her reasoning.
Here's the transcript:
Murphy:
Do you think guns have any place in or around schools?
DeVos:
That is best left to locales and states to decide. If the underlying question is...
Murphy:
You can't say definitively today that guns shouldn't be in schools?
DeVos:
I will refer back to Senator Enzi and the school he was talking about in Wyoming.

I think probably there, I would imagine that there is probably a gun in the schools to protect from potential grizzlies.