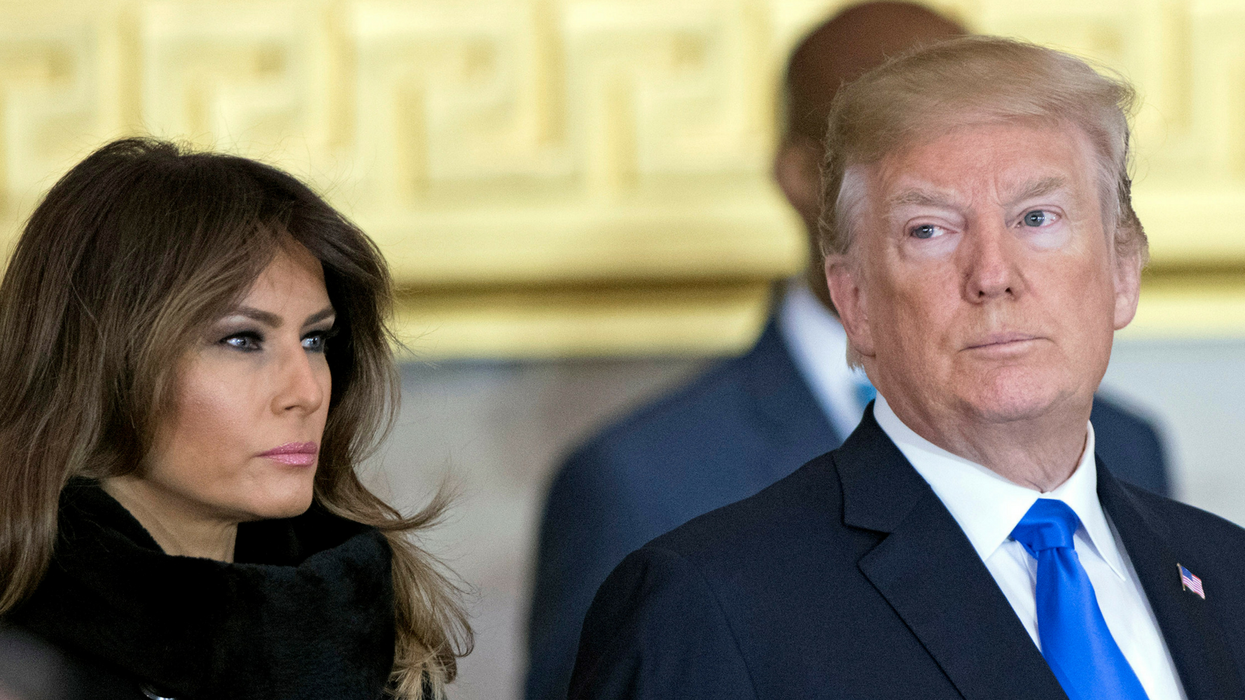 Ron Sachs-Pool/Getty
There have been reports that Donald Trump is quite a funny man. Even Fire and Fury authorMichael Wolff admitted the president has a wild sense of humour - and it seems Mr Trump was at it again at an exclusive annual dinner on Saturday.
Mere hours after posting a tweet saying that the United States media had "gone crazy," the President attended the Gridiron dinner, a traditional annual dinner full of the media he often calls "fake news".
No cameras were allowed inside, but reports from insiders give a clear idea of the tone of some of Trump's remarks.
After music, sketches and dinner, the President reportedly closed the night with a series of one-liners. In one joke, he touched on the high turnover at the White House, this time joking about his wife, Melania.
So many people have been leaving the White House. It's invigorating since you want turnover. I like chaos. It really is good.

Who's going to be the next to leave? Steve Miller or Melania?
Trump seemed pretty pleased with his foray into comedy.
But on Twitter, some slammed the president, pointing out that he shouldn't be joking about serious matters.
Others were confused over some of his remarks, wondering whether they were serious or not.
Throughout the rest of his speech, Trump poked fun at a number of issues his administration is currently mired in.
On North Korea, Reuters reported that he made a joke at his own expense:
As far as the risk of dealing with a madman is concerned, that's his problem, not mine.
And on the president's favourite newspaper, the New York Times, the President reportedly said:
I'm a New York icon. You're a New York icon. And the only difference is I still own my buildings.
At least eight members of Trump's cabinet came to this year's event along with six senators four House Members, Ivanka Trump and Jared Kushner, the Gridiron Club foundation said in a statement.