During Donald Trump's presidential inauguration, something rather strange happened - Warning: Mild House of Cards spoilers ahead.
While the future president was waiting in the corridors of the capitol building, he turned and glanced at the camera.
Now... There's been another president who's done something similar.
The fictitious president Frank Underwood, that's who.
See?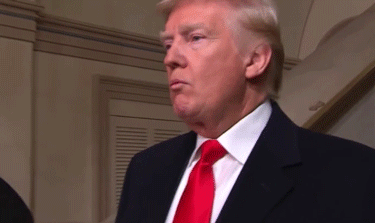 To be honest it's quite uncanny:
In other news, the House of Cards season 5 release date was announced.
You can read more about that at over at Independent Culture.