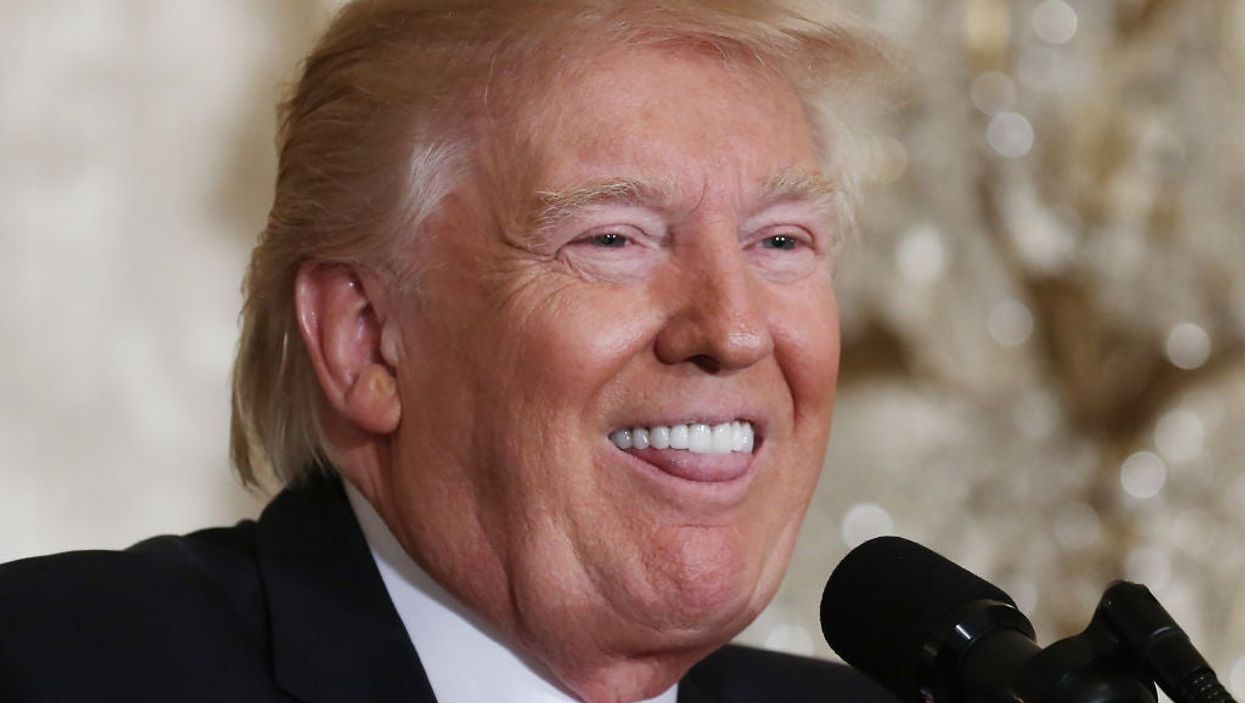 Mario Tama/Getty Images
Because the rest of his sentences are so measured.
President Donald Trump held a press conference on Thursday, in which he lambasted the media for reporting what he dubbed 'fake news', and for printing classified information that he claimed had been leaked to them illegally.
Among other topics, the president was asked about the resignation of his National Security Advisor, Lieutenant General Michael Flynn.
On Monday Flynn resigned amidst claims he had discussed sanctions with the Russian ambassador, on 29 December, while Barack Obama was still the president of the United States.
Civilians are not allowed to conduct foreign policy on behalf of the US government, and until noon on 20 January 2017, Flynn remained a civilian.
In addition to this, were questions that concerned the possibility that Flynn had attempted to cover up the discussions, and in doing so misled Vice President Mike Pence and the FBI.
During Thursday's press conference New York Times (weird to see it without the presidential caveat 'FAILING'), TV critic James Poniewozik summarised Donald Trump's comments on Flynn's resignation.
Michael Flynn is a great man, so I asked him to resign, because of the leaks, which are the real story, and are fake

— James Poniewozik (@James Poniewozik) 1487269305
This was following the president's press conference in which he said:
Mike Flynn is a fine person, and I asked for his resignation. He respectfully gave it. He is a man who there was a certain amount of information given to Vice President Pence, who is with us today. And I was not happy with the way that information was given.

He didn't have to do that, because what he did wasn't wrong -- what he did in terms of the information he saw. What was wrong was the way that other people, including yourselves in this room, were given that information, because that was classified information that was given illegally. That's the real problem.
Sally Yates
It's worth noting that the president did not fire Mike Flynn, but instead asked Flynn to resign.
The president did fire acting Attorney General Sally Yates, who had warned the White House that Flynn had been 'misrepresenting' his communication with Russia.