Judie Burstein/Rex Images
During his campaign, Donald Trump took a particularly hard line on immigration. He's even previously expressed an interest in establishing a 'registry' for Muslim immigrants in the US.
In fact, the President-elect's campaign to "make America great again" appears to many experts to have reignited nationalist fervour in the US.
However, Trump's familial heritage lies firmly outside America.
His German grandfather, Friedrich Trump, was a property developer, while his mother, Mary Anne MacLeod, was born on the Hebridean island of Lewis, Scotland.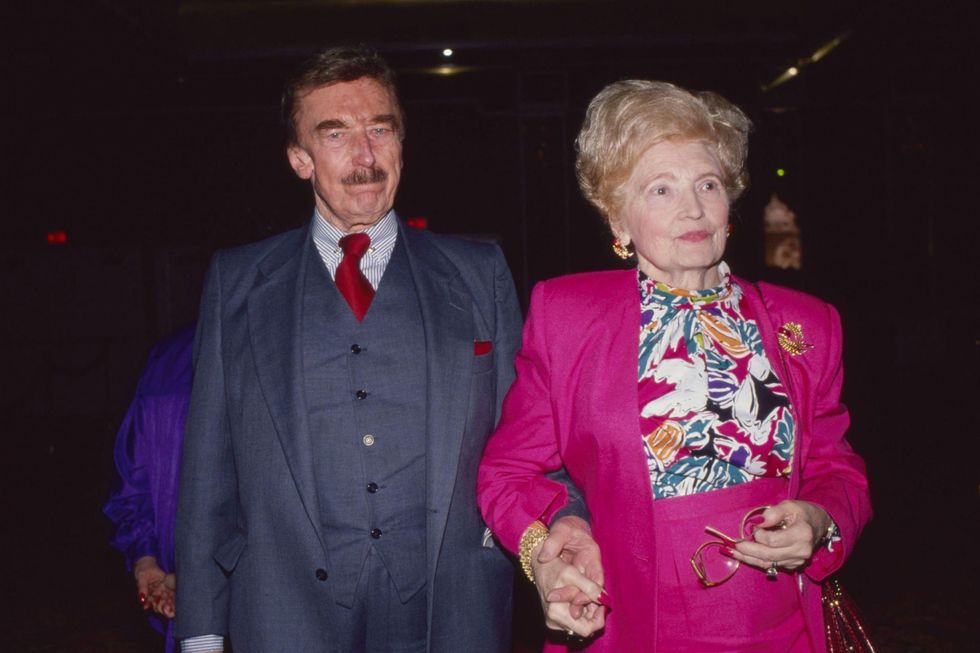 Picture: Sonia Moskowitz/Rex Images
His mother had been a part of a wave of Scots who travelled to Canada and the US to look for better economic opportunities.
She left the Scottish island for New York at the age of 18, in 1930 and worked as a domestic servant.
Bill Lawson, a genealogist, traced her family tree as back as the 1800s.
He told the BBC:
Mary Anne MacLeod was from a very large family, nine siblings, and the move at that time was away from the island.

The move by Viscount Leverhulme to revive the island had gone bust and there was not much prospect for young people. What else could she do?
She had found work as a nanny in a wealthy part of New York, but the economic downturn, precipitated by the Wall Street Crash, meant that she was soon out of a job.
A few years later she met Fred Trump, and, though she returned to Scotland briefly in 1934, she eventually settled in New York.
The irony, is lost to none.
HT BBC