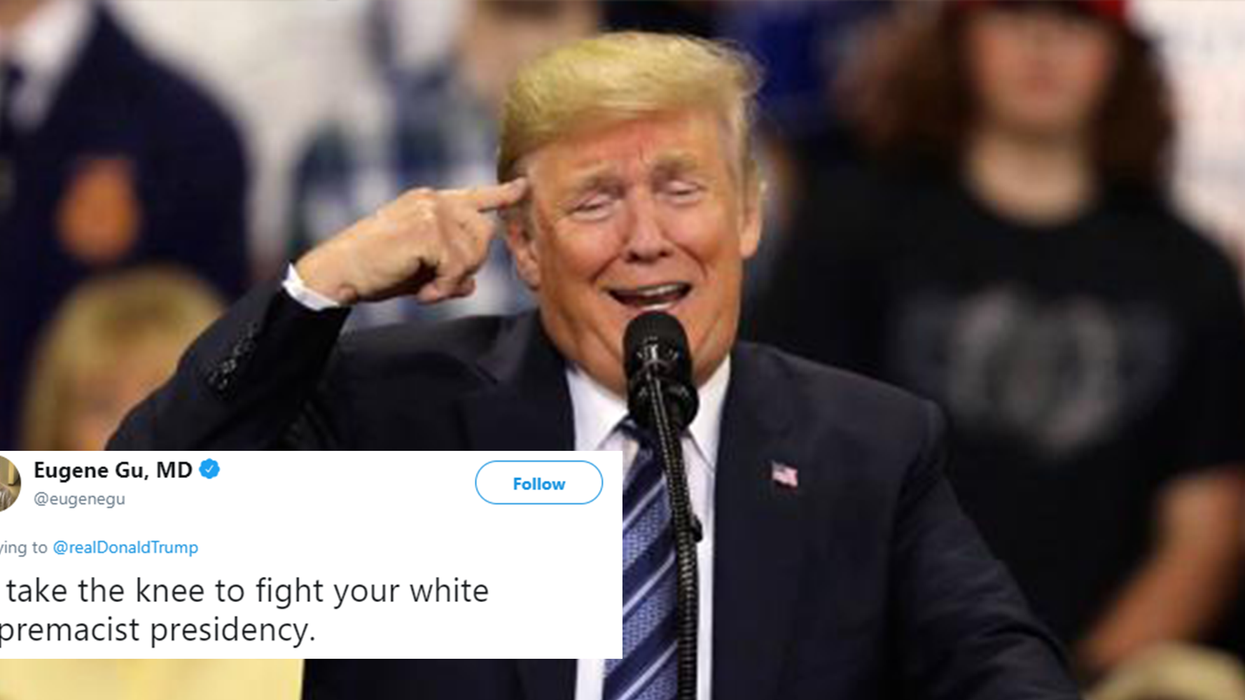 Another day, another inane tweet from Donald Trump about TV ratings.
President Trump is at it again, babbling about NFL players not standing for the national anthem, and judging by this tweet, he thinks that the low NFL viewership ratings are tied directly to this.
Trump seems to have a really hard time letting this slide and some Twitter users are giving him a reminder that he might have more pressing matters to channel his weird fixations on.
@realDonaldTrump Wow, Donnie Trump ratings are way down over an already really bad last year comparison. Down 4 poi… https://t.co/Fa2YgK11vc

— Scott Lindstrom - Tiniest Kitchen in Puyallup (@Scott Lindstrom - Tiniest Kitchen in Puyallup) 1536568722
In 2016 Trump and many of his administration and supporters became weirdly obsessed with whether or not NFL players should have to stand for the national anthem because some decided they wanted to take a knee instead.
The comments were mostly aimed at Colin Kaepernick who began taking a knee in protest to police violence towards African-Americans.
Two years later and this obsession shows no signs of abating.