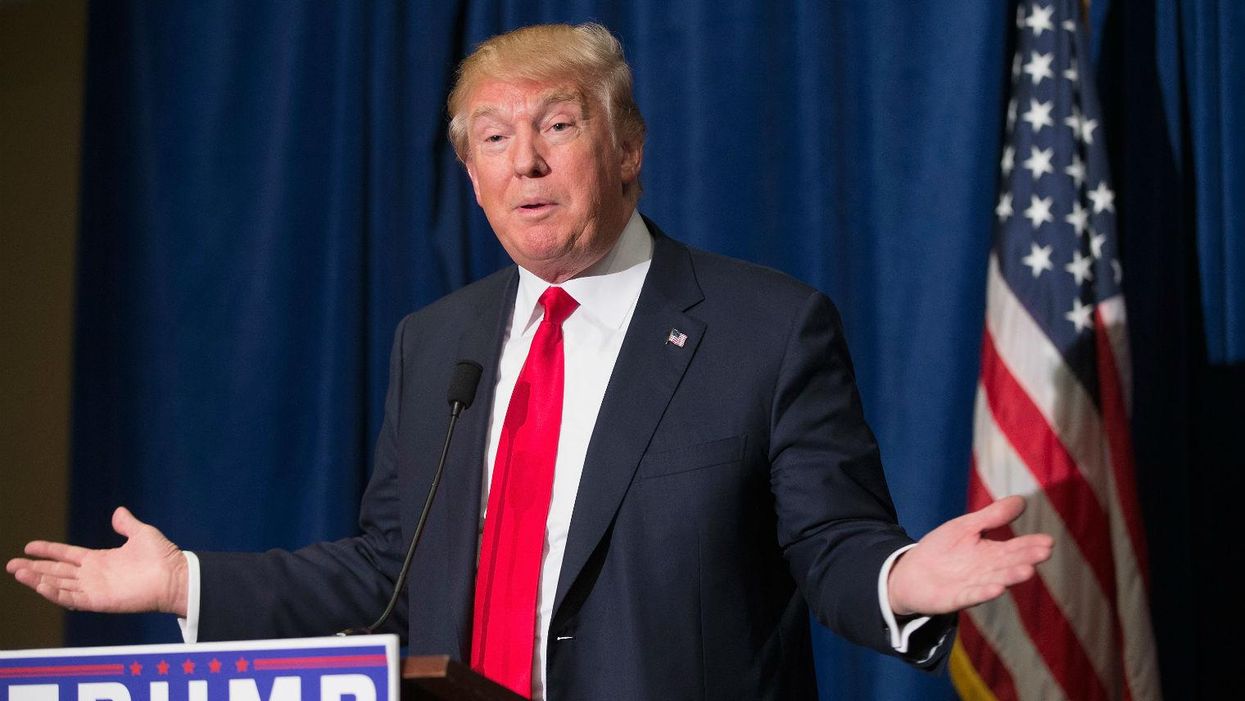 Donald Trump's Twitter feed is like an onion: each time you think you've understood what's going on, another layer is peeled away, leaving you freshly offended.
The presumptive Republican nominee's initial reaction to the Orlando shooting which killed 50 and injured 53 had been, well, rather self-centred in nature:
As the events of Sunday morning unfolded and more information came to light, Trump kept up a nuanced and informed running commentary:
But one tweet raised eyebrows:
Hang on a minute. This looks familiar.
Trump appears to have directly lifted the tweet from former Breitbart national security editor and author Sebastian Gorka.
This would be nothing more than bad taste, if not for the fact that the 'report' is completely unsubstantiated.
The similarity was initially picked up by CNN reporter Brian Stelter:
The "second man" Trump is referring to is 20-year-old James Wesley Howell, who had been arrested hours after the Orlando shooting, on his way to the Los Angeles Pride festival for carrying a number of assault rifles, ammunition and chemicals that could be used to create explosives.
Lt Saul Rodriguez, a Santa Monica police spokesperson, made it clear to CNN that:
We have no information at all that makes us believe that this is connected to the Orlando incident. No information at all.
Get it together, Donald.