Picture: Win McNamee/Getty
Donald Trump was forced to disavow white supremacists and neo-Nazis after their vocal support of his presidency on Tuesday.
President of the extreme right-wing National Policy Institute Richard Spencer was heavily criticised for his comments about Jewish people, as well as chanting "Hail Trump! Hail our people! Hail victory" - reminiscent of Nazi's 'Heil Hitler' - during an event in Washington on Saturday.
In a meeting with the New York Times on Tuesday, the President-elect was explicit in his condemnation:
Of course… I disavow and condemn them.
However, people have pointed out his propensity to focus on the trivial...
Since his presidential victory and the return of his Twitter account, Trump heaped condemnation on a number of groups:
The New York Times
He didn't like their election coverage.
Saturday Night Live
He didn't like Alec Baldwin's impression of him. Serious stuff.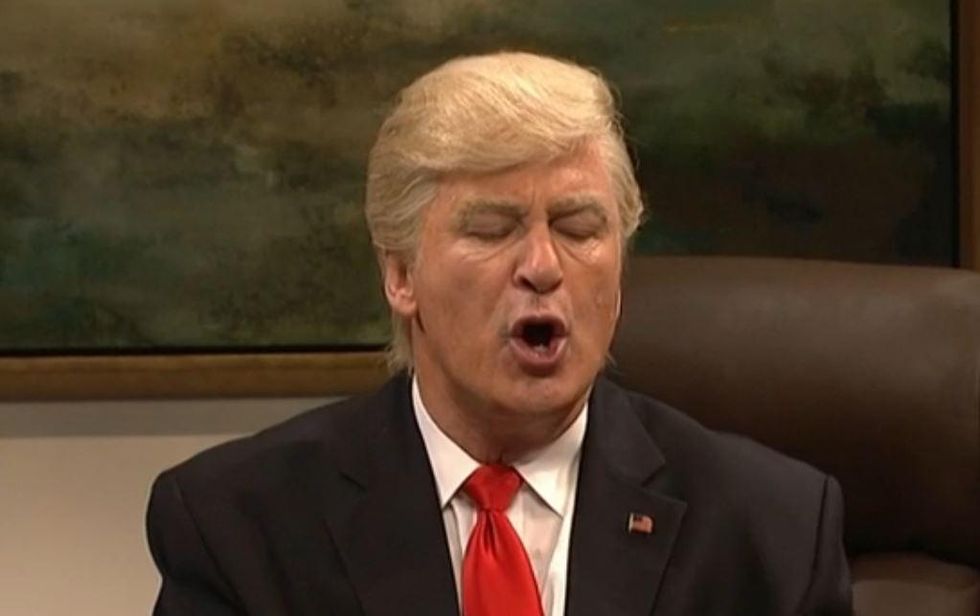 Picture: SNL/YouTube/screengrab
Everyone involved in the production of Hamilton
He didn't like how they behaved towards his VP-elect, Mike Pence.
But here are subjects for which he has, as of yet, nothing to say:
​Adam Yauch Park vandalism
Brooklyn's Adam Yauch Park was vandalised with swastikas painted on the playground equipment and the words 'Go Trump'.
Nicki Pancholy's car was left with the windows smashed, her purse stolen and a note filled with Islamophobic obscenities referencing her "hijab".
Pancholy has lupus and was wearing a bandanna to protect her skin from the sun.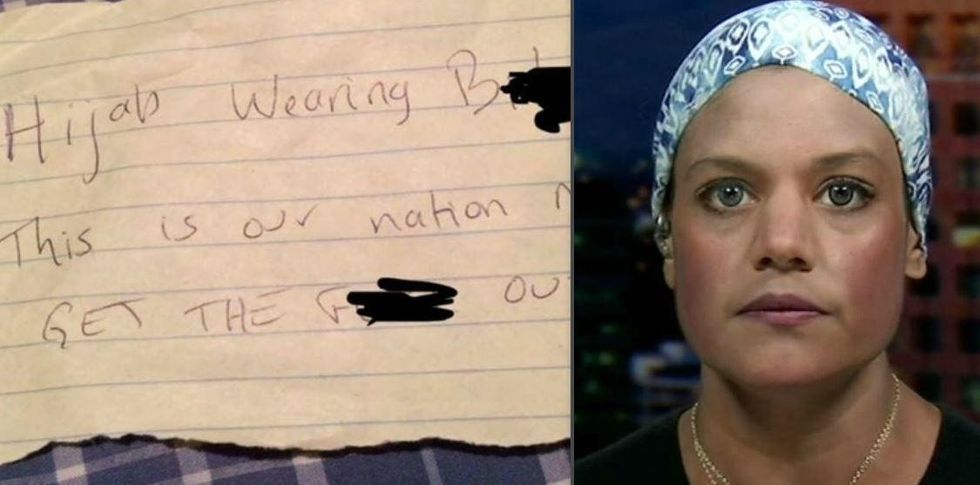 Picture: CNN/screengrab
Hate crime towards transgender people
Last week a Denver transgender woman's car was spray-painted with a swastika, along with the words 'Trump' and 'Die'.
Racist graffiti in schools 
A number of schools across the country have been experiencing a rise in racist transgressions. A Minnesota high school student found graffiti which read "Trump" and "Whites only" scrawled on bathroom doors.
In Texas "build the wall" was chanted at an Archer tournament.
The multitude of race-related hate crime that swept across the US after elections
There have been over 300 incidents of "violence, hate speech and harassment" across the US in the days following election results. This includes 148 reports of hate speech or threats.
According to the Southern Poverty Law Centre, there have been more than 700 cases of hateful harassment or intimidation between November 9 and November 16.
For comparison, these were the topics of focus for Barack Obama following his re-election in 2012: