RealDonaldTrump/Twitter
We all know now that Donald Trump has an unusual style on Twitter, which tows the line between hilarious and aggressive.
Recently he failed to commemorate the great Martin Luther King on the anniversary of his death and has been called out for some timely tweets he made about Syria in 2013.
Every now and again he really manages to put his foot in it, without realising it at all.
On 12 April, the President shared the following picture of him hosting a roundtable with representatives from the states that could be affected by his ongoing trade war with China.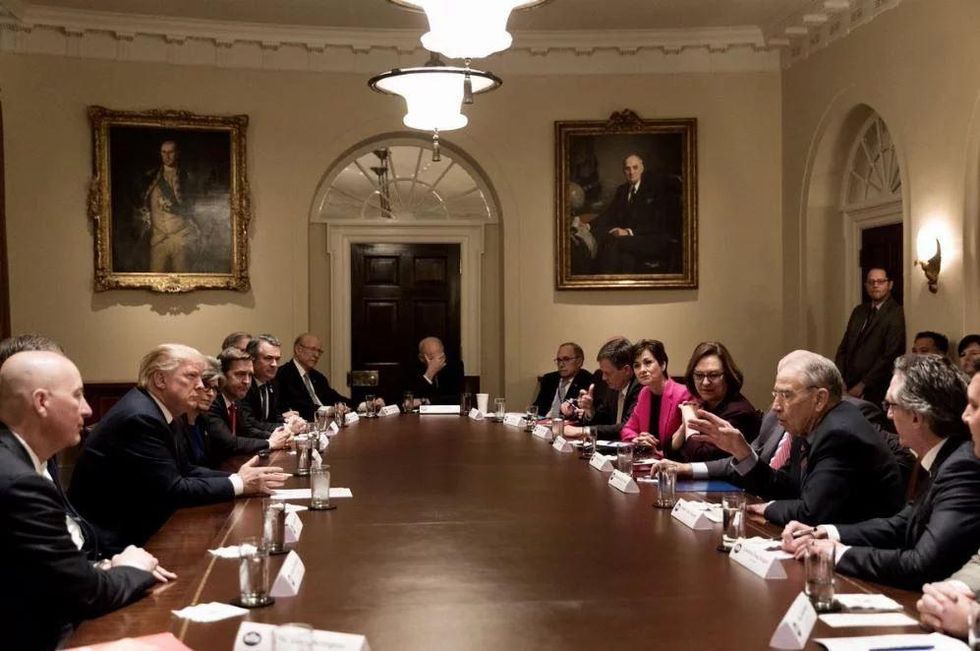 Picture: RealDonaldTrump/Twitter
The tweet read:
Just had an Agricultural Roundtable with members of Congress and Governors.

I will be making remarks of the large-scale TAX CUTS given to American families and workers at 1:45pm from the Rose Garden.
Can you see what is wrong there? No, it's nothing wrong with his words. Perhaps look a little closer.
How about if we zoom in on John Kelly?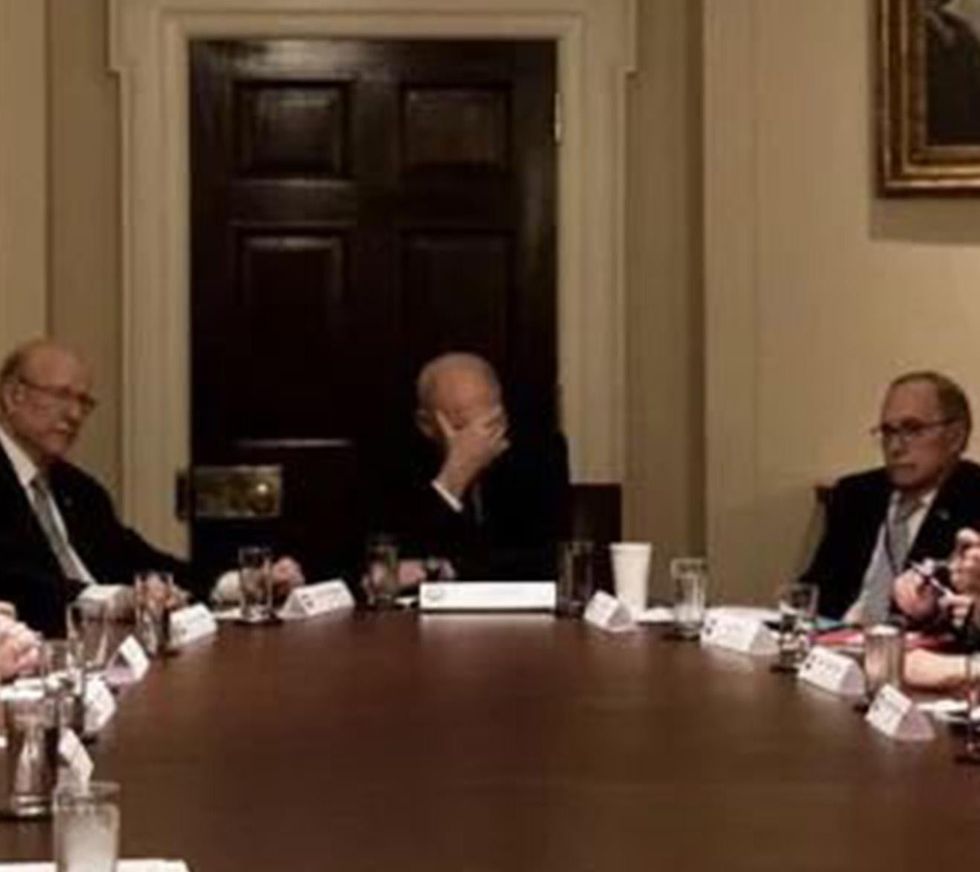 Picture: RealDonaldTrump/Twitter
Yep, that's the President's Chief of Staff facepalming during a very important meeting.
Funnily enough, this wouldn't be the first time that Kelly has been photographed in a state of despair.
Unfortunately, somebody clearly noticed this in the tweet and had Trump (or whoever) runs his account delete it.
Luckily for us, the internet was quick to grab the picture and soon spawned a meme only the Trump administration could inspire.
John Kelly is all of us, honestly. I feel you, bro. https://t.co/fG3yBWA3M2

— Sara Says (@Sara Says) 1523559274
It works even better with music.
I promise this is my last one. John Kelly set to @smashmouth https://t.co/iJC25tR3vY

— Parrish Walton (@Parrish Walton) 1523560118
HT Someecards