A dog has been re-elected as Mayor for a third term in Cormorant, a small town in Minnesota.
Duke, a nine-year-old Pyrenean Mountain Dog (think big, white and fluffy), is the only dog to be elected Mayor in America.
He was re-elected, with a landslide vote, at the town's annual event, the Cormorant Daze, and was congratulated with victory pats from constituents.
Karen Nelson, who lives in Cormorant, told *WDay.com*: "I don't know who would run against him, because he's done such great things for the community."
Duke has already served two terms as Mayor and according to WDay.com, locals say he has one of the highest approval ratings in the country. But, one might wonder how a dog came to be Mayor?
"Three years ago, it happened by accident," said Duke's owner, David Rick. "It was a write in vote. You pay a dollar and you can vote."
While, as reported by Mashable, only 12 votes were cast in the 2014 election that saw Duke elected - he doesn't have much competition.
"Everybody voted for Duke, except for one vote for his girlfriend, Lassie," said Rick.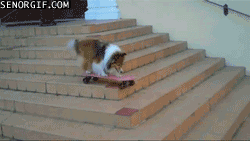 Next year, the election race might be a bit more... dog-eat-dog.