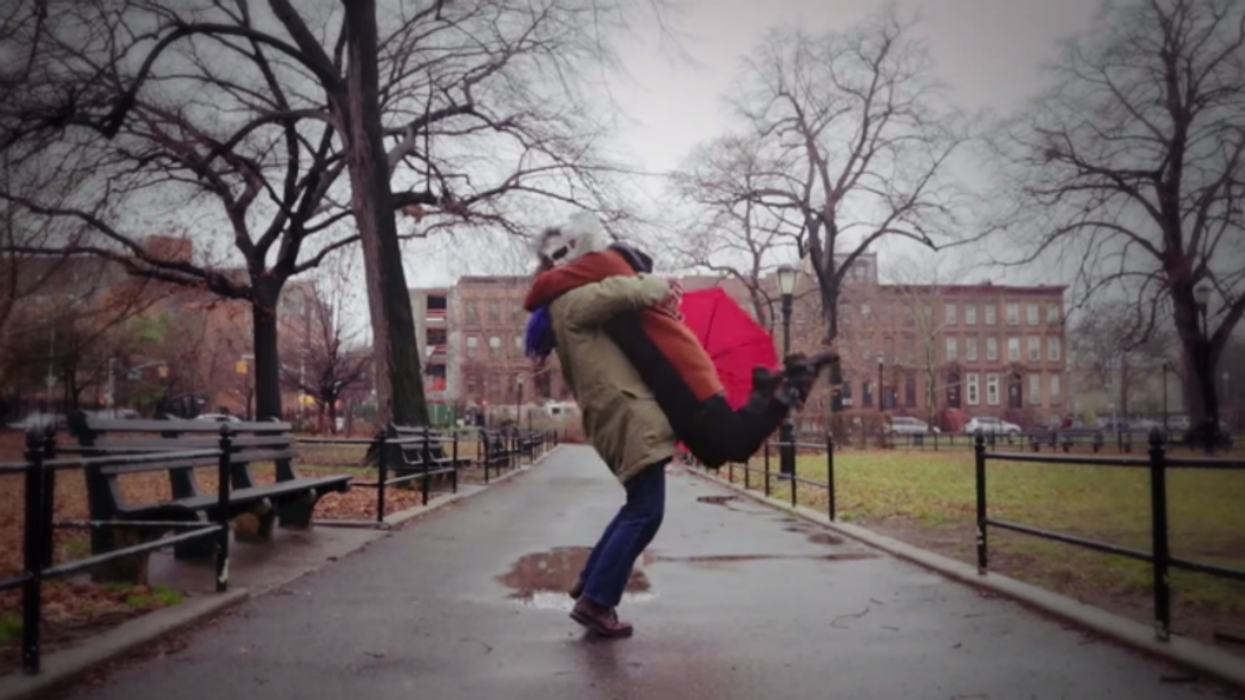 When Maia Leppo realised that she and her boyfriend of eight years, Alex Kobzik, had not ever said "I love you" to one another, she turned to filmmaker Bianca Giaever and This American Life for a helping hand, resulting in probably the most romantic six minutes you will ever watch.
Over their eight years together Maia and Alex found some pretty creative ways to express how deeply they feel about one another without saying those three words.
And, a classic:
Maia admits that she almost said "I love you" a lot in the first year, but she did not want to be the one to say it first.
I made a pact with myself that I was not going to say I love you first because I always initiated everything in our relationship. I wanted him to take that kind of leap for once. I don't know, I was being stubborn.
This is what happened when she asked for help to finally tell her partner she loved him.
More: These are the ten most romantic adverts of all timeMore: 10 old words for love we all need to start using again