What are the allegations against Sir Edward Heath?
The allegations fall into three separate but linked investigations:
The first is that a brothel owner in Wiltshire – named last night as Filipino madam Myra Ling-Ling Forde – had evidence that Sir Edward was a child abuser and used that information to get a criminal investigation into her dropped in the 1990s.

The second is that the former PM was part of a VIP child abuse group that is said to have operated around Westminster in the 1960s and 70s.

The third allegation centres around a children's home in Jersey where children are known to have suffered sexual and physical abuse. Police on the island are investigating if Sir Edward, a keen yachtsman, ever visited the home or took children on board his boat.

On Tuesday, following the publicity surrounding the initial claims, Kent Police announced that it had also received an allegation of abuse relating to the 1960s.
If Sir Edward Heath was such a prolific child abuser why are we only hearing about these allegations now?
Unsubstantiated – and sometimes wild – allegations against the former prime minister have circulated on the internet for years with some even claiming that Sir Edward pushed for Britain to join the European Common Market because he was being blackmailed over abuse claims.
What changed this week was the news of the new police investigations.
So what should we read into these new police investigations?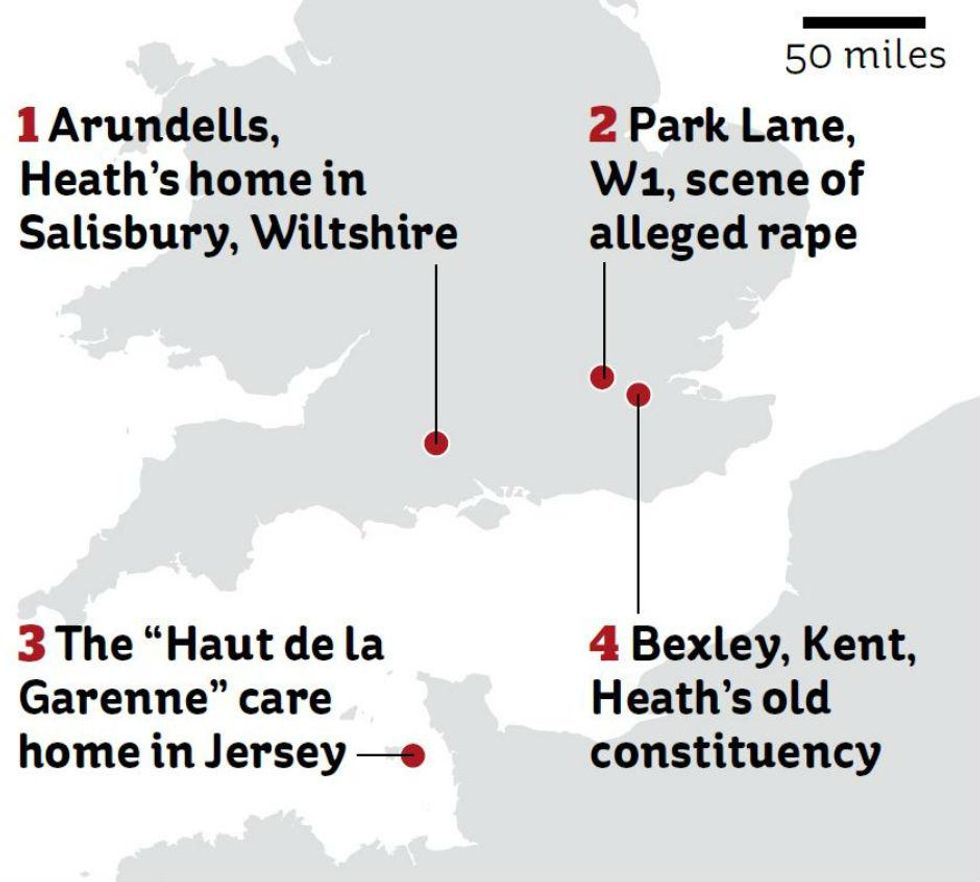 Probably not too much at this stage. As we know now historically the police failed to take these type of allegations seriously and ignored or possibly covered up child abuse claims made against prominent individuals such as Cyril Smith and Jimmy Savile.
That is no longer the case and all such historical allegations are now being forensically examined, even if the evidence is flimsy.
It is also worth remembering that publicity can elicit both genuine and false allegations. The difficult job for the police is assessing these.
Just because Sir Edward is being investigated does not mean he is guilty or that the evidence against him would ever stand up in court.
So does that mean he's innocent?
Not necessarily. While friends and former colleagues have rallied to his defence the Savile and Smith cases show that people once considered pillars of the community got away with horrific crimes for years.
It is possible that Heath may have been a child abuser and got away with it until now.
But if he was a child abuser surely – as a prime minister – someone would have known about it? Isn't that a conspiracy too far?
It is certainly far-fetched to suggest that Sir Edward was abusing children in Downing Street or indeed as prime minister at all given the security detail he would have had at the time.
Also given his status as a "confirmed bachelor" it is likely that he would have been subtly investigated by MI5 long before he became prime minister.