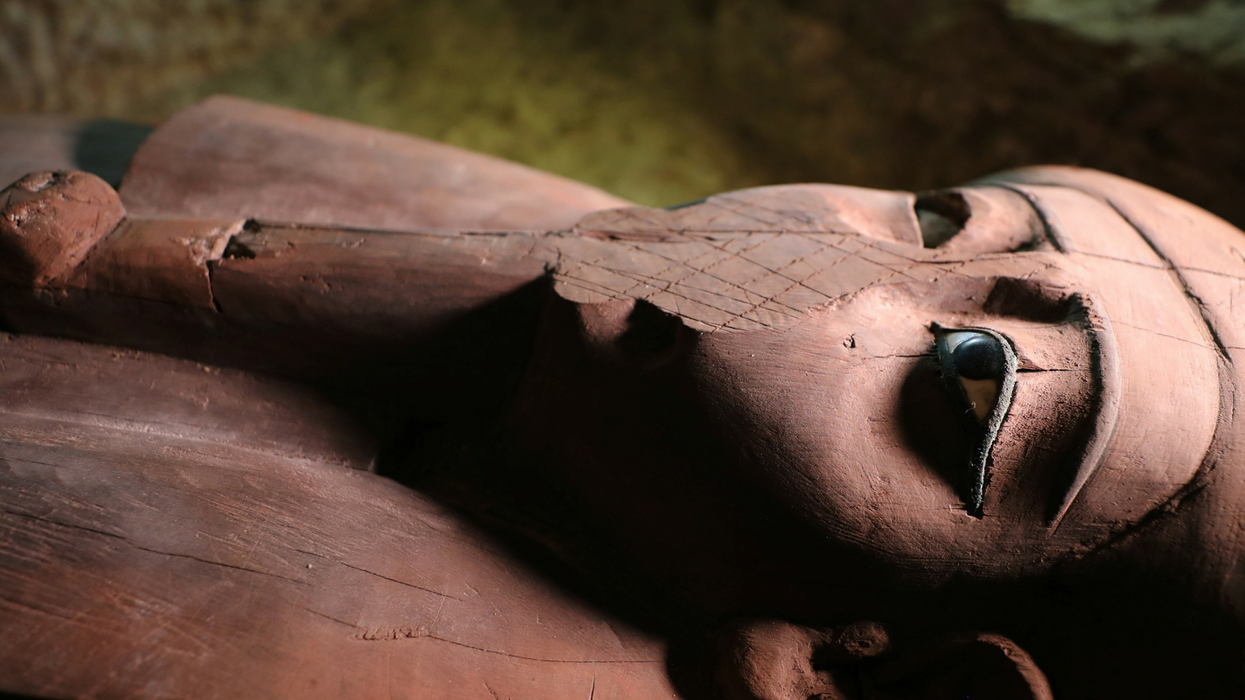 REUTERS/Mohamed Abd El Ghany
Archaeologists uncovered an ancient necropolis - also known as a cemetery- south of Cairo, including mummified remains and well-preserved artefacts, Egypt's Antiquities Ministry announced last week.
The find, near the Nile Valley city of Minya, is the latest discovery in an area known for its ancient catacombs and dates back to the late pharaonic period, which stretches from 664 to 332 BCE.
Antiquities Minister Khaled al-Anani told reporters:
We will need at least five years to work on the necropolis. This is only the beginning of a new discovery.
Mostafa Wazir, head of the archaeological mission said many of the artefacts belonged to priests of ancient Egyptian god Thoth.
Four containers with lids that look like the four sons of the god Horus were also found.
Mr Waziri said:
They still contain the mummified inner organs of the deceased. The jars are decorated with hieroglyphic texts showing the name and titles of their owner.
A necklace was also found on New Year's Eve that had the hieroglyphic words "happy new year" inscribed on it.
Mr Waziri added:
This is a message sent to us from the afterlife.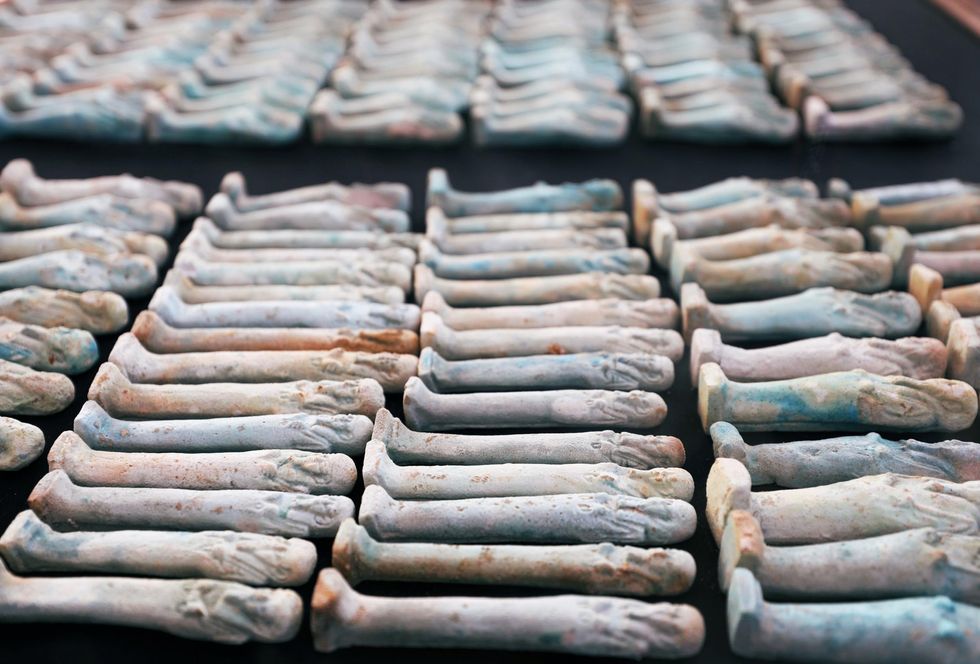 Ancient statues unearthed in Egypt
Other recent discoveries in Egypt include the tomb of an ancient royal palace official buried over 4,000 years ago during the 'Age of the Pyramids' period.
HT CBS