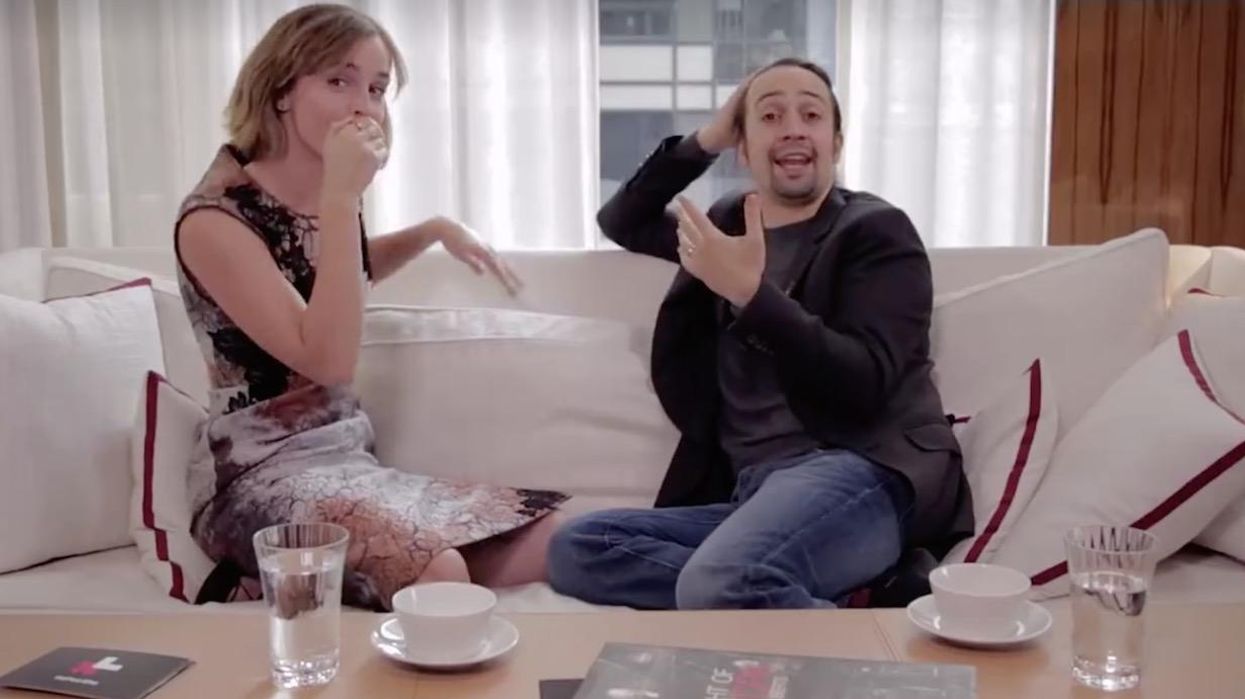 If you can't deal with cringe, this is not the video for you.
This is Maroon, hex colour #800000:
It is roughly the shade that Emma Watson turned when she began beatboxing for Lin-Manuel Miranda's rap about equal pay and gender equality, for the UN's #HeForShe.
And for good reason. Watson summarised the experience at the end of the video quite aptly:
No-one ever ask me to do that again.
Watch it below:
The rap featured as part of an interview with Miranda, who is a composer, lyricist, rapper and actor.
He is currently performing in a broadway production of his own creation, based on the life of US founding father Alexander Hamilton.
In the four-part interview this week, Watson praised Miranda for writing strong women, and asked him about female storytellers that inspired him, to which he cited Jeanine Tesori, Elizabeth Shadows, Judy Blume and Harry Potter creator JK Rowling.
The duo also discussed a range of issues in contemporary politics through the lens of Miranda's musical, such as the fact that despite being set in the early 19th century, all characters who die, do so through gun violence.
Watch the full interview, via Watson's Facebook page.