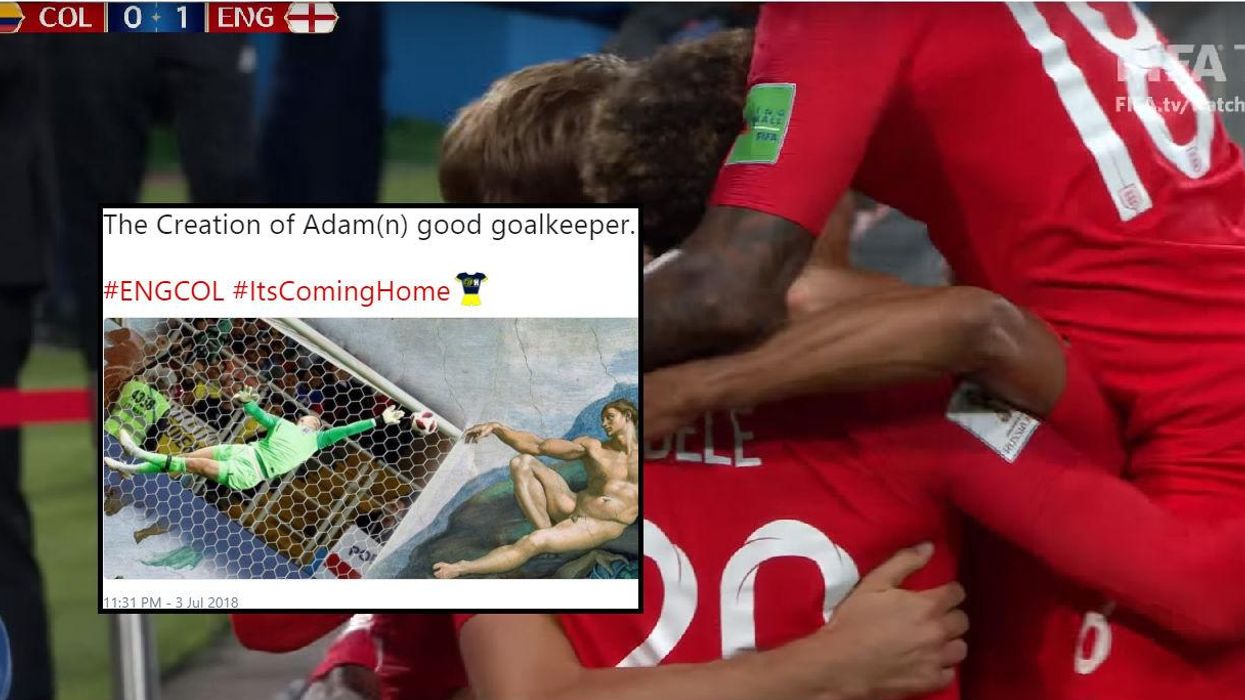 FIFATV screengrab and Twitter
England are through to the quarter finals after an electric win against Colombia.
The south American team scored an equaliser in the last few minutes of the game, propelling the teams into penalties, which England won 3-4, for the first time in years.
The game was especially stressful for fans of both sides.
The memes were plentiful and amusing:
Wrestling.
Referees and cards.
There were even reminders of the psychic pig that predicted England's win.
Some of the memes were touching.
Some were frustrated with Colombia equalising...
And this meme of Harry Kane and penalties made the rounds online.
There was also the insanity that followed Colombia's last minute goal.
And people praised England's goalkeeper Jordan Pickford.
The stress during the game was real.
Queue - levels of stress.
The game was so stressful Londoners actually acted out of character.
The Matrix was dragged into the game too.