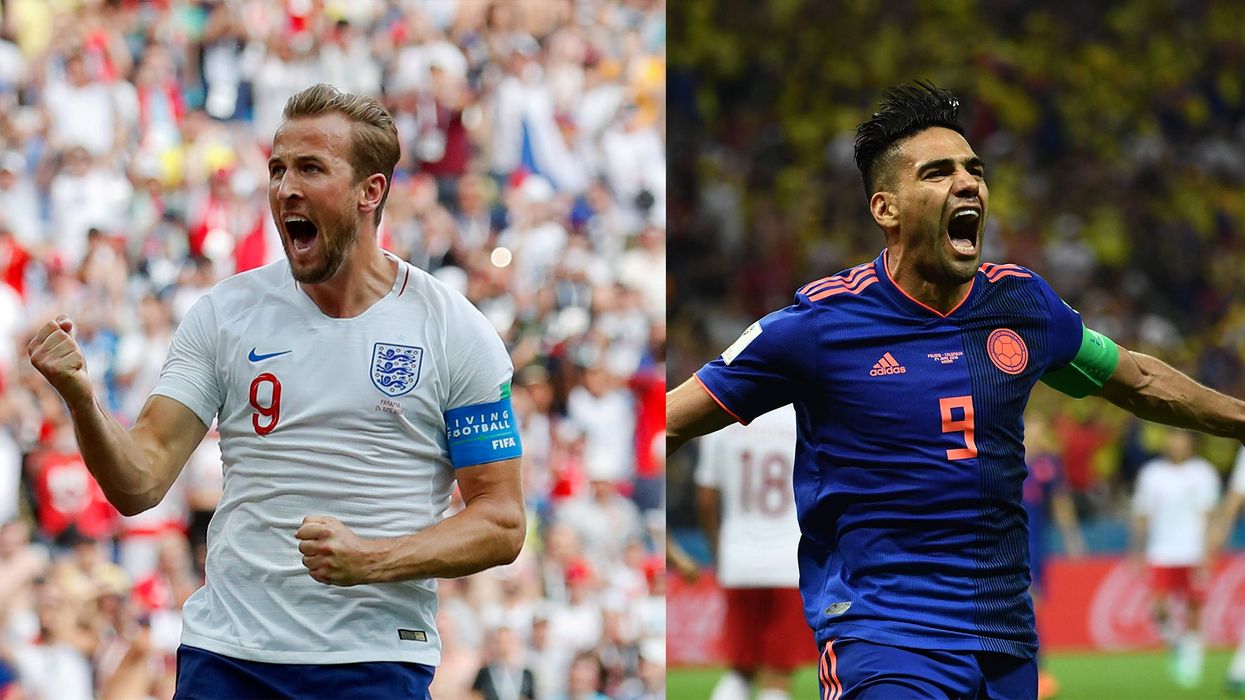 Antonio Calanni/ AP/ JEWEL SAMAD/ AFP
You may have noticed that there is a significant football game happening in Russia tonight.
The hopes and dreams of two nations will be decided when England face Colombia in Moscow's Spartak Stadium in a Round of 16 match.
Will football continue to come home? Or will we all be forced to eat humble pie and admit that we always liked Colombia, despite only seeing one episode of Narcos?
It's likely to be a nerve-racking encounter, especially after England's disappointing display against Belgium in their last match.
Colombia, on the other hand, have won their last two games, but have never beaten the Three Lions. Ever.
All this talk of football though has got us thinking not about tactics, or how many goals one team can score, but the people behind the statistics.
What lives do they lead beyond the beautiful game? How have their lives led them to this point?
With that in mind, and as a nice little starter before the main course, indy100 presents 14 alternative facts about England vs. Colombia.
1. Some England players have international heritage.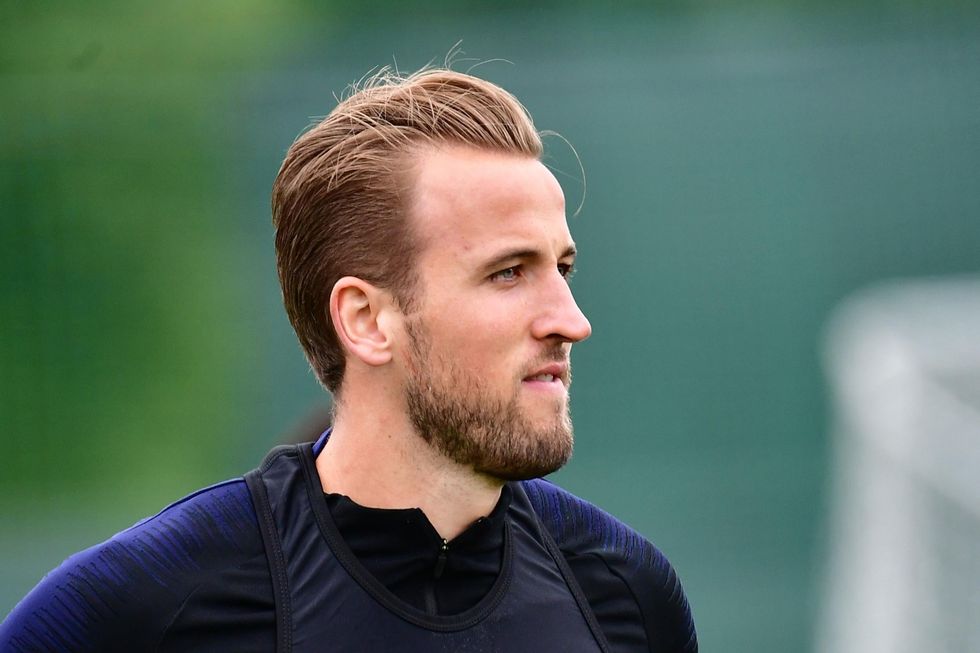 Picture: GIUSEPPE CACACE/ AFP
Several of the players who are in the current England squad are eligible to play for other nations.
Those include Kyle Walker, Raheem Sterling (both Jamaica), Trent Alexander-Arnold (USA), Dele Alli (Nigeria) and Danny Welbeck (Ghana).
England's captain Harry Kane almost decided to play for the Republic of Ireland.
The striker's father was born in Galway and the player's agent had discussed the possibility of playing for Ireland after his breakout year in 2015, before eventually opting for England.
Ireland manager Martin O'Neill was quoted by The Daily Mail at the time as saying:
The order of events – though I don't think it's really important any more – is that initially the agent got in touch and said that he would have a keen interest, and we wanted to go and chase it up.

But then I noticed in the newspaper where he said he wanted to play for England. And that has remained the same.

Someone was even speaking to him recently and that was exactly the same conversation. Fine, if that's the case.
In a slightly stranger circumstance, defensive midfielder Eric Dier could have also played for Portugal.
Dier and his family moved to the Iberian nation when he was just seven-years-old and enrolled in the Sporting Lisbon academy in 2003.
The Portuguese Football Federation had approached Dier to play for them, but only once he turned 18. In 2011 he was eventually recruited by England after being selected in an under-18 squad.
2. Fabian Delph is a vegan.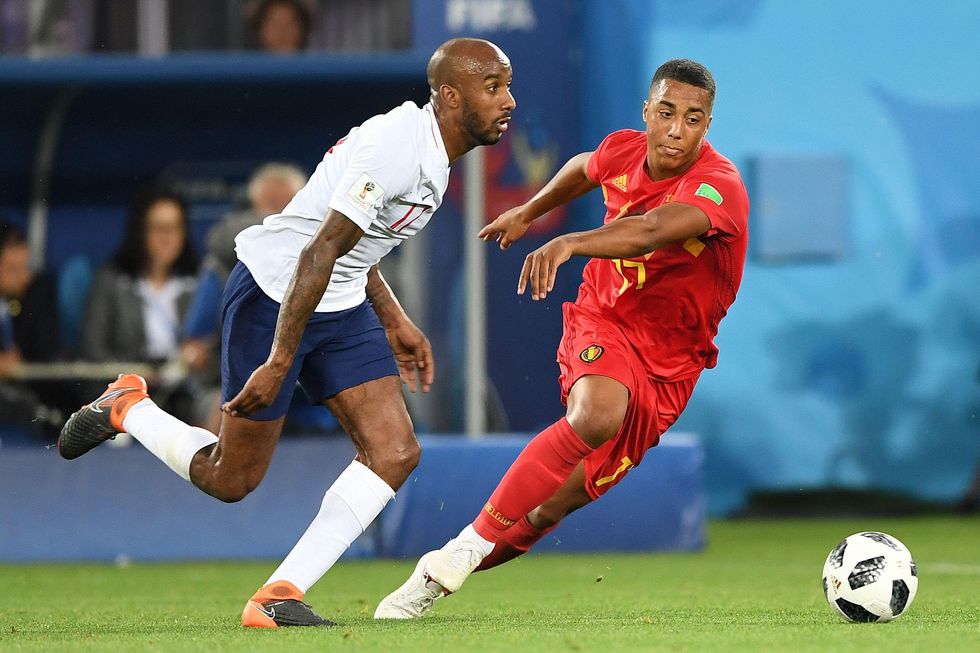 Picture: Ozan Kose/AFP/Getty Images
There aren't many vegan footballers left at the World Cup, not since Argentina's elimination which removed confirmed vegans Lionel Messi and Sergio Aguero from the equation.
We could have had Arsenal's Hector Bellerin and his boy band good looks, but he didn't make the cut for Spain and, well, Spain have gone home now.
This leaves England's utility man Fabian Delph, who converted to veganism as a way to combat a bout of injuries.
He is quoted by The Mirror as saying:
When I began to train again, it took a while for me to adjust to my body's changes as a result of the injury, find my confidence and get over my fear of breaking down.

I decided to ignore my doubts and began to look at my body objectively as if it were detached from me.

I studied its weak parts, researched my injuries, began to strengthen my body and moved from rehab into pre-hab.

I carried out mindfulness exercises like the moving meditation of Tai Chi.

I changed the fuel I put into my body and switched to a vegan diet
3. The unique stat behind Ashley Young's name.
Now for something slightly less serious.
Despite having the surname 'Young', the Manchester United star is the oldest player in the England squad, at the age of 32.
Oh, the irony! Bizarrely, this isn't the first time this has happened.
At the 1998 World Cup, South Korea's 32-year-old captain was named Choi Young-il and was once again the oldest player in his side.
4. Ruben Loftus-Cheek's house has been struck by lightning three times.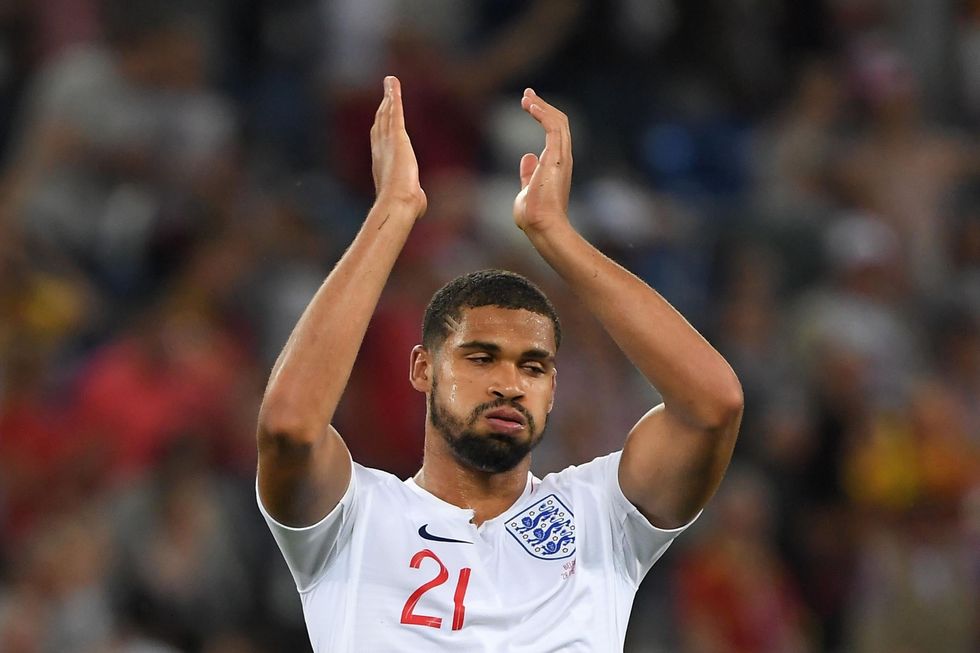 Picture: Patrick Hertzog/ AFP/Getty Images
He might be one of the bright rising stars of this England team, but Ruben Loftus-Cheek doesn't have much luck with the elements.
In November last year, his luxury house in Cobham, Surrey, was struck by lightning not once, but twice, and started a fire which almost destroyed the house.
If that wasn't unfortunate enough, when he was just nine his family home in Swanley, Kent, was also struck by a bolt from the heavens.
Let's just hope he can find some lightning in his boots to keep England in the tournament.
5. Kieran Trippier's dad was once made to take down an England flagpole from his front garden.
Another emerging star in this England team is Tottenham right-back Kieran Trippier, who has already put in a string of impressive performances at the tournament.
Passion for the England team clearly runs in his family, as does a rebellious streak.
The Guardian reports that in 2015, his dad was made to take down a 10-foot flagpole from his front garden by Bury Council, which he refused to do.
Trippier is quoted as saying:
The council made him take it down but he didn't.

They wrote letters and everything but he said he wasn't taking it down it was brilliant.

The neighbours love it, so I don't know who complained.
6. Dele Alli listens to too much Drake.
The maverick playmaker Dele Alli is a player who seems to live by his own rules and, although he can often get the job done on the pitch, his music taste isn't for everyone.
In an interview with Complex, he revealed that he was thrown into the deep end when he first joined Spurs and was placed in control of the dressing room playlist.
Unfortunately, his music selections weren't that broad and his choice of Drake didn't go down too well. Alli said:
When I first come to Spurs it was actually me controlling it! I got thrown straight into the deep end.

The first thing I played was Drake but I've been kicked off it, Harry Kane is on it now…
'Just hold it's coming home?' Anyone...no?
7. Jamie Vardy's liquid diet.
We all know that 'Jamie Vardy is having a party' - and has been since Leicester won the Premier League in 2016.
His party antics and fondness for a tipple seems to know no bounds.
The Guardian reports that after Leicester's unprecedented success, the striker revealed what he consumes the night before a big game.
 A glass of port on the eve of every game.

I'm not normally superstitious, but from the moment I scored against Sunderland on the opening day, I didn't want to change anything.

So I filled a small plastic water or Lucozade bottle to halfway and just sipped it while watching television. It tastes like Ribena to me
A Lucozade bottle of port isn't exactly what we had in mind, but wait till you hear what he has on a match day:
Three Red Bulls, a double espresso and a cheese-and-ham omelette.

That's what makes me run around like a nutjob.
8. Gareth Southgate's waistcoat.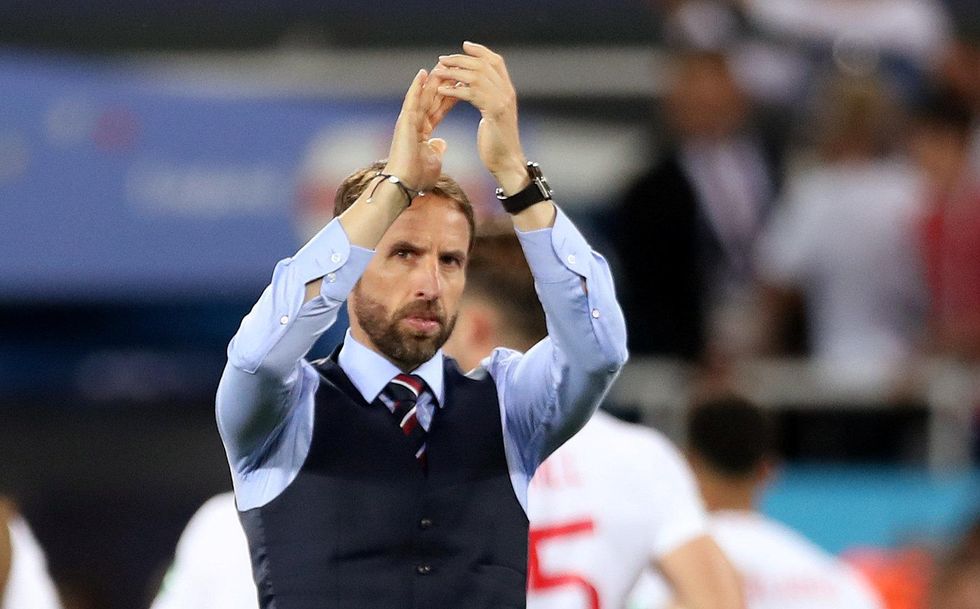 Picture: REUTERS/Marko Djurica
There have been many unpredictable things to have happened at this World Cup, but Gareth Southgate's ascension from England manager to style icon is perhaps the oddest.
Although it has been scorching hot in Russia, Southgate has remained committed to his sky blue shirt, navy blue waistcoat and tie wardrobe.
The 47-year-old has been turning a lot of heads with the look and, according to The Sun, Marks and Spencer, who supply the England team with their suits, have seen waistcoat sales rocket by 35 per cent.
He's come a long way since missing that penalty in Euro 96 has our Gareth.
9. David Ospina's sister is as talented as him.
It's not just England who have curious facts and trivialities attached to them.
Colombia's first choice goalkeeper, Arsenal's David Ospina, isn't the only talented member of his family.
His younger sister, Daniela, is a former professional volleyball player and even competed on Colombia's version of Strictly Come Dancing.
More awkwardly, she is also the former wife of David's teammate James Rodriguez, which must make watching Colombia's matches very conflicting.
10. Camillo Vargas's step-mother once lifted a curse.
Colombia's second choice shot-stopper Camilo Vargas also has a interesting family member in his lineage.
While playing for his former club Independiente Santa Fe, his mother-in-law was convinced that the team was under a "curse of witchcraft and bad things".
Seeking to help the team win their first ever league title in 37 years, she was invited to wash the player's feet and begged them to listen to a warning from God and open their hearts to Jesus.
Call this luck or divine intervention, but just three months later Santa Fe won the Colombian league.
11. James Rodriguez has his own cryptocurrency.
Forget Bitcoin and Ethereum, the cryptocurrency that you need in your life is JR10 Token.
That's the cryptocurrency that Colombia's star man James Rodriguez launched in May of this year.
It's available on the app SelfSell and, according to Four Four Two, gives holders privileges like exclusive offers, souvenirs and the chance to inflate a footballer's ego just a tiny bit more.
12. Jose Pekerman is a former taxi driver.
The perception of modern footballers and managers is that they get paid way too much money and have led a easy life since day one.
That definitely isn't the case for Colombia's manager Jose Pekerman.
After his playing career abruptly ended aged 28 thanks to a knee injury, the Argentinian took a job driving a taxi in Buenos Aries.
In this time he was also seeking out a coaching role and eventually landed one as an academy coach at Chacarita in 1982, aged 32.
Since then he has managed both the Argentina and Colombia national teams. Nice to see an honest-hard-working-bloke come out on top for once.
13. Radamel Falcao's great-grandfather was a Yorkshireman.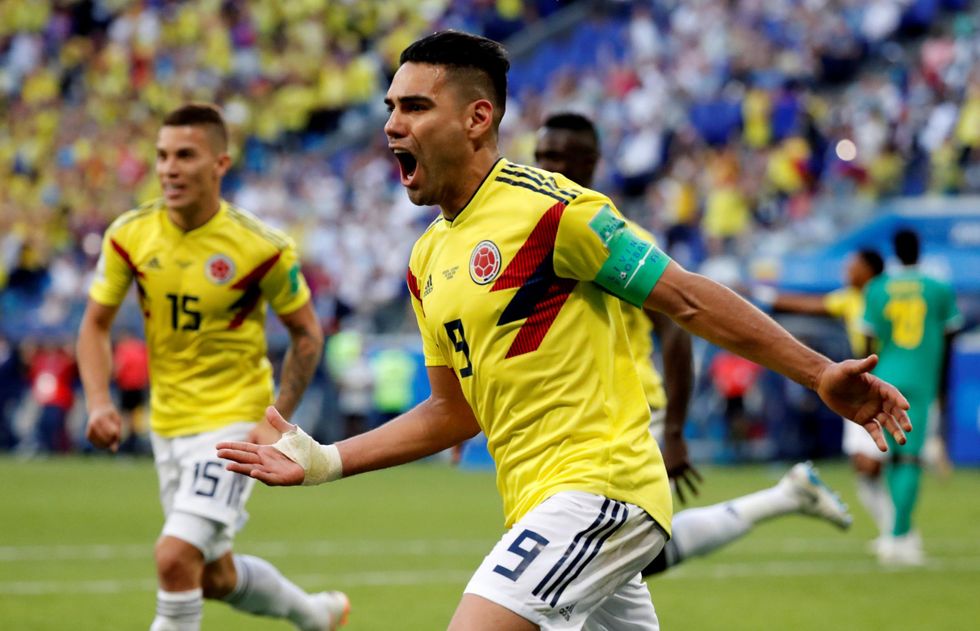 Picture: REUTERS/Carlos Garcia Rawlins 
Against all odds, Colombia's top striker has English blood running through his veins.
'El Tigres' great-grandfather was a man named George King from Selby, North Yorkshire, who moved to Colombia in 1932 to take an accountancy position.
Sadly his wife died early into their excursion to South America, but he opted to stay in Colombia as WWII was just breaking out in Europe.
From there he met a Colombian woman named Juliana, and one of their children would become Falcao's grandma, Denis.
Shortly after joining Man Utd in 2014, Falcao spoke about his roots in England. The Daily Mailquotes him as saying:
"I'm proud of my English blood. My grandfather was English and also a sportsman."
It's just a shame that no one tried to recruit him for the England national team.
14. England 2 Colombia 0 by Kirsty MacColl.
Unless you are a huge fan of the late, great singer-songwriter Kirsty MacColl, then you might not be aware that she literally has a song called 'England 2 Colombia 0.'
The song follows Kirsty as she goes on a bad date to watch England's 2-0 win over Colombia in the 1998 World Cup.
It's actually a really good football song and well worth a listen.
Not to sound too confident but her son Jamie Lillywhite has already tweeted his prediction for tonight's score.
Don't worry everyone, my mum predicted the score almost 20 years ago https://t.co/ibFEwDmUh1

— Jam Lillywhite (@Jam Lillywhite) 1530559346