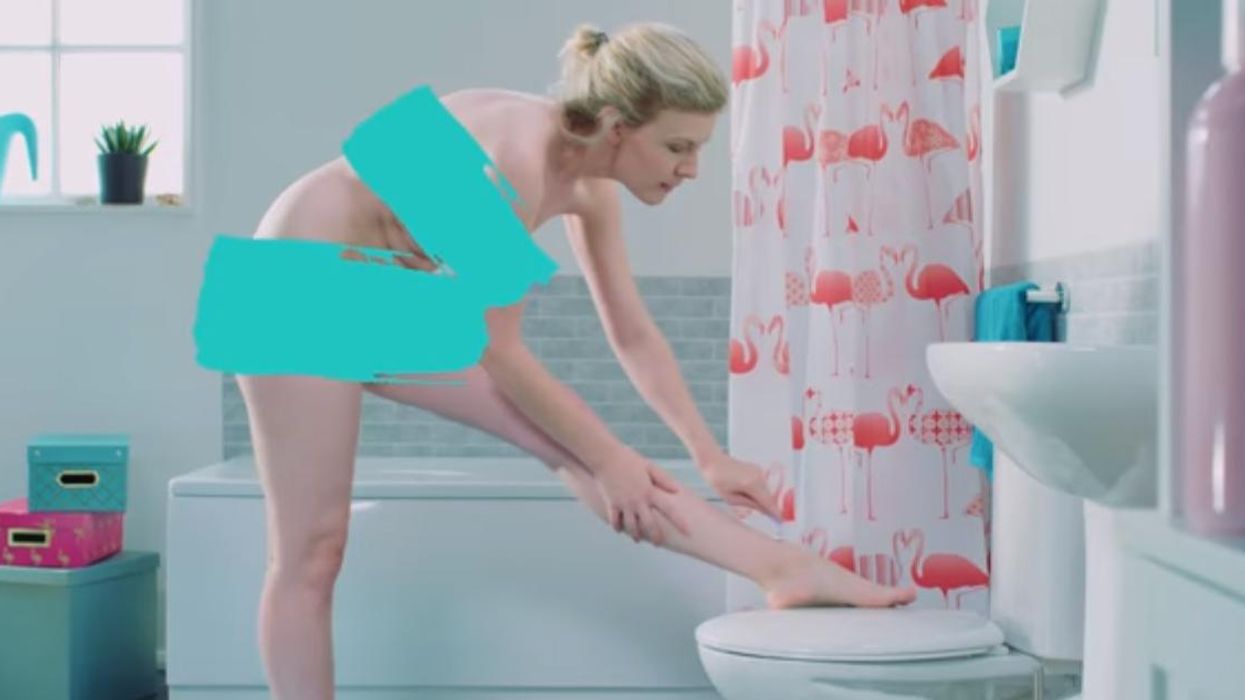 YouTube/Friction Free Shaving
Facebook has found itself at the centre of controversy after it allegedly banned a female shaving advert.
Whether shaving legs or armpits, sometimes you have to go to extreme lengths to get that perfect angle.
It's not exactly dignified, but you can't argue with results.
That's exactly the thought process that went into Friction Free Shaving's latest advert.
From either a female or male perspective, it's hard to see anything offensive or controversial in this otherwise lighthearted ad.
Yet, Facebook have allegedly classified it as being too "adult" due to the censored nudity in the video, which could be interpreted as sexual in nature.
This move has understandably disappointed Friction Free Shaving, with co-founder Briar Keen speaking out against the ban.
Design Taxi quote her as saying:
We wanted to move away from traditional and outdated women's shaving ads that are over-glamourised, sexualised and unrealistic.

We don't think that a woman shaving is anything to be ashamed of and find it sexist and deeply offensive that Facebook has banned our ad on these grounds.

We know a lot of women will agree with us, so we are calling on them to support us by watching our video in full at ffs.co.uk and sharing our story on their social media channels.
The company have since posted a response video on their Facebook page, asking people to comment why they should be allowed to see the video on the platform.
This isn't the first time that Facebook have banned an ad of this nature aimed at women.
Earlier this year, the social media giant reportedly banned a humorous bra advert from Berlei Australia, which showed the various struggles that women go through picking the right bra.
This was once again on the grounds of "pixilated nudity" which could cause "potential offence to the community."
Facebook does have a strict policy on nudity in ads on their site, which includes "depictions of people in explicit or suggestive positions."
You can read Facebook's full terms and conditions for adverts here.
HT Design Taxi