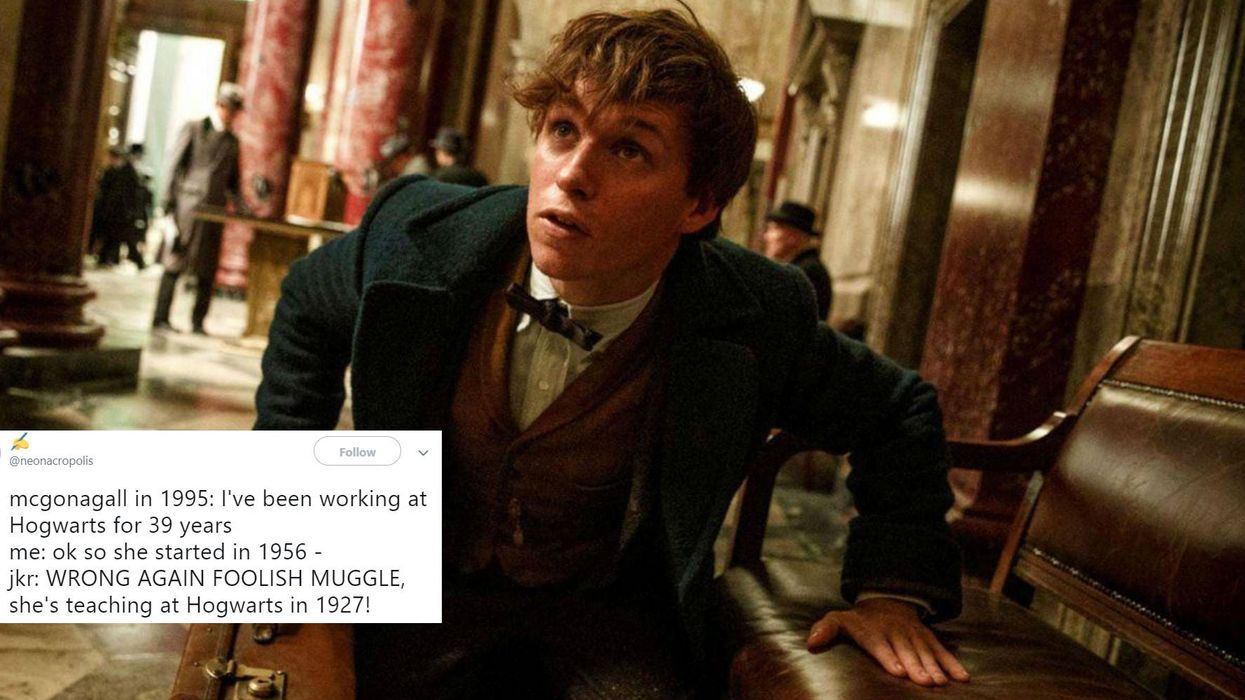 REX Features
Once again Fantastic Beasts: The Crimes of Grindelwald is in the public eye for all the wrong reasons.
Critics have been rather negative about the latest Harry Potter spin-off, mostly citing plot holes and a seemingly canonical oversight.
Minerva McGonagall briefly appears in the the film as a young-adult wizarding instructor at Hogwarts... in 1927.
The obvious problem there is that according to general Harry Potter lore, she wasn't even born yet.
Fantastic Beasts 2 takes place in 1927 and features a 20-something Minerva McGonagall teaching at Hogwarts. BUT acc… https://t.co/vnM4OkBZeL

— Rohita Kadambi (@Rohita Kadambi) 1542433399
Going off of information from the books and Pottermore, which is an online Mecca for all things Harry Potter, people have been quick to point this out.
Incidentally, Pottermore features original writing from creator J.K. Rowling which is generally recognised as official canon. That aside, in the original series Professor McGonagall first started teaching at Hogwarts in 1985, when she was 21 years old.
this TIME MAGAZINE DOT COM article that's trying confusedmathlady dumbledore I'm fjjfjfjfnf https://t.co/BkrwEJ8Qee

— miccaeli ✍️ (@miccaeli ✍️) 1542435684
People have tried to argue that this Minerva is actually Professor McGonagal's mother, but this is entirely wrong because they had different names. Minerva's mother is supposedly a woman named Isobel who never taught at Hogwarts.
Others see her appearance in the film as just an error, but a popular belief is that it's part of some big plan which will be revealed at a later date.
@blizzardnsummer @JoelleMonique @MattGoldberg @ajhan 1956 Dumbledore telling young McGonagall: "I need you to go ba… https://t.co/ejfJkHQUJw

— Laura ลอร'า 劳拉 (@Laura ลอร'า 劳拉) 1542397569
Whatever the reason is, J.K Rowling. who is rather prolific on Twitter, has yet to weigh in on this and clarify to her dismayed fans as to what's happening.