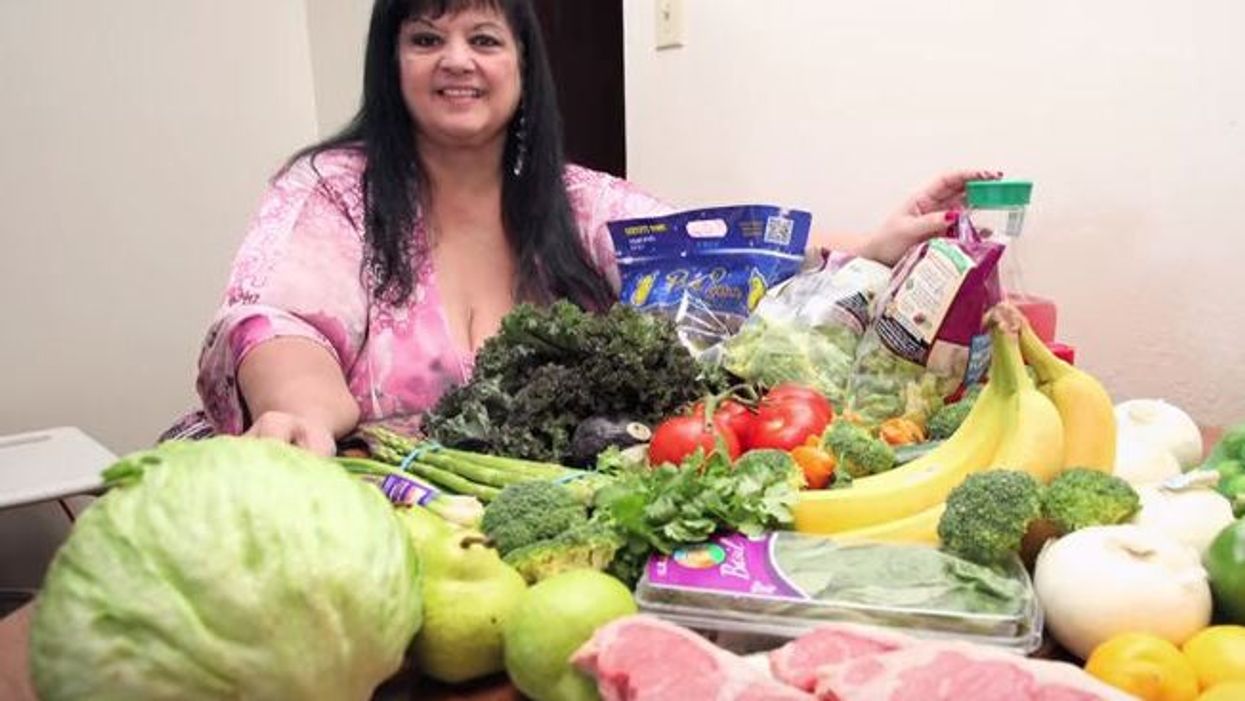 Barcroft Media
A woman who spent years deliberately gaining weight lost 16 stone after splitting with her "feeder" boyfriend.
Patty Sanchez went from 51.5 stone to 34 stone after breaking away from the encouragement of eating from her former boyfriend and online fans. She said that "90 per cent of their relationship revolved around eating".
Ms Sanchez from Nevada in the US used to consume up to 13,000 calories a day.
After breaking up with her partner, the mother-of-four decided to change her diet and lifestyle after becoming "tremendous" and feeling like she was "dying a slow death".
She told Barcroft Media: "The weight loss had a lot to do with my break up with my ex - I was being served every meal daily, and when we broke up I had to take care of myself".
Ms Sanchez and her boyfriend used to take part in the fetish "squashing", where she would literally squash her boyfriend with her body. Her ex-boyfriend also enlisted fans to pay to feed Ms Sanchez.
"I realised that the feeding relationship I was in and the squashing was benefiting others, but it wasn't for me."
With the help of her family, she has managed to lose around 238lbs after swapping her high-calorie diet for vegetables, salads and stir-fry.
At her heaviest, she would eat the following per day: "For breakfast I would eat biscuits and gravy, eggs over easy, fried potatoes, bacon, and orange juice.
"For lunch I would normally eat a good amount of fast food along with large sodas. For dinner I would have a four to five course meal of meat, potatoes, macaroni and cheese, rice, bread, and iced tea."
She said: "My lowest point in my life was when I was at my heaviest weight of 721lbs and couldn't walk three steps to the bathroom from my bed."