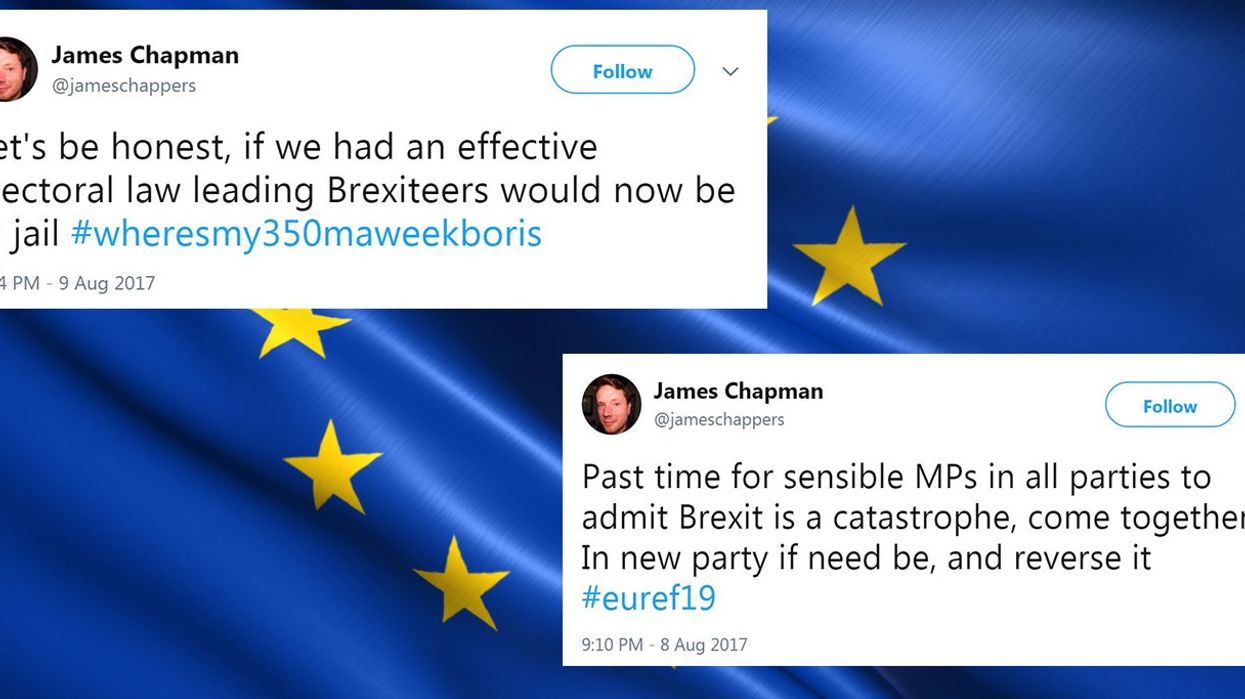 Getty Images/iStockphoto
Once upon a time, James Chapman was the Chief of Staff to Brexit Secretary David Davis.
The former political editor of the Daily Mail was also Director of Communications at HM Treasury in 2015, when George Osborne was still the Chancellor.
However, his position dramatically altered when Britain voted to leave the European Union on 23 June, 2016.
Chapman then begun working for Davis as he prepared his negotiations for Brexit, but left after the 2017 general election.
Since leaving the government Chapman hasn't shied away from criticising many of his former colleagues on Twitter, and often claims that Brexit will be a disaster.
It all began on Thursday, when he sent this tweet, stating that Brexit should be prevented at all costs and reached out to several pro-EU MPs.
He also aimed a critique at journalists who supported the idea of Brexit in their newspapers.
His tweets to Conservative politicians have been the most telling, highlighting the many uncertainties surrounding Brexit.
He also warned of the many harsh consequences that could occur, when questioned by outspoken journalist Julia Hartley-Brewer.
Perhaps his most shocking tweet was this one where he claims the likes of Boris Johnson and Michael Gove should be in prison.
Chapman has also lambasted Jacob Rees-Mogg, who is believed to be a favourite to replace Theresa May as leader of the Conservative party.
He's even admitted that he'd prefer to see Jeremy Corbyn as Prime Minister than some Tory MPs.
Chapman's tweets have proved divisive but he has received some plaudits from journalists and the Conservative MEP Charles Tannock.