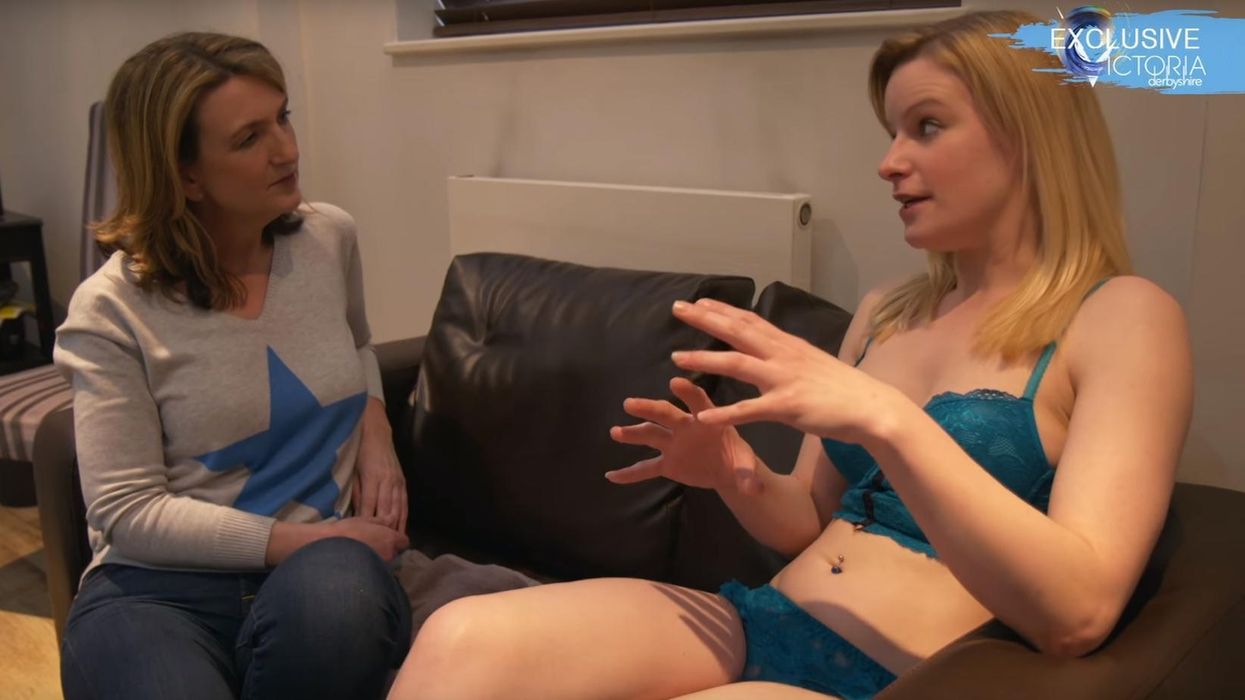 BBC/Victoria Derbyshire
A British marine biology student has discussed her experiences of using sex work to pay off her £20,000 student debts.
Filmed for a segment in BBC's Victoria Derbyshire, the young woman – who chose only to disclose her first name, Louise – spoke of the stigma surrounding sex work and detailed her desire to challenge it.
She highlights the harmful stereotype that sex workers are always either forced, coerced or trafficked into their work, stating clearly that she is a sex worker by choice:
I'm just here as a normal person who wants to make money, secure a future for myself and do this kind of work because I choose to.
However, a recent crackdown on the rights of sex workers has created a nasty rhetoric which could threaten workers like Louise. Last week, President Trump introduced FOSTA, a series of bills designed to stamp out illegal online sex trafficking. But one crucial detail now makes it possible for websites like Craigslist and Reddit to be persecuted if they are found hosting sex ads – even if those ads are consensual and unrelated to trafficking.
This new change is important largely because many women across the world use sex work as a lifeline; this fact was recently highlighted by global megastar Cardi B, who revealed that stripping earned her enough money to safely flee an abusive relationship. As INTO highlighted, this law will also disproportionately affect transgender women and other marginalised communities.
Although US-specific, landmark bills like these impact the wider global conversation and advocate a shift towards blanket, morality-based legislation. In reality, the answers aren't always clear-cut; now, workers who could once rely on the internet as a screening tool of sorts, may be forced onto the streets, where their risks of being subjected to physical violence are hugely increased.
There are alternatives, namely illegal or pop-up brothels, which are fashioned in rental flats or Airbnbs. Louise works in one of these makeshift hubs of sex worker activity, meeting and satisfying her clients in a London flat owned by a man known only as Karl. He reiterated the fact that these brothels often operate safely and consensually:
We don't allow drugs, no underage girls. We check everyone's passports. If we've got any doubts that they're not there under their own free will, we will call the police.
Speaking after the programme, Metroreports that senior police officer Dan Vajzovic said some brothels were allowed to stay open as long as its workers were safe. He states candidly that prosecution isn't always the best solution, although the law's official standpoint is that two or more prostitutes working from the same indoor premises could be shut down.
The legality of brothels is currently under review; earlier this year, the Home Office launched a 12-month study which could see them legalised.