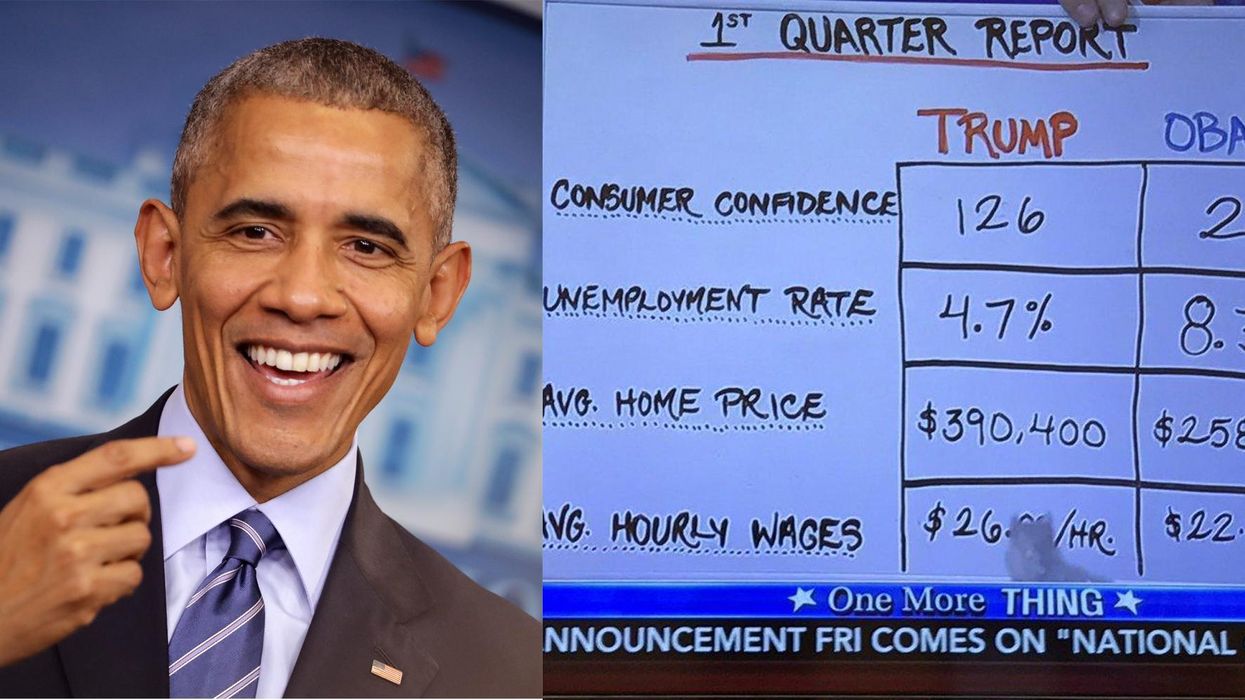 Chip Somodevilla/Getty Images / FOX
Economics is a tricky subject, lots of people struggle to understand it properly.
If you're the host of a network TV show - you should probably make sure you understand the figures before you start talking them through.
On Fox and Friends on Friday (try saying that 6 times quickly), co-host Eric Bolling shared a 'report card' that appeared to show Trump's economic policy prowess.
On the left, Trump shows high numbers in 'consumer confidence,' a low unemployment rate, and a slight increase on the average hourly wage.
Good for Trump and an egg on Former President Obama's face right?
Except, it didn't actually slate Obama's economic performance, it showed Trump had likely inherited a strong economy.
What Fox News seemed to miss is that the board is actually an endorsement of Obama's presidency - showing more about George's Bush's final term as President than comparing Obama than Trump.
Obama took office in the midst of housing crisis, in the worst recession since the Great Depression - but in eight years he transformed the US into an economy with higher wages, higher consumer confidence and lower unemployment.
If anything, the board shows just how great the economic recovery was under Obama.
And people noticed:
Trump said he inherited a mess - he didn't.
Sorry to break it to you Donald but you can't transform an economy in 3 months.