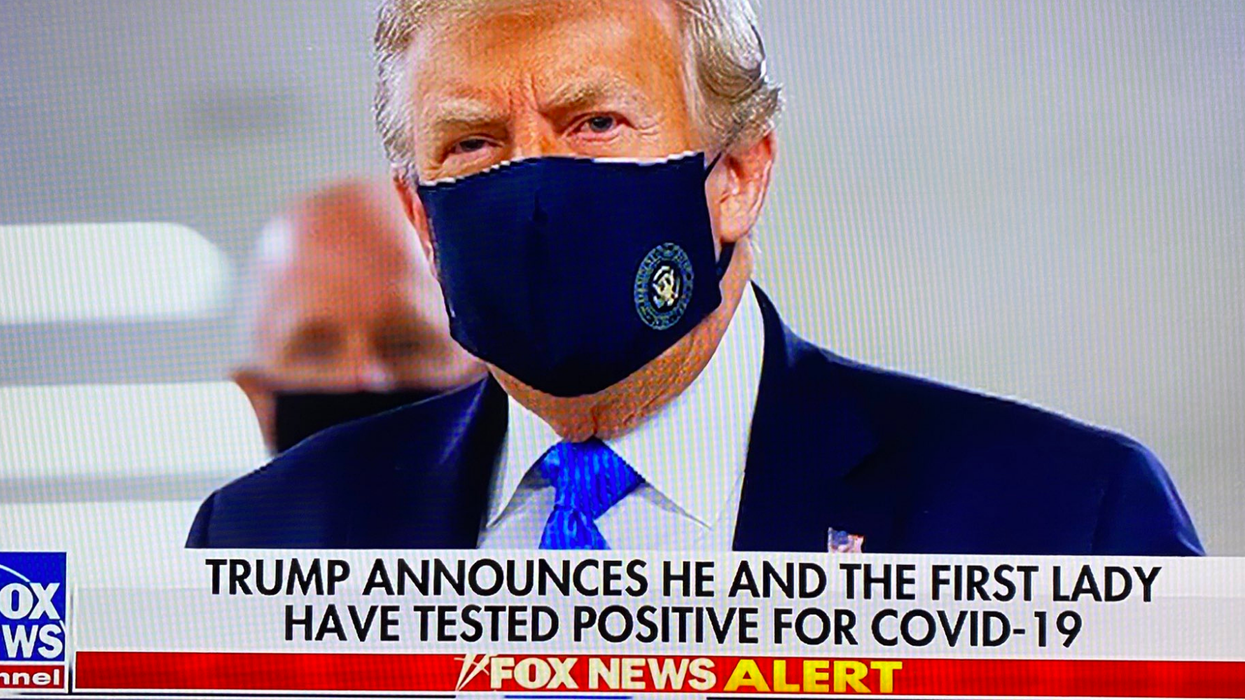 Twitter/@RobertMackey
The world is grappling with the news that Trump has tested positive for Covid-19.
It also turns out there's very different ways to cover the news.
After the conservative-leaning Fox News repeatedly expressed scepticism over the coronavirus pandemic, the network is facing backlash over how it's covering Trump's diagnosis.
Fox News aired a breaking news story which featured images of the president wearing a mask.
People quickly complained that this suggests Trump has been wearing a mask frequently (which is not the case), and implied that wearing one doesn't prevent contracting the coronavirus.
The use of this particular image is especially puzzling considering that Trump is rarely seen wearing a mask, meaning that you would have to go out of your way to find a photo of the president wearing a mask, never mind the three that they used.
The president was only seen wearing one for the first time in July, just three months ago, when cases were already rapidly rising in the US.
Trump has notoriously failed to offer a proper stance on wearing a mask, despite advice that wearing one would protect others from the virus.
His attempts to express an opinion on masks continued even as recently as July:
We have urged Americans to wear masks, and I emphasised this is a patriotic thing to do. Maybe they're great, and maybe they're just good. Maybe they're not so good.
It really shouldn't need to be said, but Trump testing positive does not have any bearing on the effectiveness of a mask..
This cannot be stressed enough: please wear a mask.