Chris Heininge
Chris Heininge builds houses for a living, but his latest venture is quite whimsical.
Heininge, based in Aurora, Oregon, builds Accessory Dwelling Units (ADUs). These are properties that can exist within the zoning of another property.
Some ADUs are converted garages, others are stand alone Tiny Houses like those made Heininge.
One of the benefits of an ADU is creating a source of revenue from rent.
Here's the inside, you'll be astounded by how much you can get into a small space without it feeling cramped (or by purchasing a TARDIS).
Living Room
Picture:
The sofa pulls out to a queen size bed!
Picture:
Kitchen - room for parties!
Picture:
Picture:
Bedroom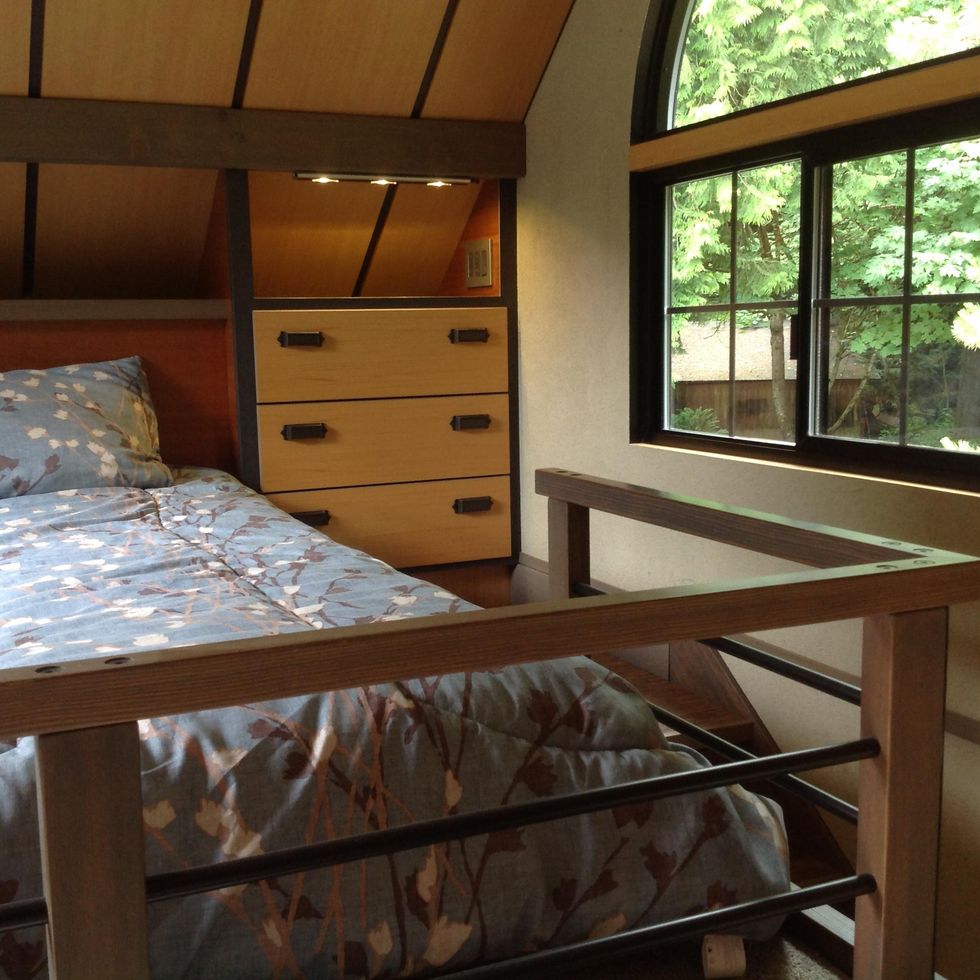 Picture: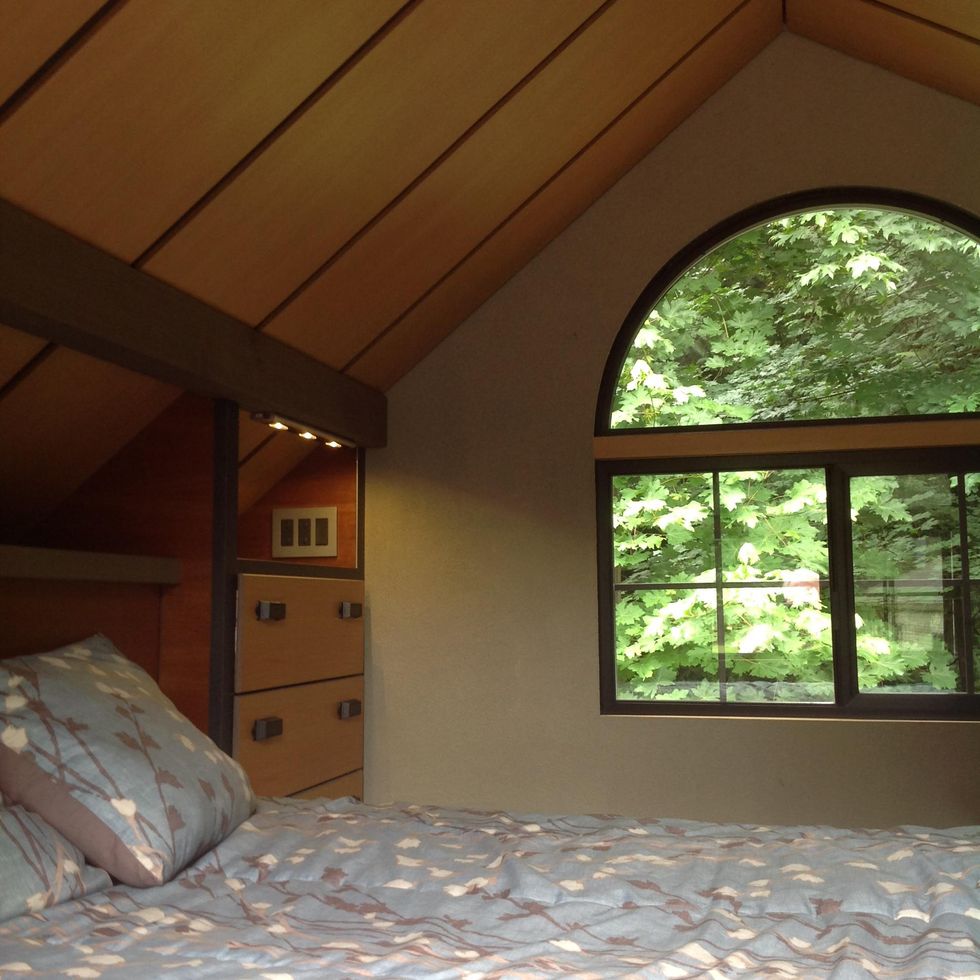 Picture:
The roof is 7ft high at its tallest point, which is greater than some people's flats.
Bathroom
Picture:
Picture:
Speaking to indy100, Heininge explained how he got into building ADUs.
I think the seeds of this idea were planted in the years I took building seriously, at 16 and 17 years old. I started building luxury homes with my parents and brothers at age 10 or 11. I thought my dad was amazing and could do anything!
In part the design is based on houses in Japan, which Heininge saw while on missionary work in east Asia.
As far as the Japanese influence, the interior stucco walls in our Tiny House are 100 per cent traditional Japanese-style, which probably dates back hundreds of years. The cabinets and especially the panel doors are also Japanese. The stairs, called 'kaidan dansu', is a totally Japanese concept, except theirs are traditionally steeper!
Images sent to indy100 by Heininge reveal more of how the tiny house fits together.
Picture:
And it's transportable!
Picture:
To find out more about ADUs visit Heininge's website here.