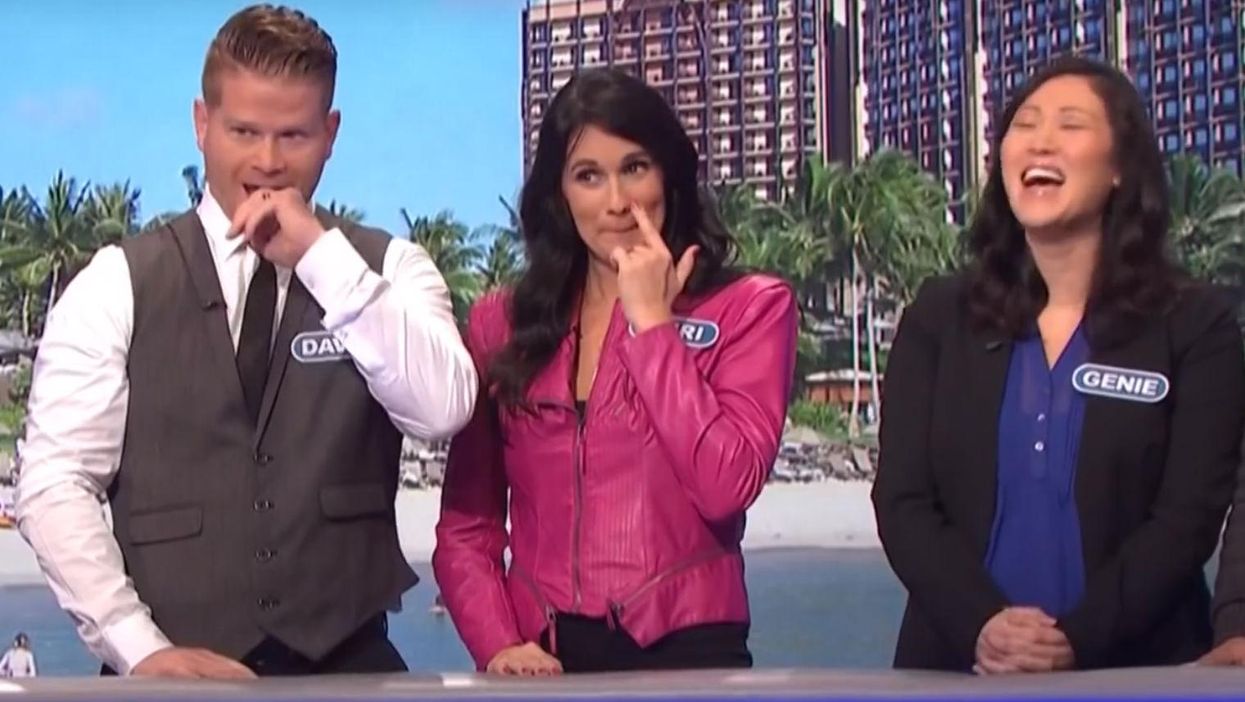 An American man won a trip to Venice and thought he was going to the country of Paris.
Yes. Really.
The contestant, known as David, recently appeared on US television show Wheel of Fortune alongside his wife, Keri. The scene has cropped on YouTube, where it's been cringe-viewed thousands of times.
Together, the couple scooped $60,432 (£41,949) and a holiday package to the beautiful city of Venice.
In the clip, before David and Keri are awarded their 'Trip Puzzle' prize of a trip to Venice, with its winding canal ways and elegant, historic charm, Pat the host tests David on his geography.
'What country do you think we're sending you to?' he asks.
David responds, somewhat hesitantly, 'Paris!'
It prompts a sprinkling of laughter, while his wife edges away, looking down in apparent embarrassment.
Realising his error, David moves to correct himself, this time shouting, 'France!'
Much amusement ensues. Rightly so. It's a monumental blunder.
Still, David and Keri still get their amazing trip to Italy, and while we sit here laughing at David's lack of geography skills, he's probably sitting on a gondola knocking back wine and eating pasta.