Getty Images/Twitter/Screengrab
Adopting a cat, or two, is a big and exciting commitment for anyone.
Alex Andreou, a writer, actor and singer, had hoped to welcome a new pair of cats into his life after replying to an advert on Gumtree.
The ad was looking for a person to re-home two cats but after Alex's offer was accepted he was told that he couldn't have them.
As he was travelling on the bus, from Bermondsey to Hackney (London), to retrieve his new feline friends the owner allegedly rejected him purely on the basis that he was gay.
This would upset anyone, and Alex was no different.
However, there would be a twist to the tale, as one of Alex's friends agreed to pick up the cats for him.
Cue the euphoria.
Unfortunately, it wasn't meant to be - as the cat owner once again rejected them - allegedly on the basis this time that she hadn't seen the new home that they were going to.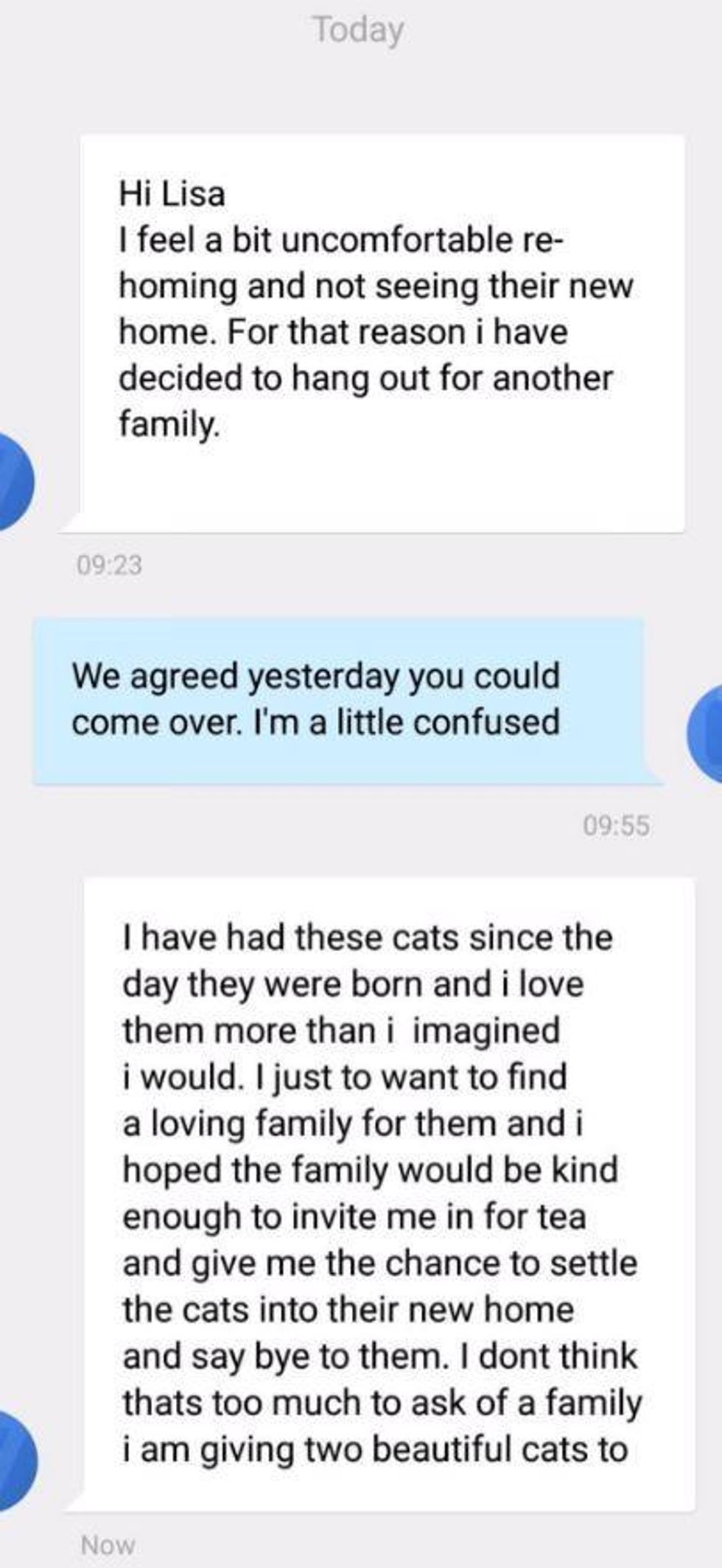 Picture: Twitter/ Screengrab
This raised Alex's suspicions further, and he began to do some research into the actual existence of the cats.
It turns out that the advert was very shady indeed.
Not only had the owner consistently rejected previous offers, the photo of the cats, according to Alex, wasn't even real.
Picture: Twitter/ Screengrab
Upon sharing his discovery, Alex immediately received a response.
While all this was happening, people began to question Alex's story.
Alex's story soon went viral and he was quickly inundated with people offering him cats.
Eventually he ended up with two which he christened with very appropriate names.
Alex has received heaps of praise and support for sharing the story online, which included messages from politicians, celebrities and journalists.
HT Twitter Evening Standard Daily Mail
More: The countries with the biggest cat obsessions in the world