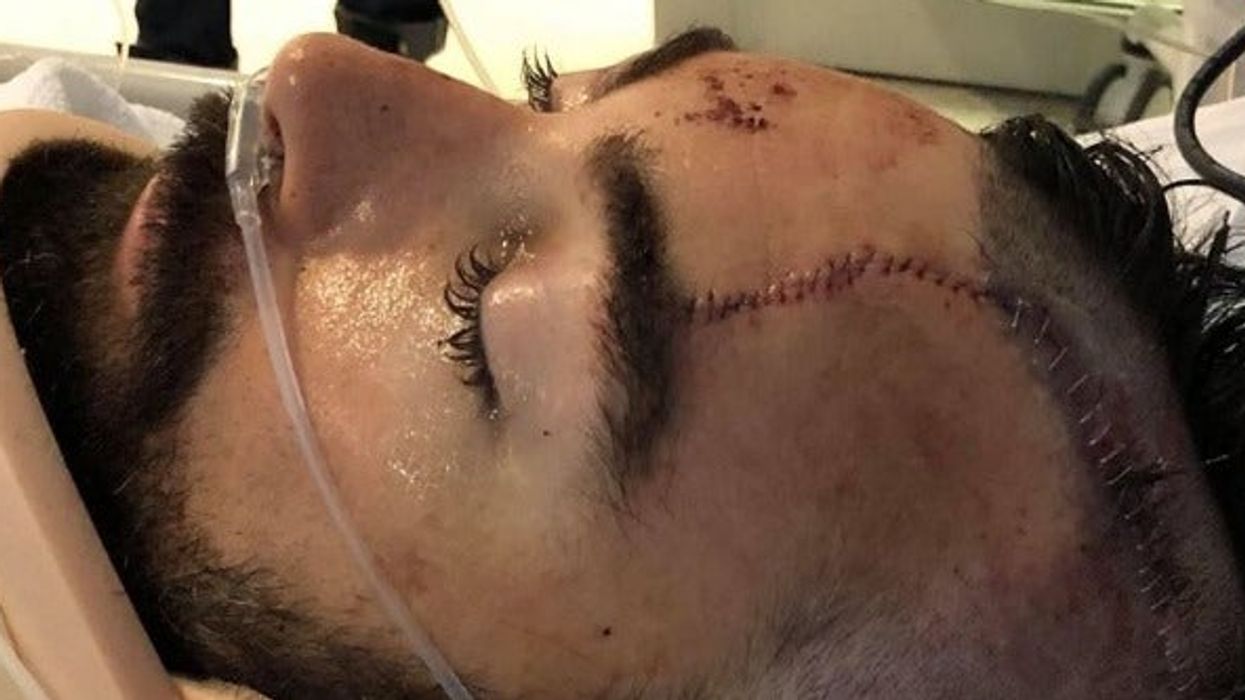 Go Fund Me
A crowdfunding campaign has been launched to help a dad who was badly injured after saving his song from falling of a balcony.
Brad Lewis was with his son, Oscar, at a friends house in Sydney, Australia, earlier this month. The accident occurred when Brad tried to chase a toy bullet from a Nerf gun which had gone on to the balcony.
Oscar then chased the toy but he slipped and lost his footing. However, Brad miraculously managed to grab Oscar yet his momentum caused them to both fall four meters to the ground below.
Fortunately, Oscar landed onto of Brad and suffered a concussion, bruised brain, shock and a few other minor injuries, but has been released from hospital.
Unfortunately, 42-year-old Brad was left with severe head injuries, having suffered a concussion, a fractured skull, a fractured C6 vertebrae and bruising to the brain.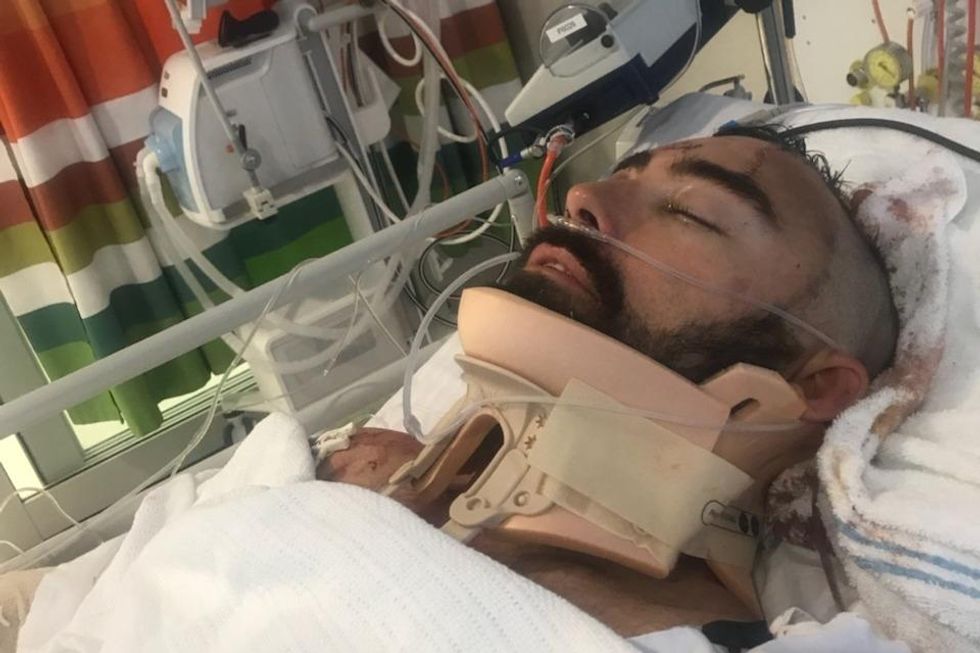 Picture: Go Fund Me
Although he has regained consciousness, he is let to be released from hospital with doctors saying that he is lucky to still be alive. He is now facing the possibility of a 6-12 month recovery or more.
Due to the injury his wife, Suz, has been forced to leave her job to take care of the family, but will still have to pay for bills, the mortgage and travel costs for her and their two boys.
When Brad is eventually discharged from hospital, their family home will require extra work to accommodate him as well as assistance, childcare and ongoing travel costs.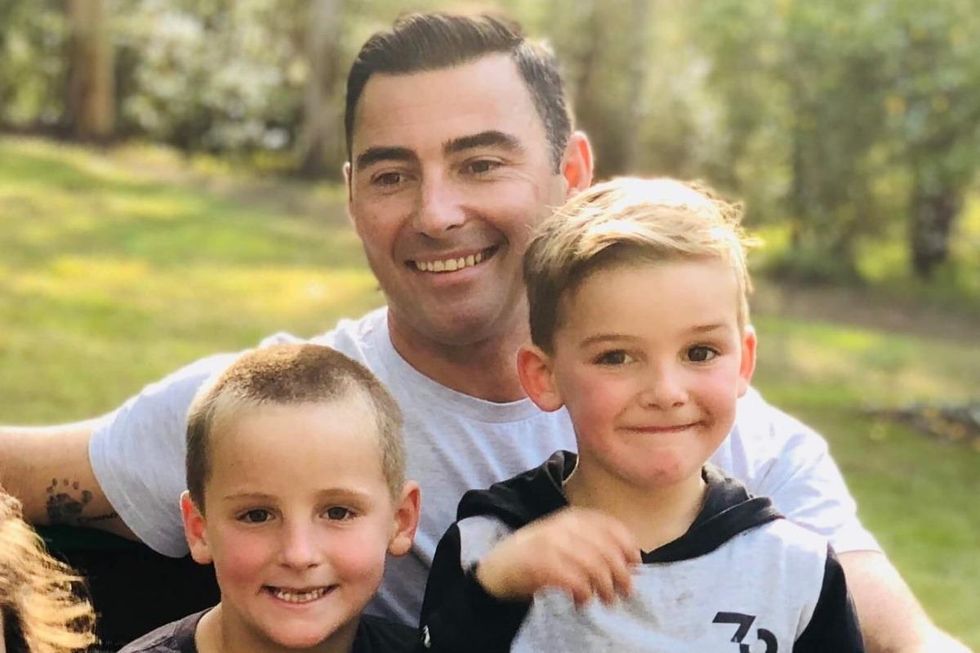 Picture: Go Fund Me
To help them deal with these additional and unforeseen problems, friends of the family have set up a Go Fund Me page to raise $150,000 to cover as many costs as possible for the period of 12 months.
At the time of writing, the campaign, which was launched six days ago, has received $50,020.
Annie Kendall who set up the campaign wrote on the page:
The last thing the Lewis family needs right now is financial stress.  We are looking to raise $150,000 to cover as many of these costs as possible for a period of 12 months. 

Let's all dig deep and support Suz, the boys, and their heroic dad in their time of need. The sooner the better.   

Thank you so much for your kindness in advance. Brad -- we're all wishing you a healthy, speedy and full recovery as soon as possible.
HT Daily Record