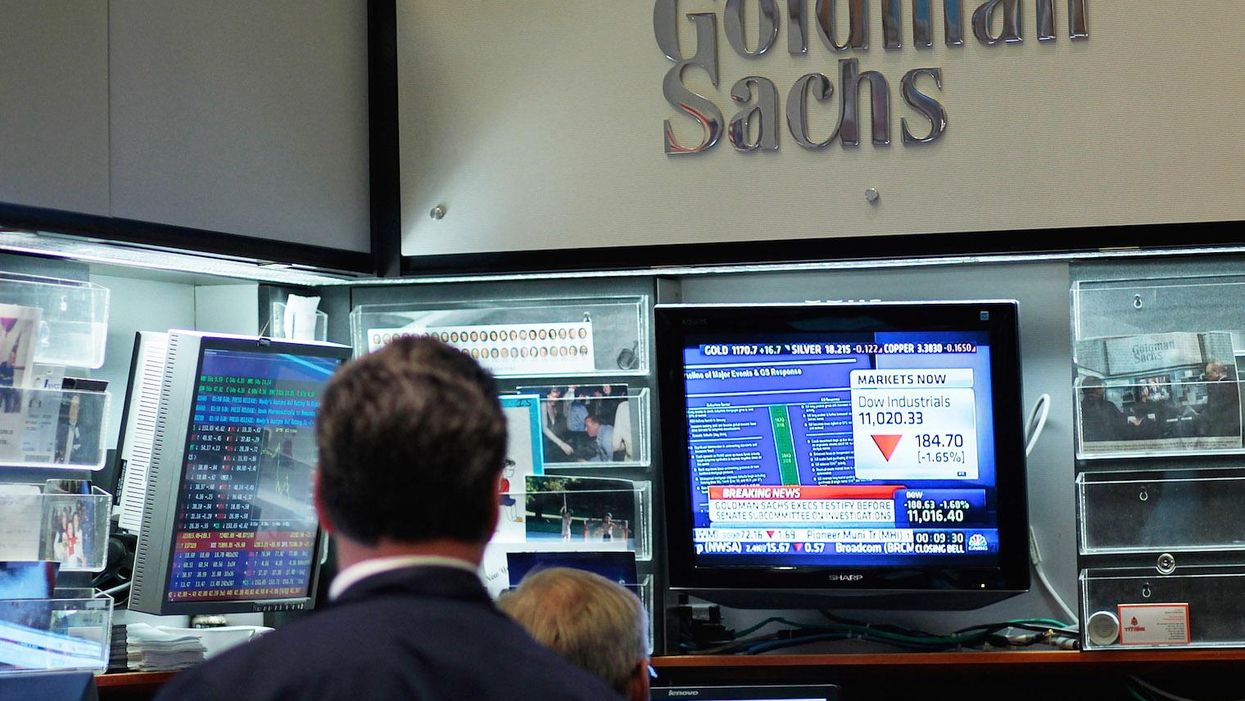 Global investment bank Goldman Sachs has said in a memo that they may have to start asking broader questions "about the efficacy of capitalism".
A new internal note Bloomberg Business says is from an internal Goldman Sachs Group analyst's report has been looking at arguments why their corporate profit margins seem to go through cycles, reaching dizzying peaks before crashing again.
At the present, profit margins are higher compared to levels for the past 25 years, mirroring levels that existed prior to the 2008 financial crisis and the dot-com bubble of the 90s.
As Bloomberg reports in greater depth, while Goldman Sachs analysts say they've taken steps such as industry consolidation and cost reduction to boost profits, they remain convinced that the market will eventually drive profits back down again.
The analysis reads:
We are always wary of guiding for mean reversion. But, if we are wrong and high margins manage to endure for the next few years (particularly when global demand growth is below trend), there are broader questions to be asked about the efficacy of capitalism.
Bloomberg perhaps put it best in their write-up of the analysis:
Needless to say, it's not every day you see a major investment bank say it might have to start asking broader questions about capitalism itself.