Earlier this week indy100 reported the unfortunate incident in which a white woman called the police on a black father who was cheering on his son at a soccer game.
Critics of the woman nicknamed her 'Golfcart Gail', and people took to the internet to call her out for what many are seeing as racial profiling.
Gerard Jones broke down in tears during an interview after he recounted sheriff's deputies were called on him by a golf cart-riding white female soccer official - all because he had been shouting instructions to his son during a Florida youth game.
He says the incident in Ponte Vedre has made him consider what would have happened if he hadn't voluntarily left.
He told WJXX-TV:
Anything could have escalated - me going to jail, my kid seeing me like that.
Jones, an auctioneer, said he doesn't understand why it happened.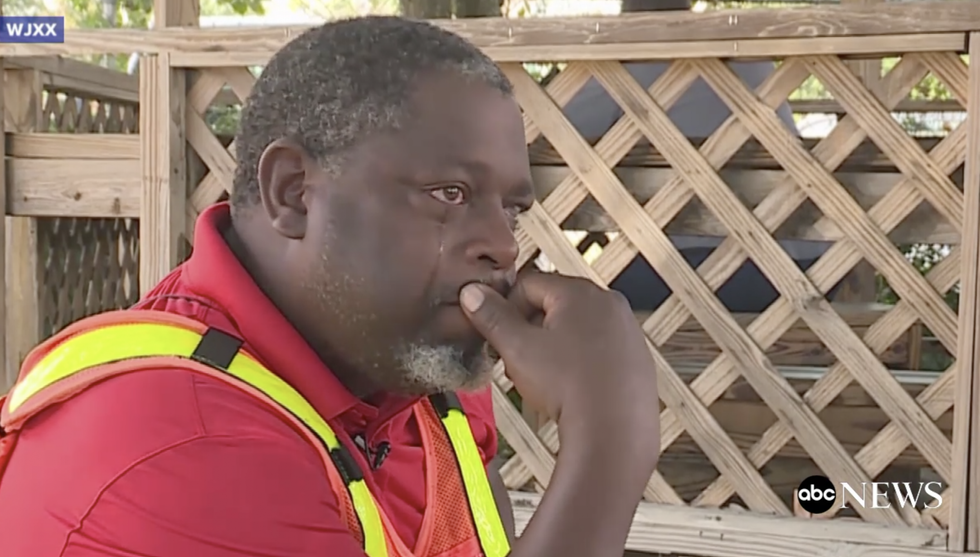 /Gerard Jones pictured
I'm working hard every day. Do everything right. Love everybody. And my son, he's like "Hey, I just don't understand it." I don't understand it. Something has to be done. What can be done? I don't know, but it's just too much.
He added: "I spoke with my son. It is too much, when will it end?"

Gary Eason, the president of Ponte Vedra Athletics Association, said the incident had been "sensantionalised:"
[The field marshal called the deputies] as a result of a culmination of several immediate prior incidents. It was an unfortunate incident and I am sorry it happened, but our team acted appropriately to protect the children, consistent with out organisational mission.
When asked if he deserved an apology, Jones responded: "Definitely."