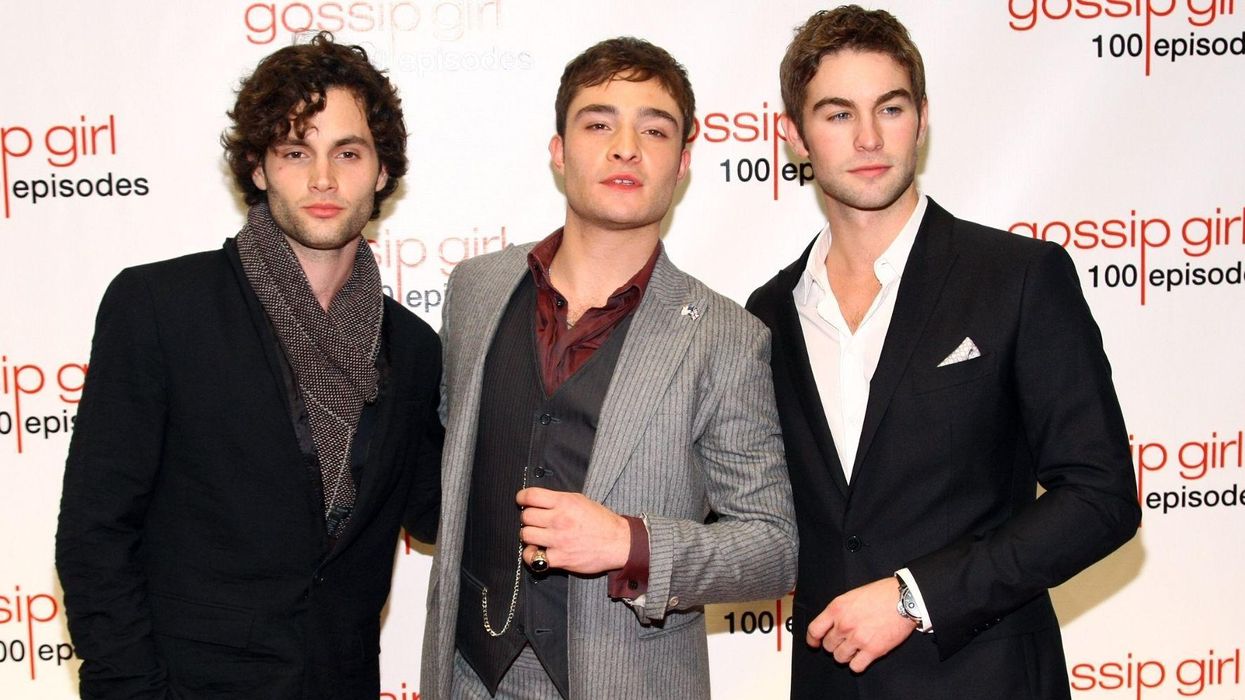 Getty
Spotted: the cast of the upcoming Gossip Girl reboot on the steps of the Metropolitan Museum of Art.
In a clear homage to the original series – where the 'Met steps' featured prominently – paparazzi photos captured the new cast in what appeared to be a lunch scene.
Fans were thrilled, especially after the premiere of the show was delayed until 2021 due to coronavirus restrictions – but it seems everything is now back in action. While no one can forget Blair Waldorf's infamous headbands and Chuck Bass's limo, people were ready to give the new teens a chance – calling the pics 'iconic'.
The new photos also made people feel nostalgic for their obsessive-watching of the original series… or in other words, they felt very old.
"Gossip girl reboot? does this make anyone else feel ancient!?!" One Twitter user said. "Wow I feel mad old," another said in response to the photos.
Even Chase Crawford, who played heartthrob Nate Archibald in the original show, was a bit shocked by the news.
Back in 2019, he said, "When I heard about it, it just made me feel old, you know? My birthday was last week, I heard it, I was like, 'Oh my God, they're already remaking our show.' So that's a lot of fun."
The new version will apparently be an HBO re-imagining of the popular drama – which ran on The CW from 2007 to 2012 – about outrageously wealthy teens living dramatic lives in New York City.
While none of the original cast is set to reprise their roles (sad) the update will be led by the team of writers behind the original series.
It seems the show is trying to appeal to a younger and more diverse audience – a turn around from the original's almost all-white cast.
"There was not a lot of representation the first time around on the show," writer Joshua Safran said at the Vulture Festival last year. "So, this time around the leads are nonwhite. There's a lot of queer content on this show. It is very much dealing with the way the world looks now, where wealth and privilege come from, and how you handle that. The thing I can't say is there is a twist, and that all relates to the twist."
We know Upper East Siders love a good twist, but we'll all have to wait until 2021 to find out.
Until then, xoxo...