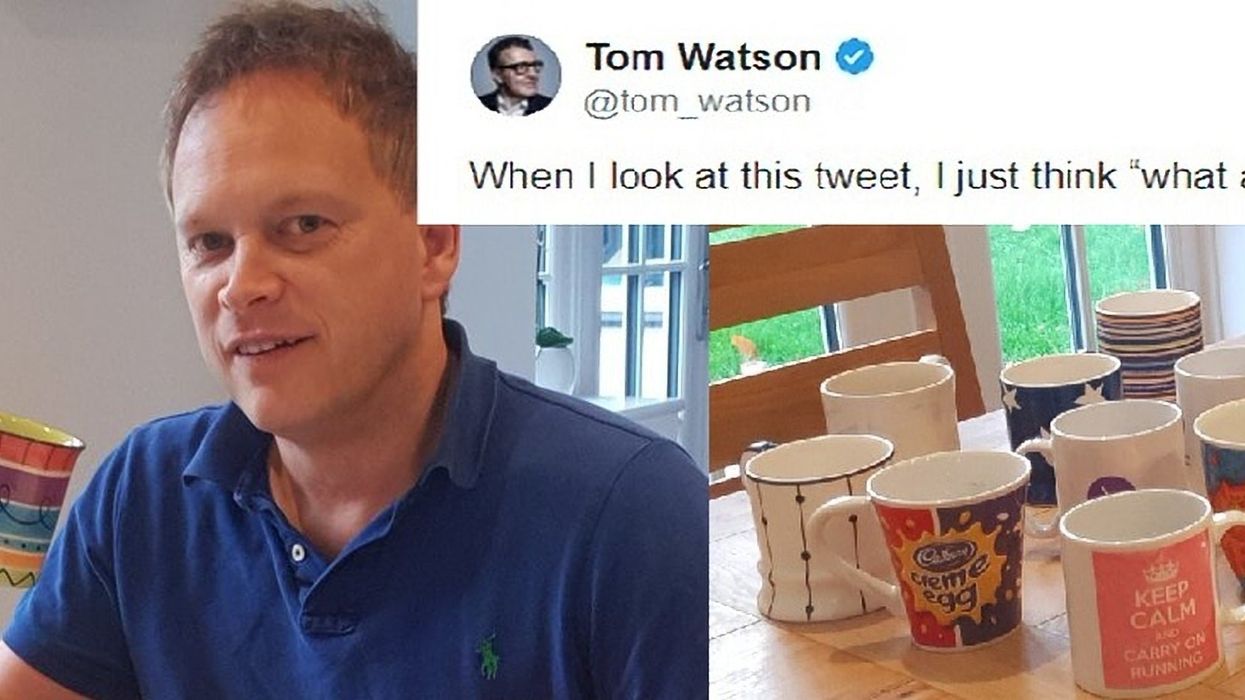 Twitter
So far, the biggest side effect of Brexit seems to be politicians taking to social media to post all kinds of bizarre things.
In the wake of a dramatic week in Westminster, with prime minister Theresa May's future uncertain amid struggles with the EU Withdrawal agreement that she negotiated, MPs have been expressing themselves in outlandish ways on Twitter.
Tory MP and former Conservative Party Chairman Grant Shapps has posted a damning critique of May's deal on Twitter. But it's not his political viewpoint that's causing a stir.
Shapps posted a bizarre tweet of him reading the 585 page document. Referencing the coffee he'd been drinking, he posed with 10 clean mugs which look as though they're empty.
Apparently, Shapps claims there's so many mugs on display because his dishwasher is broken.
Naturally, people have wasted no time in roasting Shapps for his tweet, pouring over every detail of the bizarre, staged photograph.
Perhaps Mr Shapps would like some ice for that burn?