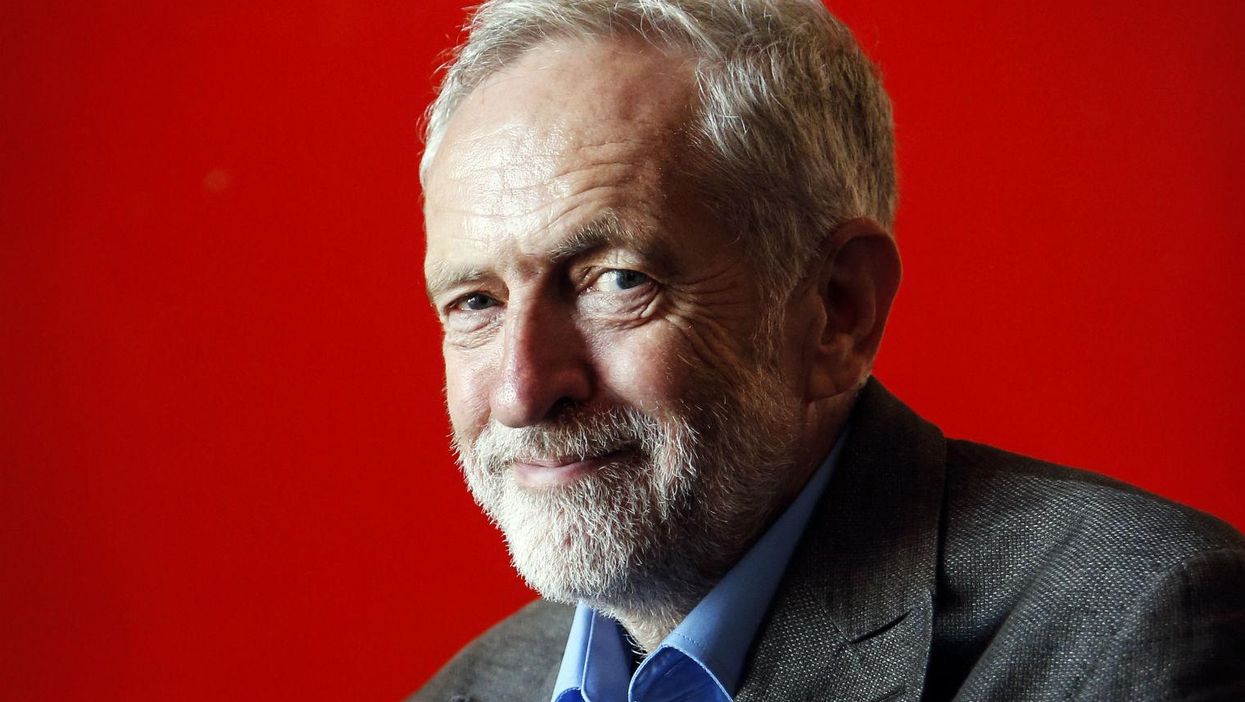 Following Jeremy Corbyn's improbable rise to become the leading candidate in Labour's leadership election race, there's panic in the party's centre-ground.
Former leaders, communications advisers and sympathetic journalists alike have been urging members to vote for "ABC" (Anyone But Corbyn), claiming his policies are not credible and that he could lead Labour "over the cliff" into long-term obscurity.
Nevertheless, his grassroots support appears to be growing relentlessly, with hundreds turning up at his rallies and discussions on social media become more and more heated.
As an antidote to our colleague John Rentoul posting "16 reasons not to vote for Jeremy Corbyn", we present 16 reasons to vote for him.
1. Thirty-five economists have backed his policies as "sensible"
Despite all the negative warnings about "Corbynomics", 35 economists from some of Britain's leading universities signed an open letter this month which credited Corbyn with "stimulating serious discussion of crucial issues such as the role of the public sector in investment, management of debt and money, and how to tackle inequality".
2. The majority of people agree with his policy of renationalising the railways
Putting railways back into public hands has cross-party support. Even Conservative voters are evenly divided on the issue - 42 per cent back renationalising the railways and 42 per cent oppose it. Corbyn has promised renationalisation as one of his first policies if he is elected.
3. He is a staunch believer in democracy
At a time when the unelected House of Lords is the second biggest legislature in the world - behind only the Chinese national people's congress - and trust in politicans is at an all-time low, Corbyn represents something different.
In rarely-seen footage re-broadcast by the BBC's Newsnight on Tuesday, a fresh-faced Corbyn can be seen fighting back against claims by a Tory MP that he is scruffy:
It's not a fashion parade, it's not a gentleman's club, it's not a banker's institute; it's a place where the people are represented.
He then goes on to confirm that the jumper he is wearing was made by his mum, and explains why so many people feel alienated by politics:
Late at night here it's quite disgusting, after the dinners are over and the division bell rings for 10pm, fleets of limousines draw up and out get large Tory MPs with even larger stomachs wearing dinner jackets, and they stride in to vote.
Watch the full clip below:
4. Tony Blair, Gordon Brown, Peter Mandelson, Alastair Campbell and David Miliband don't want him to be leader
Former leaders, MPs and communications advisers of the New Labour-era have all been outspoken in their opposition to Corbyn - reason enough for many to side with him.
5. People think he's admirable
A recent YouGov poll showed that 48 per cent of Britons thought Jeremy Corbyn was more worthy of their admiration than most politicians.
Those findings dovetail with findings that showed 74 per cent of the public think that "politics has become more about just getting elected than fighting for a vision" and thought that was a bad thing. Only four per cent agreed with the statement and thought it was a good thing.
6. He is against personal attacks
Despite all the "mud-slinging" going on in the Labour leadership race, and in politics in general, Corbyn has refused to resort to personal attacks (although sometimes that message is lost on his supporters).
After being told that Tony Blair warned a Corbyn victory could lead Labour "over the cliff's edge", the man himself responded: "We're the one putting forward ideas, so I don't do personal, I don't do reaction, I don't do abuse."
7. His progressive tax policies chime with the public
Corbyn supports bringing back a 50 per cent rate of tax for those earning more than £150,000 and has said he would go higher in order to raise more money. A YouGov poll found that 56 per cent of voters support a 75 per cent rate of tax for those earning over £1m, with only 31 per cent opposed.
8. The two biggest unions in Britain support him
Unite the Union and Unison, which represent more than 2.5m workers across the country, have both endorsed Corbyn as the next Labour leader.
9. He wants to crack down on tax evasion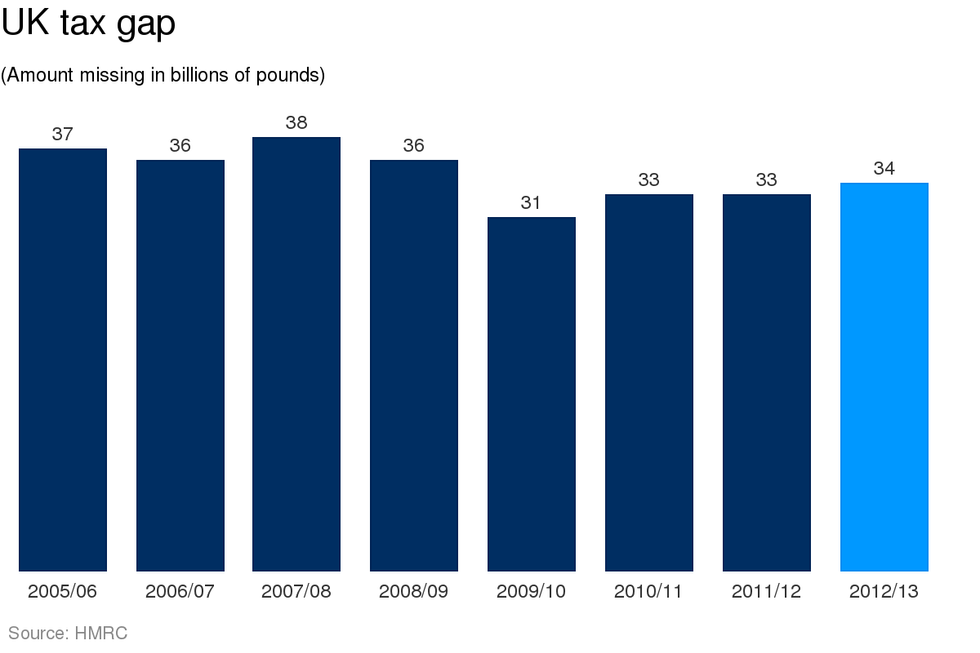 Corbyn has promised that he will crack down on tax avoidance and tax evasion should he be elected.
HMRC figures show that the estimated "tax gap" - the difference between what is due in tax and what is actually paid - is 6.8 per cent of the total due, or about £34bn for the latest year with available data.
10. He tackled Margaret Thatcher over homelessness in Britain in 1990
In one of his first televised appearances at PMQs, Corbyn attacked the then-prime minister Margaret Thatcher over her government's record on homelessness in Britain. Twenty-five years later and the problem of homelessness in Britain is still a pressing issue. Under the Conservative-led coalition government, the number of people sleeping rough in England rose from 1,768 in 2010 to 2,744 last year.
11. He opposes nuclear weapons and so do the public
A long-time supporter of the Stop the War Coalition, Corbyn opposes the £100bn renewal of Britain's Trident nuclear missile system. A recent ComRes poll also showed that 64 per cent of Britons wanted to see an international agreement on banning nuclear weapons.
12. He was the lowest expenses-claiming MP
In the fallout of the expenses scandal in 2010, a study of MP expenses between May and August of that year - the first period after the system was overhauled - found that Corbyn was the MP who claimed the least (out of all MPs who had made claims).
He explained to the Islington Gazette at the time: "I am a parsimonious MP. I think we should claim what we need to run our offices and pay our staff but be careful because it's obviously public money."
13. His success could lead to a more balanced parliament
Labour led by Jeremy Corbyn, to the left of New Labour, could see a return to a balanced political field in parliament as opposed to the Thatcherite consensus we've been lumbered with for decades. As Mary Dejevsky wrote in the Guardian last month: "A return to more left-wingery for Labour could create more ideological space for the Liberal Democrats and foster a stronger electoral identity for both parties."
14. His policy on tuition fees
Corbyn has announced a £10bn plan to scrap university tuition fees, funded through a rise in national insurance and corporation tax - a position supported by a large percentage of the public.
15. He didn't study PPE at Oxford
Unlike many of the leading politicians - David Cameron, George Osborne, Ed Miliband, Yvette Cooper etc etc - Corbyn didn't study Politics, Philosophy and Economics at Oxford University - a subject accused of creating a "robotic governing class", or go to Cambridge like Andy Burnham and Liz Kendall.
Instead, he briefly studied at North London Polytechnic before working as a union official and working his way up through the local council.
16. He wants everyone in Britain to have a garden
Corbyn, who tends an allotment in East Finchley, north London, told the Independent on Sunday's political correspondent Jane Merrick in an interview earlier this month that "anyone who wants to be a beekeeper should be a beekeeper":
To give everyone a house and garden is very difficult in urban areas. But we can achieve something, and I've been involved with converting ground-floor car-parking spaces to growing areas on council estates in my area, giving people access to small growing areas. Children growing potatoes and tomatoes in their own soil is something they never forget.