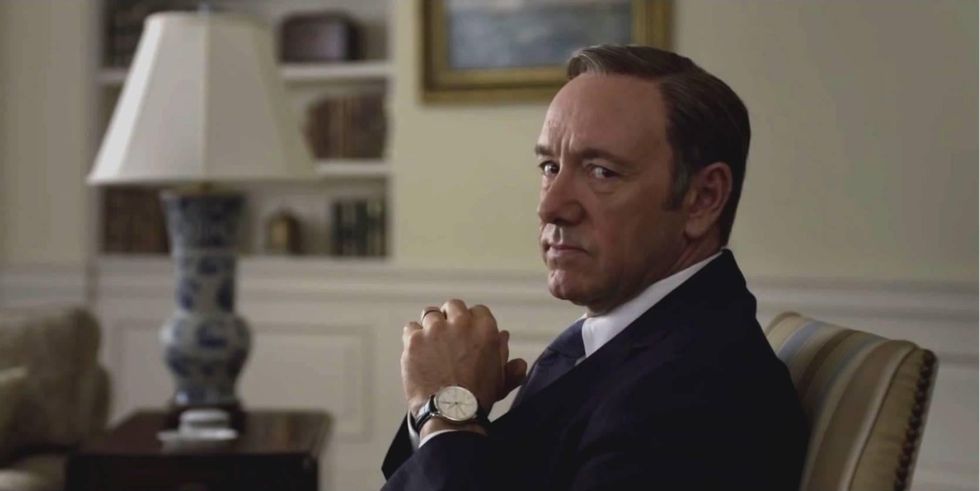 The third season of House of Cards went live on Netflix on Friday morning. Ahead of its release, Dadaviz looked at the series in numbers so far.
With initial reviews (warning: they contain spoilers) asking if Frank Underwood has gone "soft", it is interesting to note that threats of violence and murder dramatically dropped between season two and one. You may think he's mellowed, we couldn't possibly comment.
You can see the full graphic below (click on the image to enlarge it).