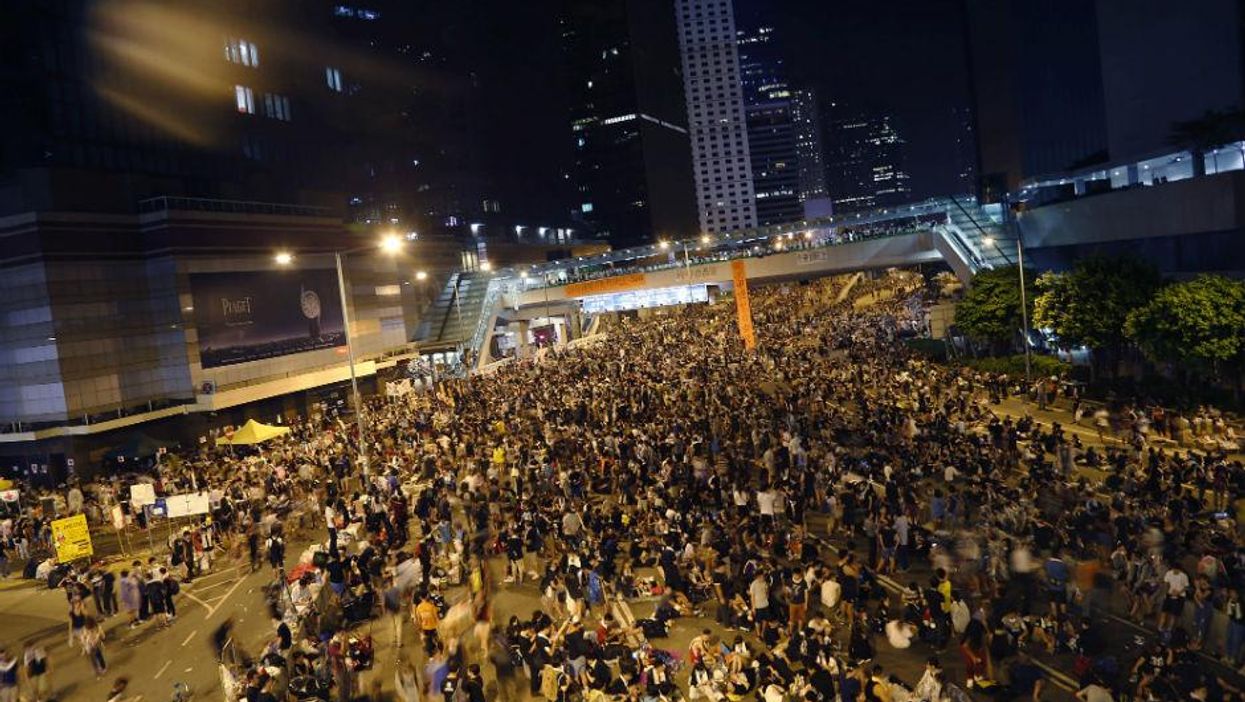 As pro-democracy protests in Hong Kong moved into their third day, officials in Beijing have taken steps to censor reports in mainland China.
A protest holds a sign reading "citizen disobey orders" (Picture: AFP)
Restrictions were placed on newspapers and social media websites by the ruling communist party to make sure that any reports coming out of the autonomous region followed the party's strict reporting line, according to the New York Times.
A line of umbrellas used to block pepper spray (Picture: Getty)
Instagram, the image-sharing website, was banned on the mainland, WeChat, a messaging app, was down in Hong Kong, and the term 'Occupy Central' was banned from Sina Weibo, China's main microblogging platform.
A protester holds up a spent gas canister (Picture: Getty)
Most Chinese news outlets have not reported on the unrest although the few that have followed the line of the state-run Xinhua news agency by either playing down the unrest or by disparaging it.