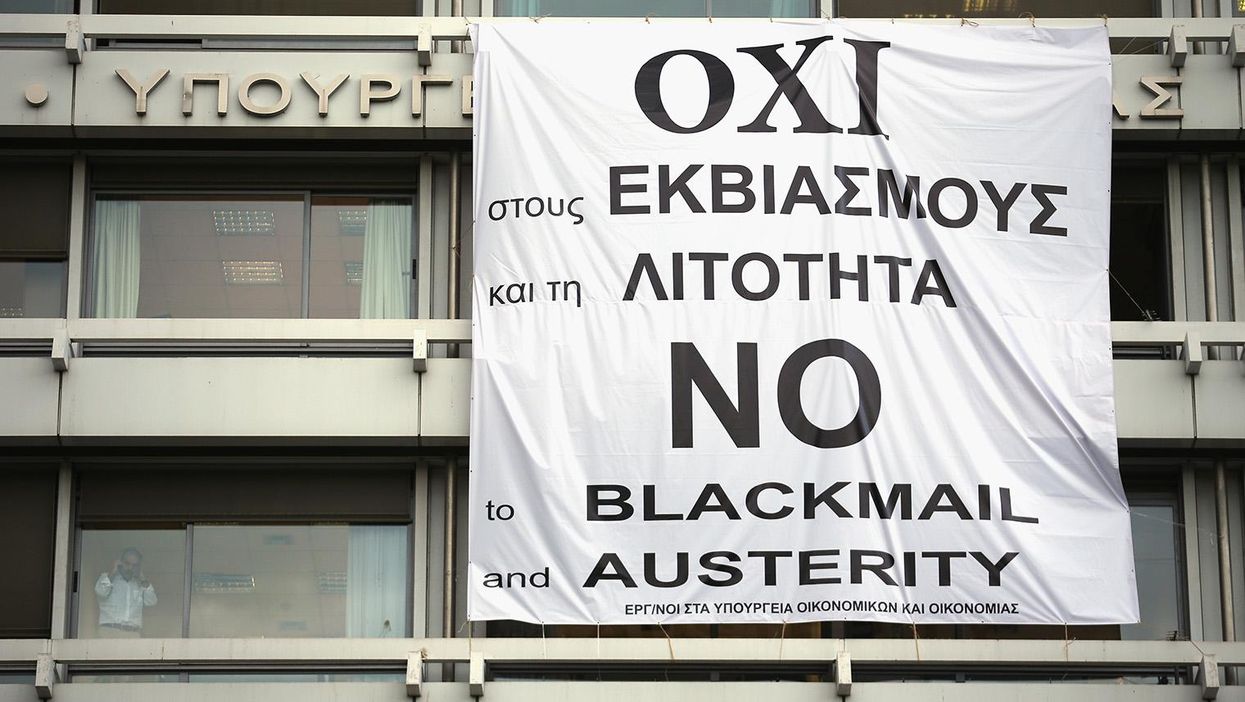 Since the financial crisis, the UK has suffered a bigger fall in real wages than any other developed country except Greece, a report has said.
A report by the TUC said that wages in the UK declined by 10.4 per cent in real terms since the credit crunch.
As the below chart by Statista shows, this is in contrast to real wage growth in Poland, Germany, Switzerland and France in the double digits.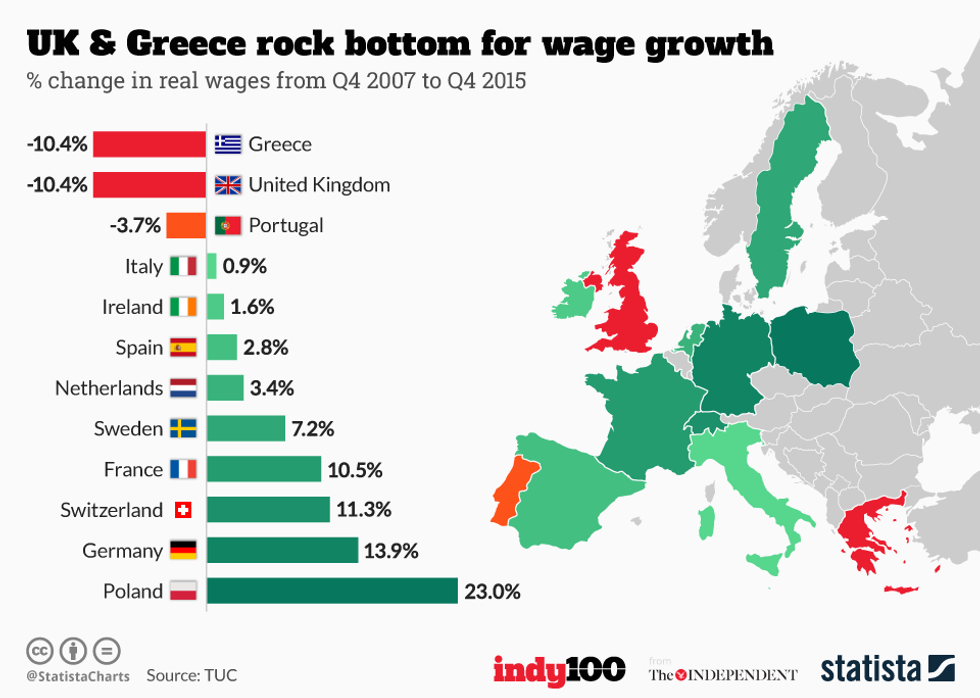 In terms of employment gains, the UK ranks in the middle of the full list at 16 of 42.
The UK is the only country in Europe where modest employment gains have been met with wage declines.
Frances O'Grady, general secretary of the TUC, said:
Wages fell off the cliff after the financial crisis, and have barely begun to recover.

People cannot afford another hit to their pay packets. Working people must not foot the bill for a Brexit downturn in the way they did for the bankers' crash.
A Treasury spokesperson told the Independent:
This analysis ignores the point that following the great recession the UK employment rate has grown more than any G7 country, living standards have reached their highest level and wages continue to rise faster than prices – and will be helped by the new national living wage.

There is more to do to build an economy and country that works for everyone not just a privileged few, and we are determined to do exactly that.